An off-the-beaten-path paradise in Europe
In South Europe, Italy, Spain, Croatia, and Greece are well-known summer destinations. Needless to say, they are home to long coastlines dotted with gorgeous beaches and warm seas.
However, if you are looking for a more secret location for your holidays, which is significantly less crowded while boasting beautiful beaches with water temperatures averaging 26 °C (79 °F), you should absolutely discover Albania.
Bordered by Greece and only a short sail from Italy across the Adriatic Sea, this country is simply stunning. The Albanian Riviera has something to offer to everyone – families with children, friends, and couples alike – no matter whether you are looking for relaxation and wellness, cultural or adventure holidays.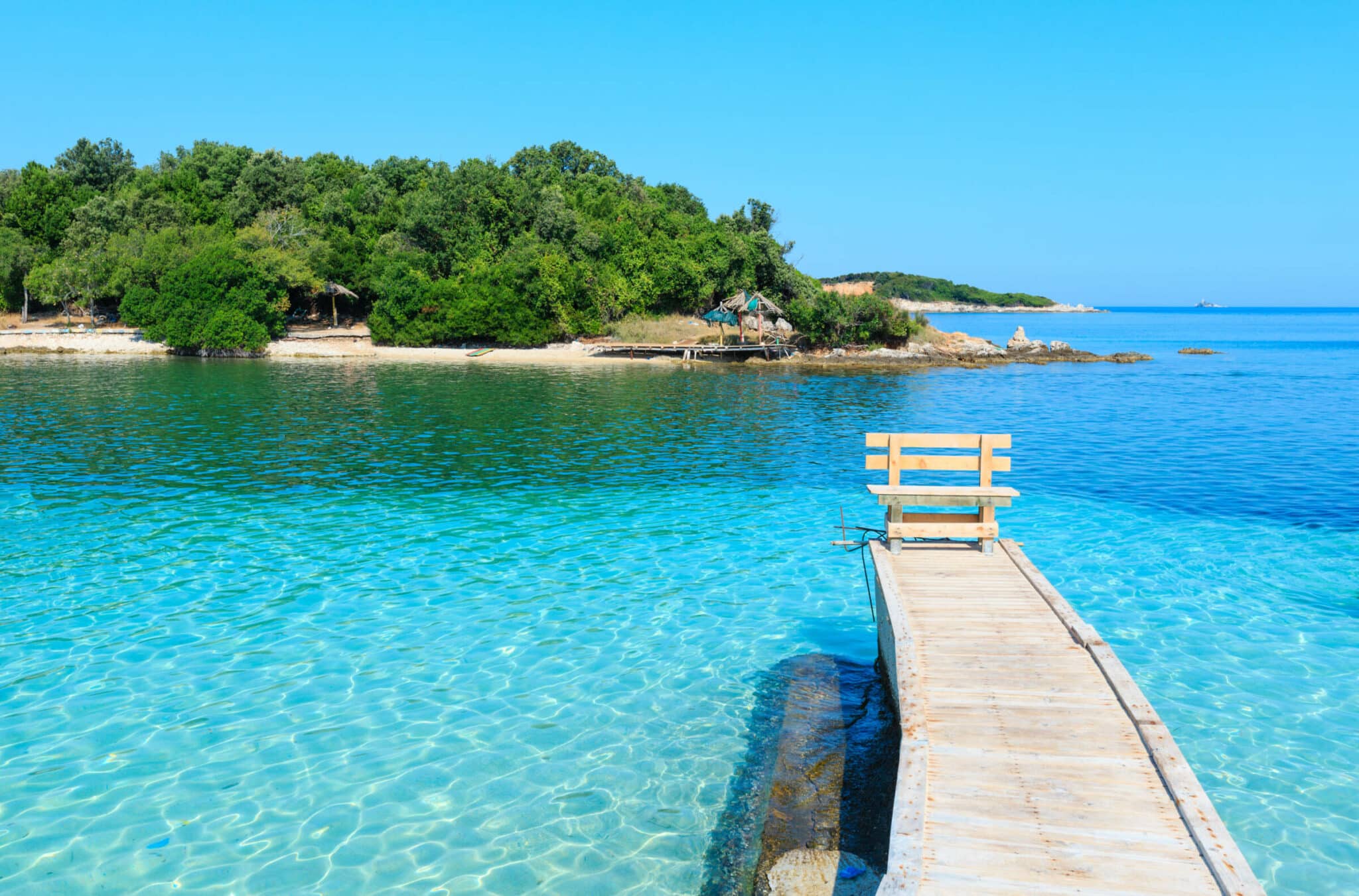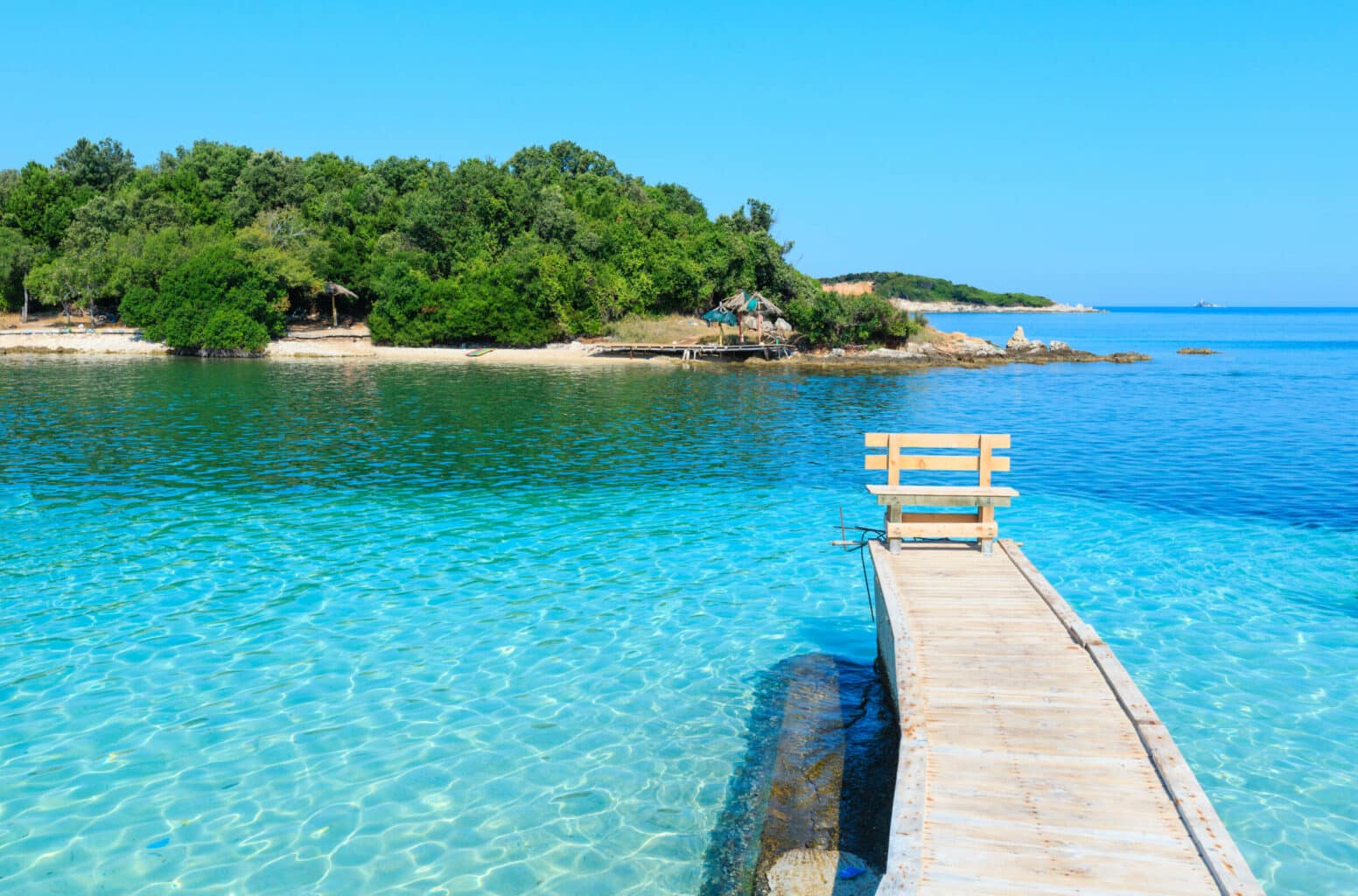 Here are some of the best beaches you can find along the Albanian shoreline that stretches along the Adriatic and the Ionian Seas. This list is just a teaser for your next summer holidays. Velstana will add many more to your tailor-made itinerary in addition to other tips and recommendations that you will find in your unique Travel Book for an unforgettable journey.
Gjipe
For those looking for relaxation and tranquility at the same time, Gjipe is the perfect, unspoiled beach you need. You can reach this hidden pebble beach after a 30-minute walk that offers spectacular views of the coast. It is definitely worth the effort, as you will enjoy warm crystalline water, which is ideal for swimming and snorkeling. In a word, Gjipe is a paradise for nature and beach lovers.
Borsh
Borsh is home to the longest unbroken stretch of beach in Albania, about 7 km (4.3 mi) long. Its setting is no less impressive, as it is surrounded by scenic mountains and olive groves while offering endless views of the Ionian Sea. You will certainly find serenity on this beautiful white pebble beach, which has remained away from the crowds. As a result, enjoy this gorgeous place lapped by warm crystal-clear waters.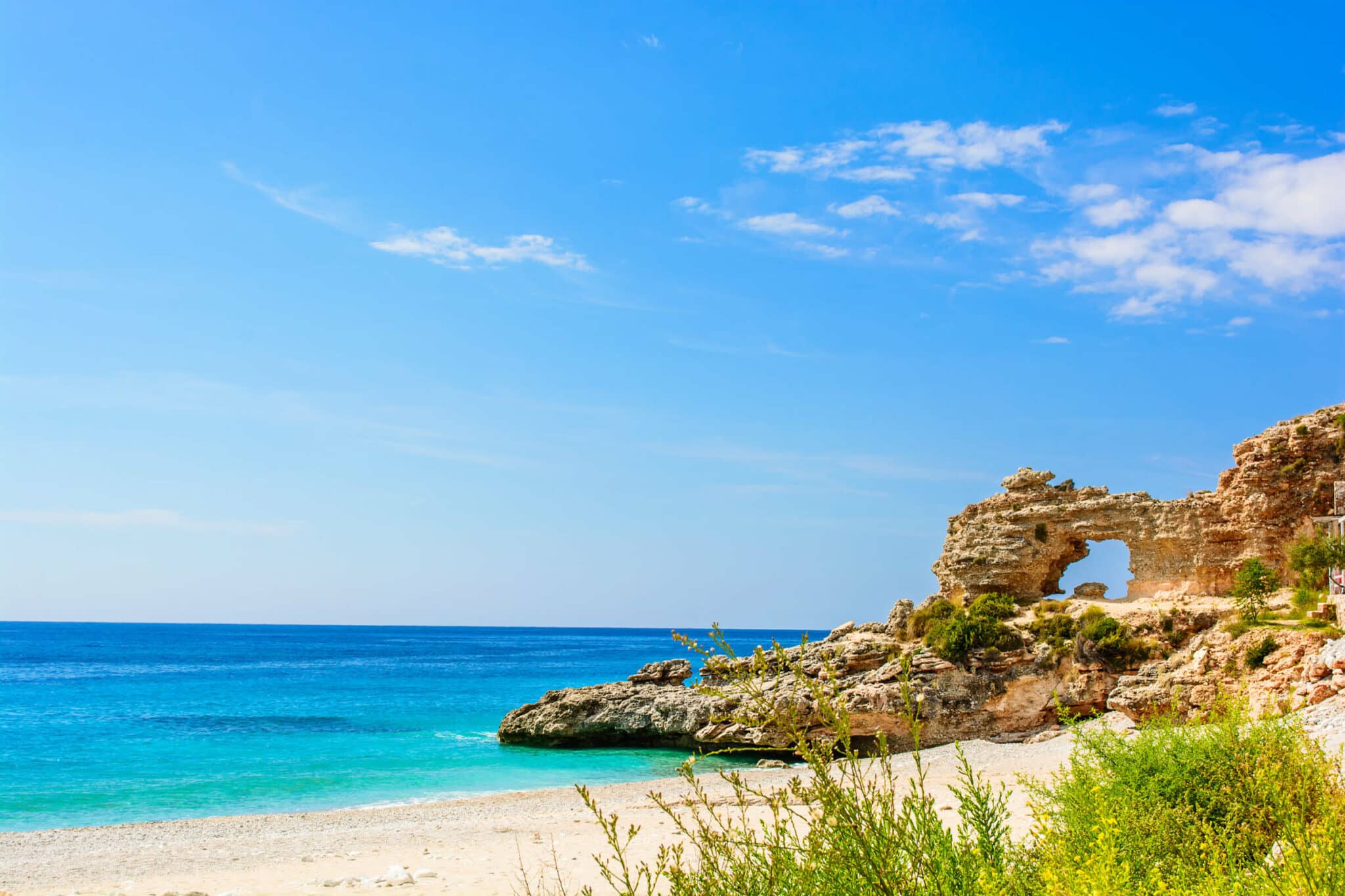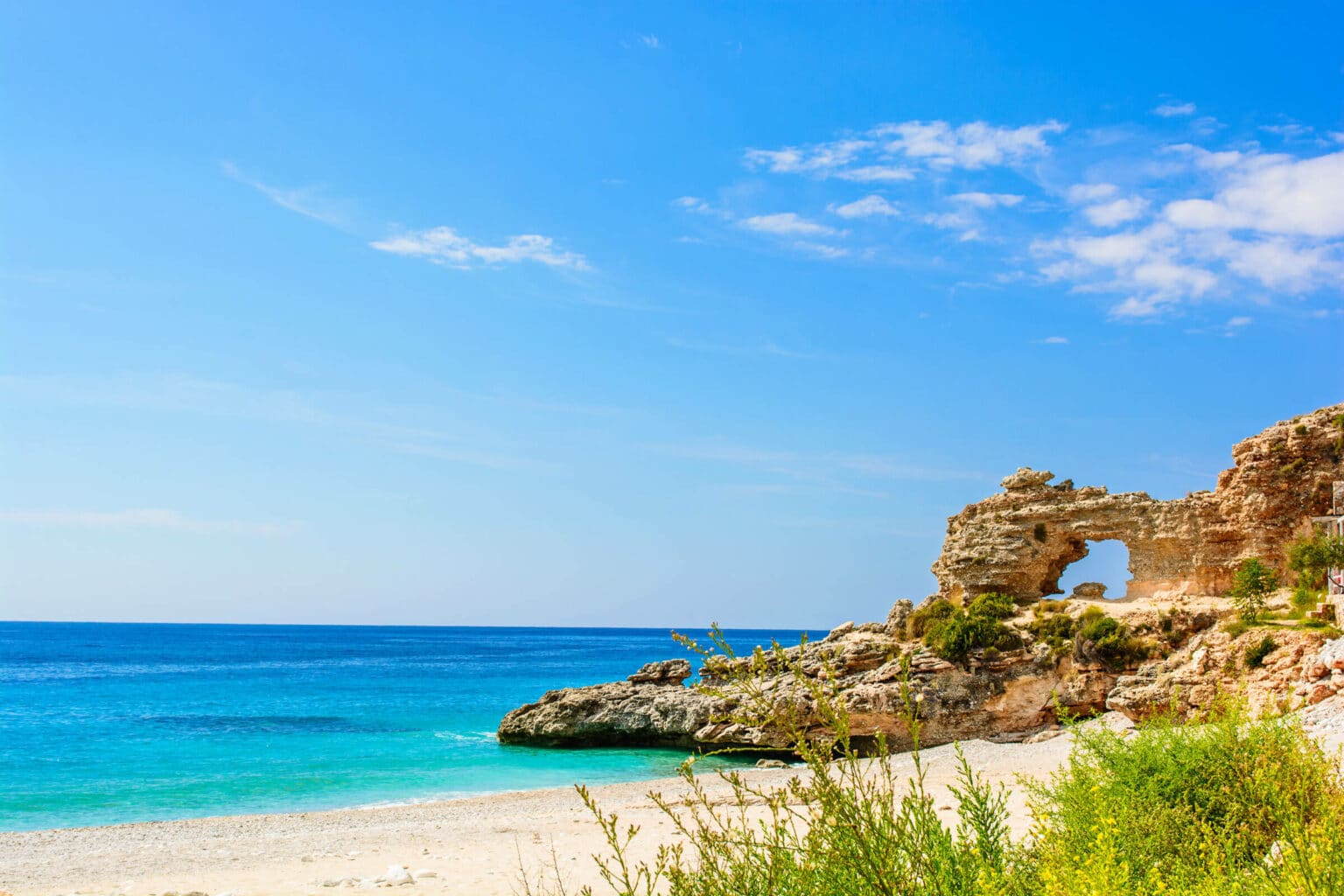 Ksamil
Located in the Southern part of the Riviera, Ksamil is a small town known as the "pearl of the Ionian Sea". It is home to the most beautiful beaches in Albania. It is set on a small peninsula with amazing sandy beaches and turquoise blue water that will make you dive straight in.
It also boasts a beautiful setting featuring three small, uninhabited islands just offshore that you can reach easily by swimming or paddling.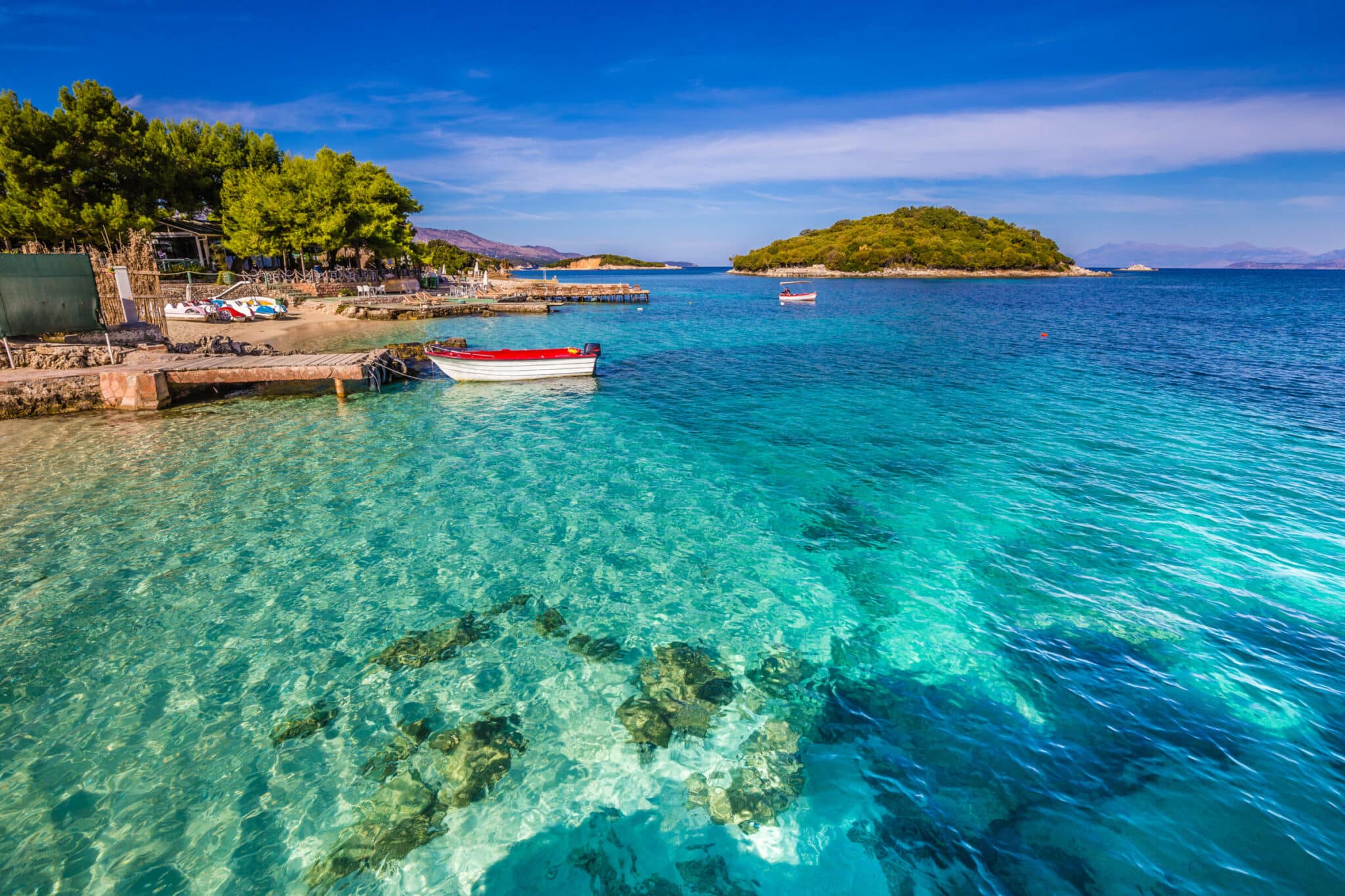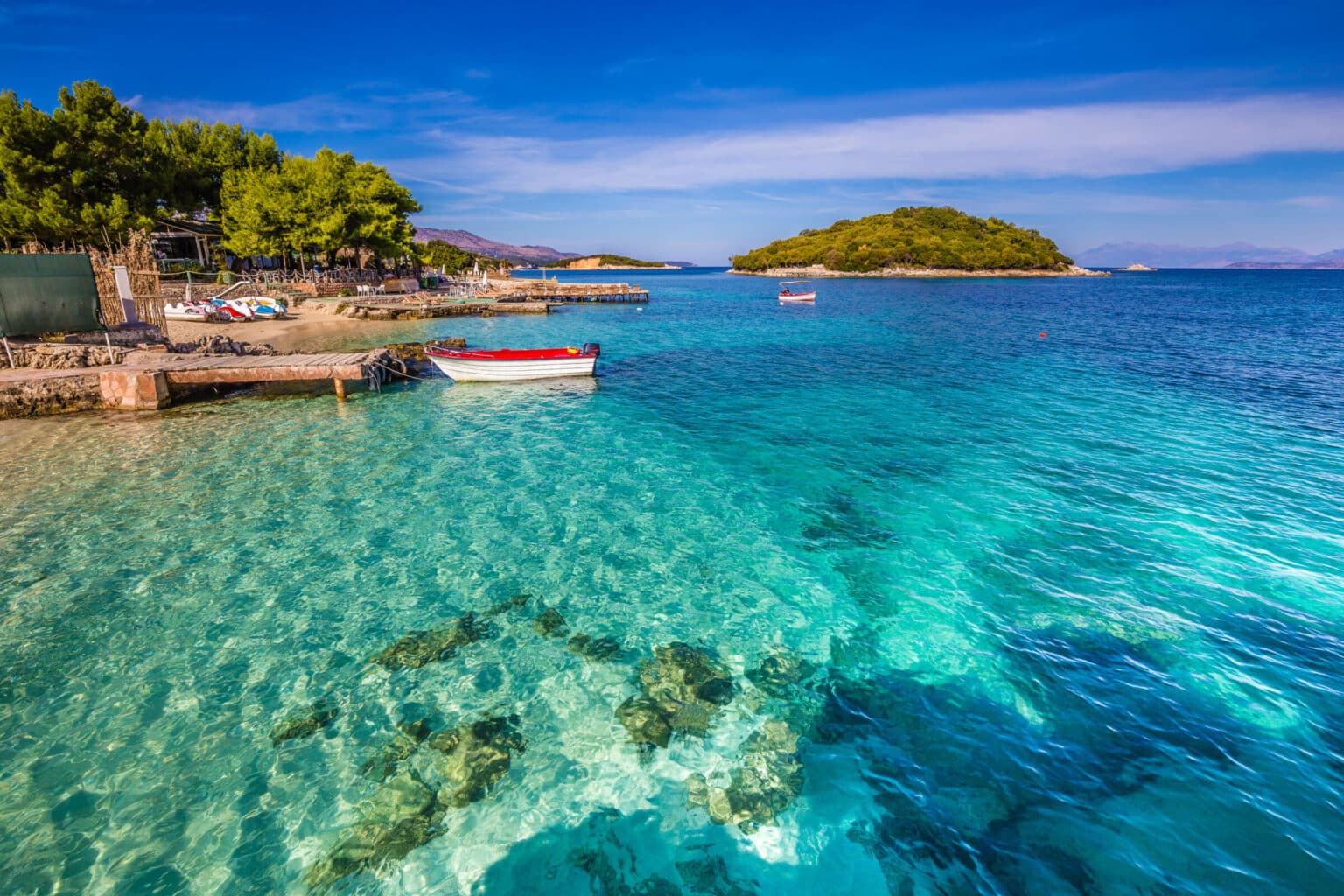 In addition, there are two fascinating attractions situated nearby. First, Butrint's archaeological park is a must-see treasure inscribed on the UNESCO World Heritage List. It houses exciting history with ancient ruins dating back to the Greeks, Romans, and Byzantines. The second place you should visit in the region is Syri i Kalter or the 'Blue Eye'. This beautiful natural phenomenon is a large water spring – with a depth of over 50 metres – that is akin to a big eye due to its deep sapphire blue water in the centre and shimmering water surrounding it.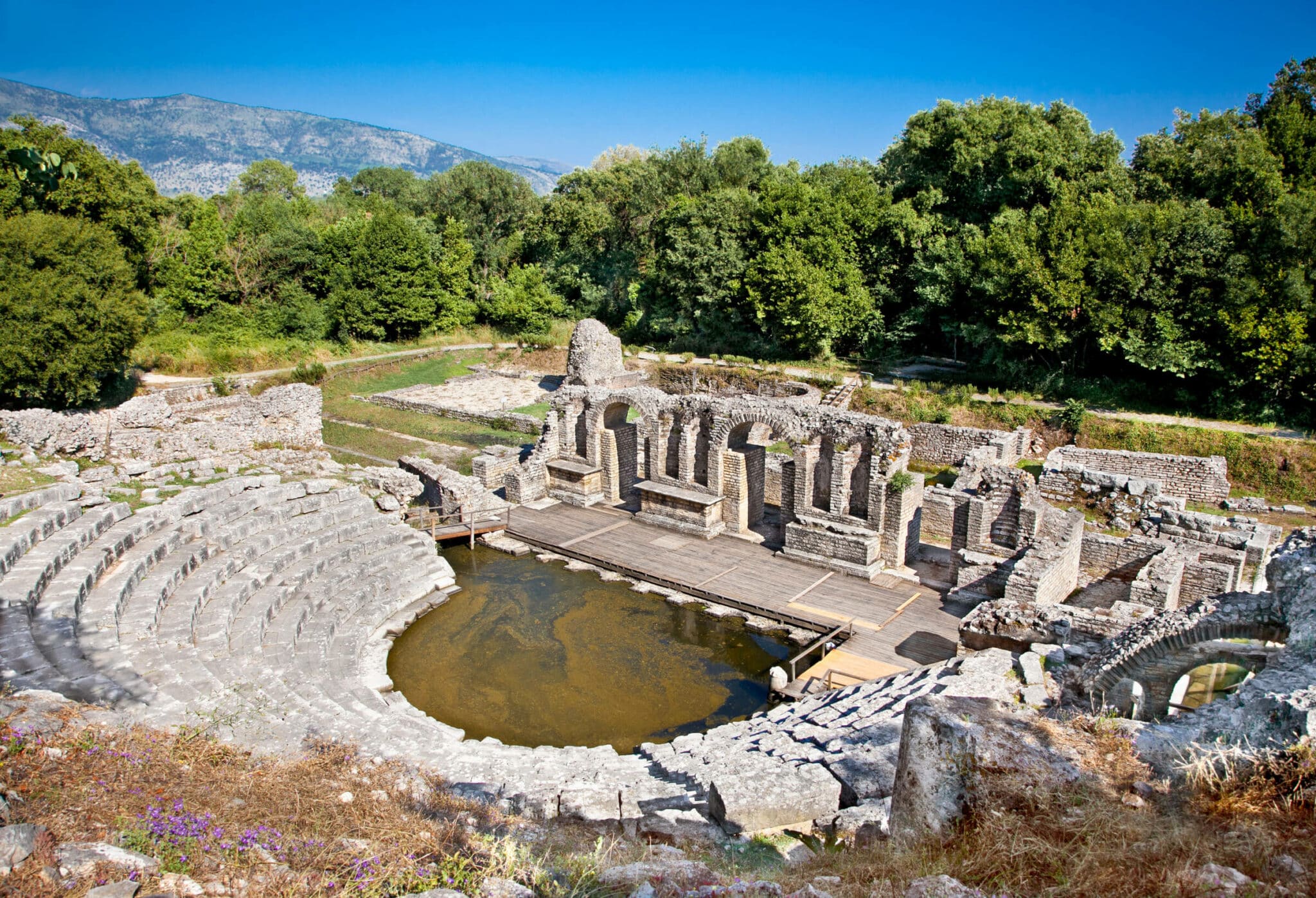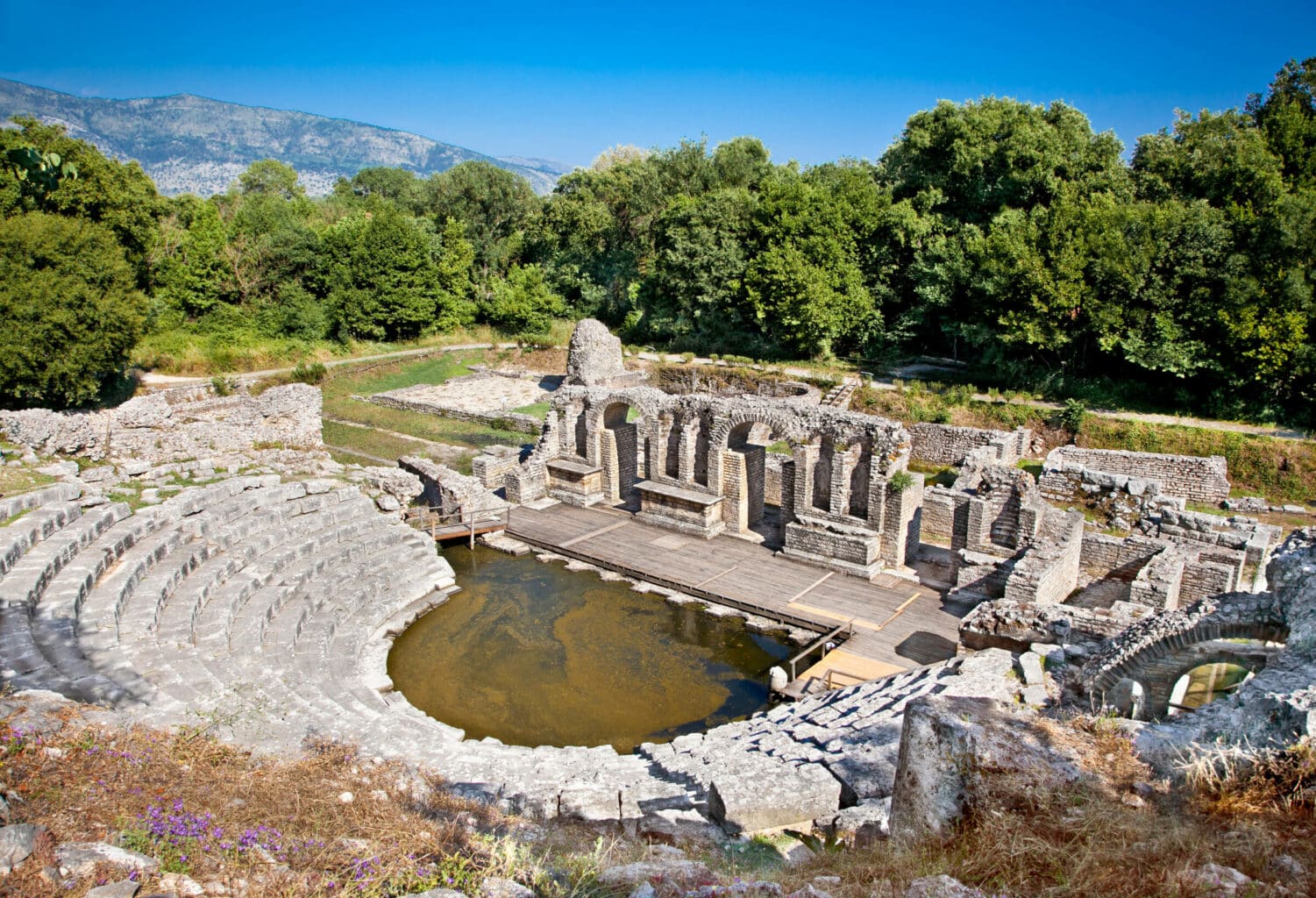 Buneci
Often overlooked by travellers, Buneci beach is a charming and unspoilt cove. It is a good option if you are looking for tranquillity while listening to the gentle lull of the waves. This pebbly white beach is surrounded by cliffs and mountains and offers some stunning sunsets. It is an ideal place where you can unwind, sunbathe, daydream, have fun with your family or friends, and swim in the warm Ionian Sea.
Narta
Another great family-friendly beach is Narta. It is a long sandy stretch with shallow and calm waters and, as a result, it is perfect for children of all ages. In addition to sunbathing and swimming, you should not miss the small island of Zvernec located in the Narta lagoon nearby. Reach the island over a picturesque wooden bridge and discover a lovely Byzantine monastery.