Puglia and Basilicata in the South-East of Italy are not only about unrivalled architectural and cultural heritage and delicious food. This region is also blessed with natural wonders that will enchant all outdoor lovers for great adventures. Amidst spectacular sceneries, you can explore a wealth of stunning areas while practising a wide range of activities for all tastes, including hiking, cycling, horse riding, swimming, diving, rafting and more !
Reconnect with nature
The diversity of nature in Puglia and Basilicata will delight all outdoor enthusiasts. You will be able to regenerate in symbiosis with nature and discover beautiful and well-preserved areas, most of which are seemingly well-kept secrets that most travellers do not reach.
South Italy is home to spectacular national parks, a long, gorgeous coastline, beautiful mountains, canyons, caves, rocky inlets, forests, lakes, and much more.
It is an ideal playground for outdoor sports like hiking, cycling, water sports, and more for all seasons.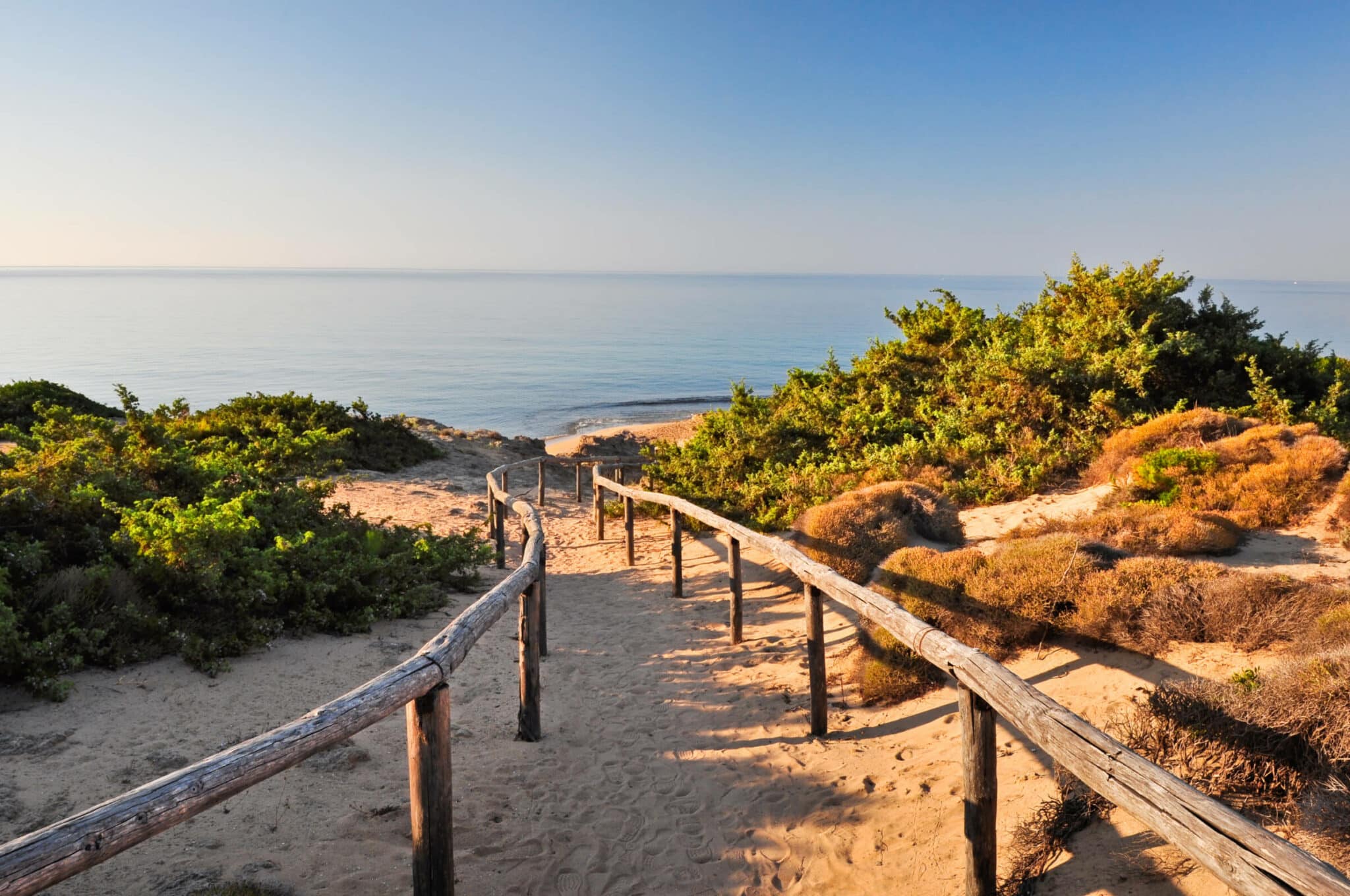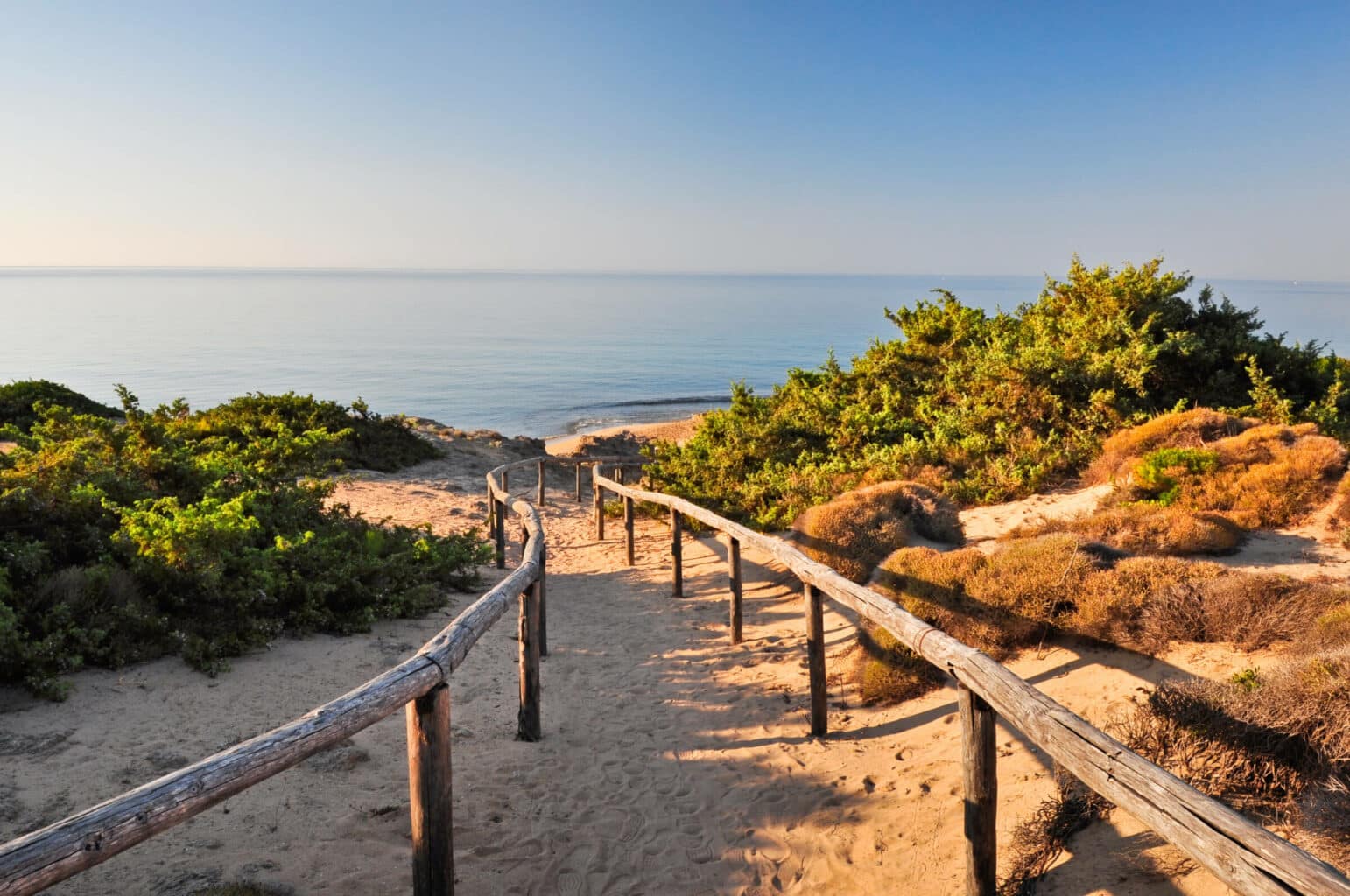 Active and slow tourism
Puglia and Basilicata provide endless opportunities to experience slow but active holidays inspired by nature and eco-sustainability. On foot, by bike, by boat or on horseback: fully immerse yourself in South Italy amidst stunning landscapes and rich history ! 
Majestic landscapes
If you like walking, hiking or trekking, Puglia and Basilicata's natural diversity will be a paradise for you. Both regions offer spectacular, unspoilt landscapes and breathtaking sceneries. In their respective national parks and nature reserves, you will find a large number of hiking trails and paths of various difficulty levels, from hard for seasoned hikers to easy for beginners and children.
There are also many easy walks or trails offering stunning views over Salento's beautiful coast, lapped by crystalline waters on the one hand and surrounded by olive groves, orchards and centuries-old watchtowers on the other hand. Similarly, the protected area of Gargano is home to gorgeous trails along its shores and inland.
If you are ready to break a sweat, hiking and trekking in the mostly mountainous and hilly region of Basilicata is an off-the-beaten-path experience. There are many scenic routes leading to beautiful natural spots that will make your journey unforgettable. Reaching on foot charming remote villages of South Italy where time seems to have stopped is equally delightful.
One of the most notable paths is located next to Matera in Parco delle Murgia Materana, which houses prehistoric caves and over 150 rock churches. It connects the western edge of the sassi area situated in Matera to Belvedere Murgia Timone, the crucifixion locationin The Passion of Christ movie. As a result, expect one of the most breathtaking views of Matera.
Additionally, venture to Italy's largest national park, namely the Parco Nazionale del Pollino. Nestled between the Ionian and Tyrrhenian Seas, it features picturesque mountains – with peaks up to 2,000 metres high – covered by lush forest vegetation. It is ideal not only for hikers and trekkers but also for mountain bikers, horse riders and all adrenaline seekers ready to try white-water rafting and kayaking.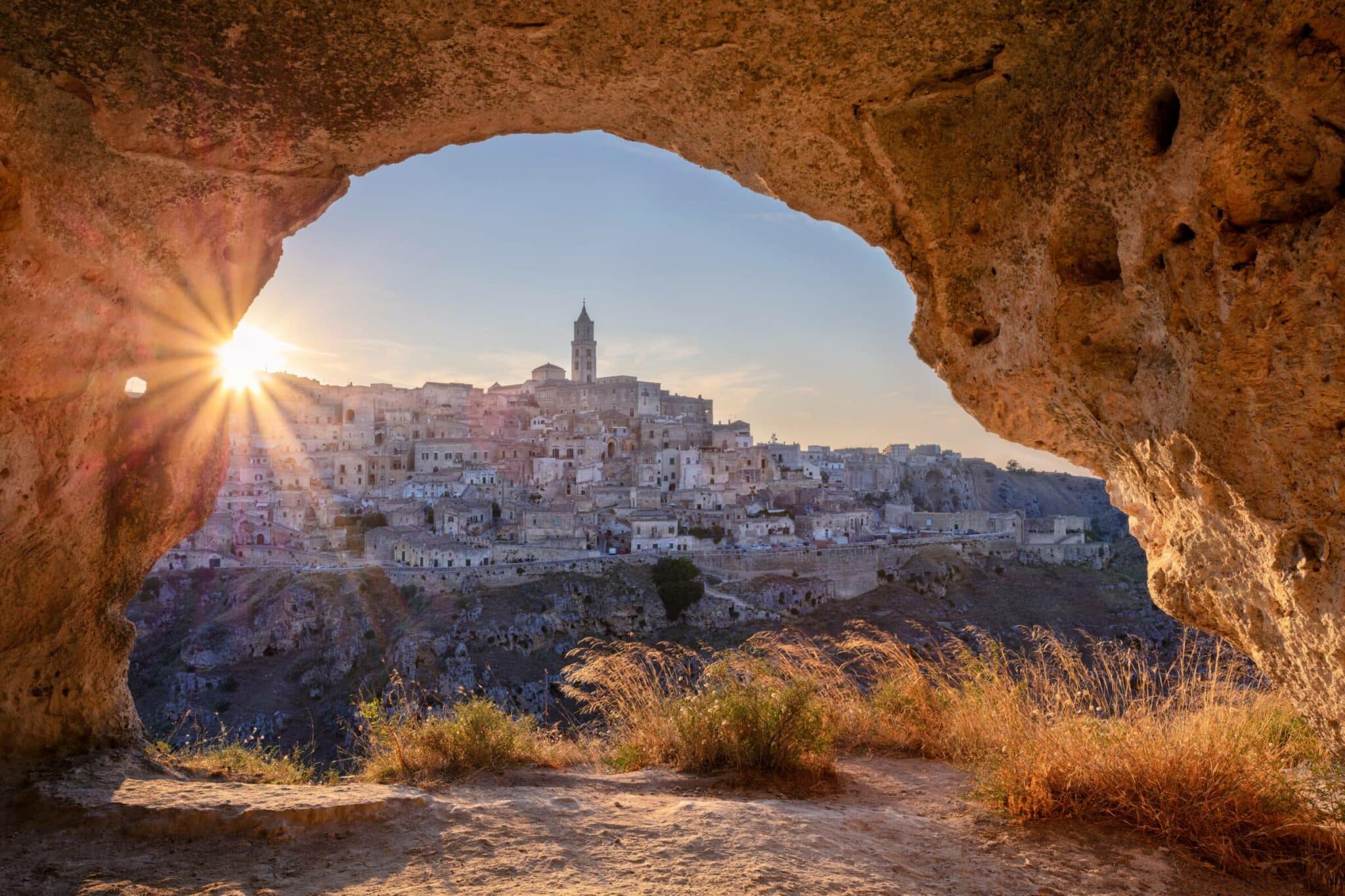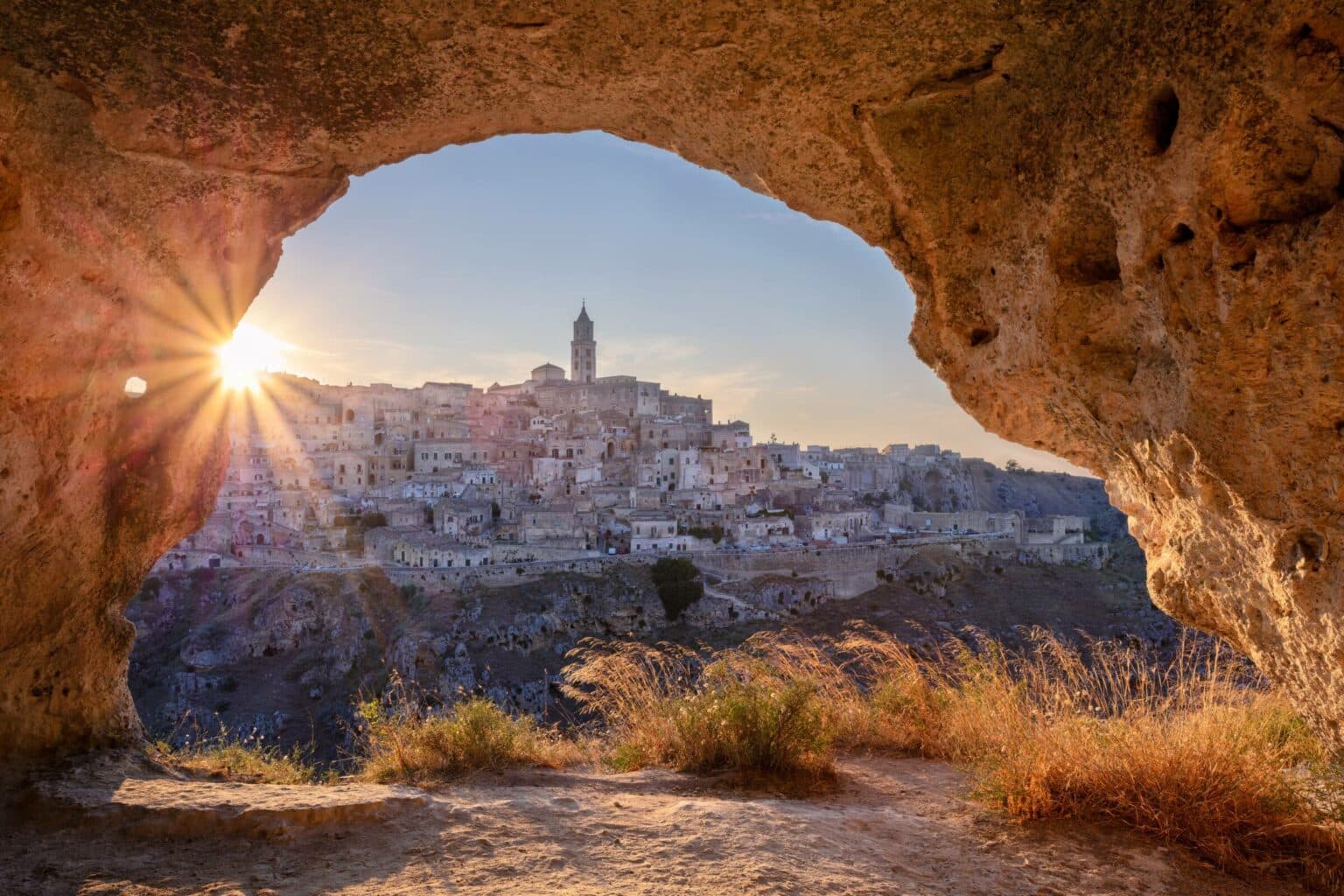 A shot of adrenaline
If you seek thrilling adventures, Basilicata has what you need! Dare to cross the longest Tibetan bridge in the world or try out the angel's flight, i.e., a steel cable suspended between two beautiful small towns, namely Castelmezzano and Pietrapertosa, above the Lucanian Dolomites. Additionally, if you feel like a mountaineer, there are amazing vie ferrate (i.e., iron routes) that you can do with an experienced guide. All of these are unique outdoor experiences to live !
A great destination for cycling holidays
Besides walking, cycling is one of the best ways to explore the wealth of charming towns and memorable landscapes along the Adriatic coast or in the countryside of South Italy. Cycling will make you enjoy added freedom setting you apart from the tourist crowds. Delightful slow tourism could hardly be closer at hand.
There are plenty of family-friendly, scenic cycling routes – much quieter than in other popular regions – meandering along the coast or fields of wheat, olive groves, orchards and vineyards. The terrain is relatively flat across Puglia, without too many climbs and of course, you can use electric bikes on the steepest slopes should you wish.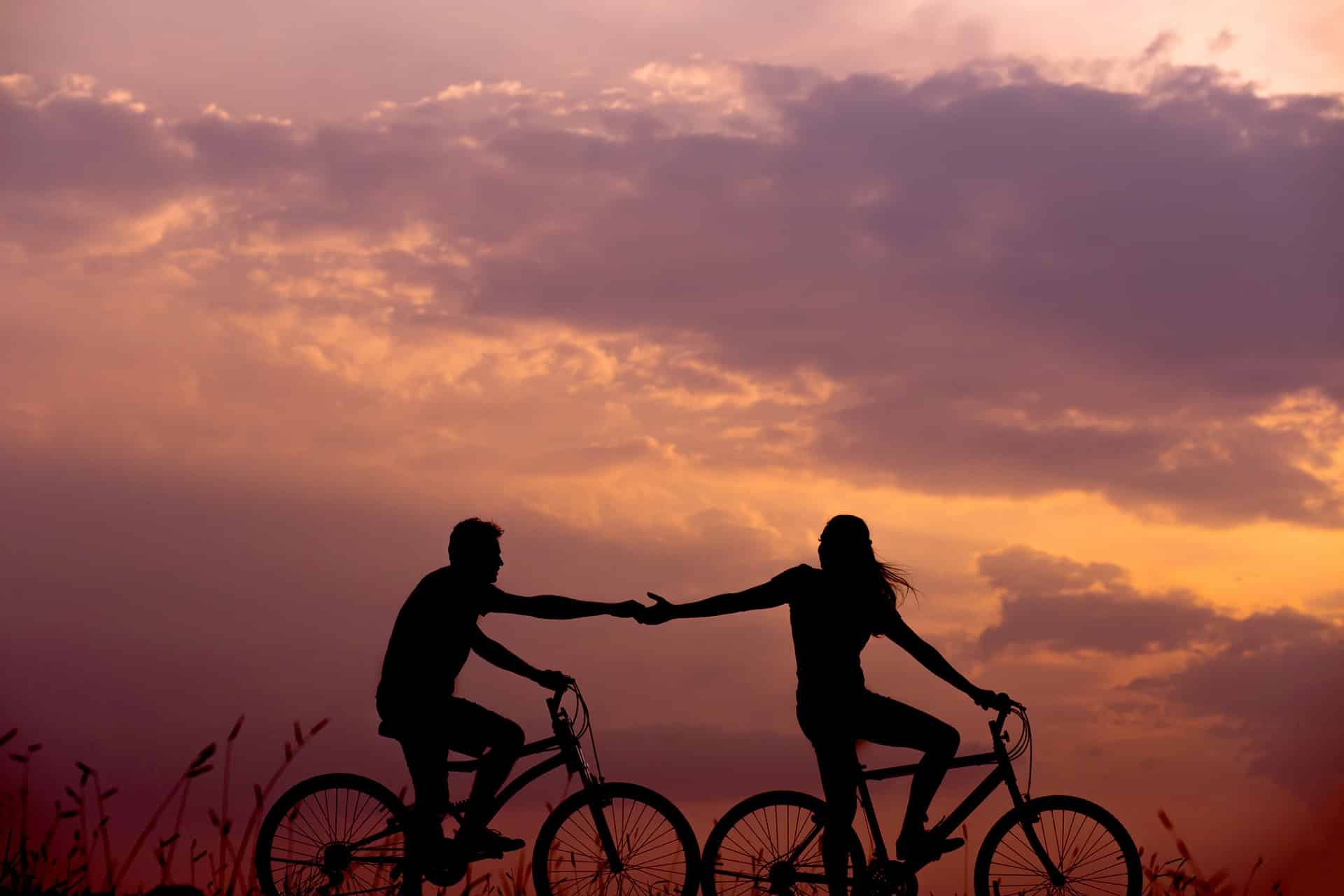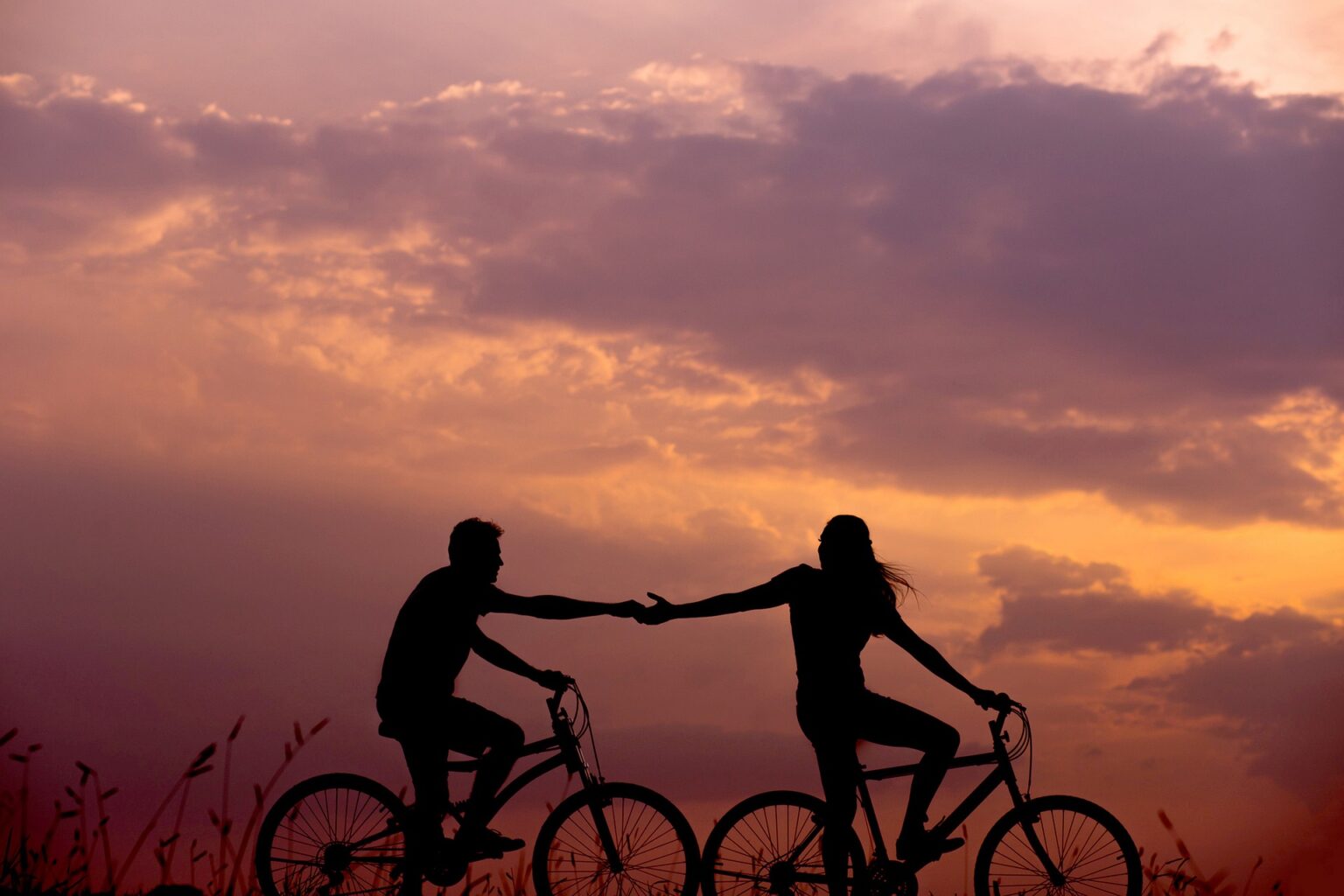 Explore nature's finest on a horseback
Horse riding – no matter whether you are an experienced rider or a beginner – is also ideal for reconnecting with nature. Discover Apulian beauties from a new perspective and enjoy the stunning landscapes of South Italy's countryside by going for a horse ride across pine trees, olive groves, and orchards. Additionally, there are spectacular coastal paths along the Adriatic Sea. Horse riding on the beach at sunrise or sunset always remains a magical experience for all seasons.
One of the best destinations for a breath of fresh sea air 
With over 800 km of coastline and plenty of sunshine, Apulia is a paradise for seaside activities. For instance, sea kayaking or sailing will enable you to contemplate from a new perspective all the coastline treasures encompassing secret coves, limestone cliffs and sea caves. If you are more adventurous, dare to explore Italy's water bottoms rich in life and colours by diving. There are excellent diving spots in the area.
If you are looking for a more relaxed retreat, sunbathe on gorgeous golden beaches and coves lapped by turquoise water on the Salento peninsula or in the Gargano Promontory, for instance. You can also ride to Tremiti islands, off the Gargano shores, where you will find a protected marine reserve and creeks of fine sand. In addition, do not miss Basilicata's shoreline along the Gulf of Policastro, which is home to lovely beaches and creeks. Each has its own features: from golden to black volcanic sand to pebbles and high vertical cliffs plunging to the emerald-green sea.