What Makes Albania Special ?
Bordered by Greece in the South, Montenegro in the North and only a short sail from Italy across the Adriatic Sea, Albania is a fascinating off-the-beaten-path destination. 
This country is a cultural crossroads with an extraordinary past. Nowadays, it is a fun, lively place where you will discover many treasures, including charming towns, historic sites, dreamy beaches, spectacular mountains and breath-taking natural beauties.
In addition, its unique culture and traditions give good reason to visit this out-of-the-box destination.
Ready for your Albanian adventure ?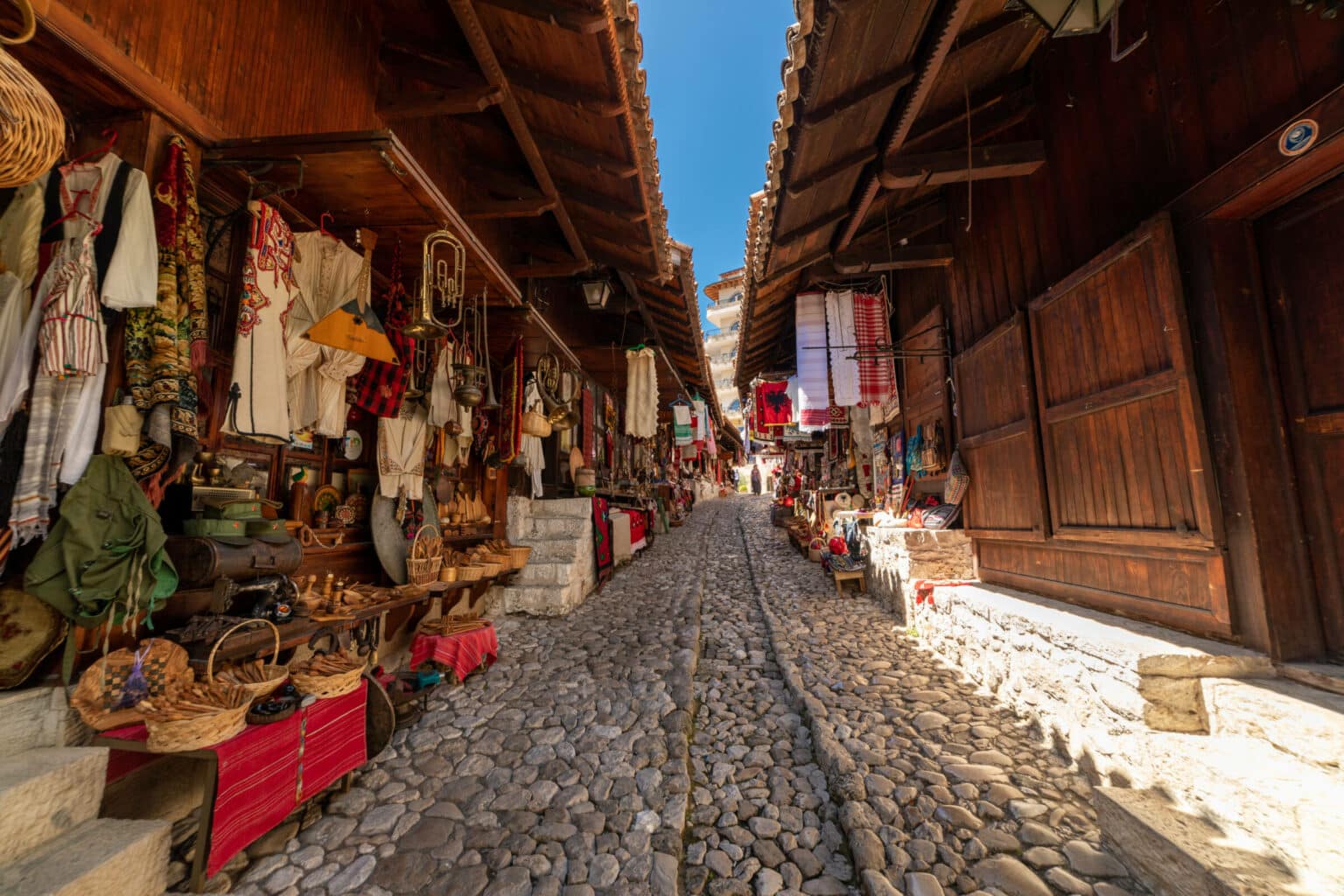 A multifaceted country
Albania has had a rich and impressive history dating back to antiquity. From the Middle Ages to the 20th century, different powers, such as the Turks and the Italians, invaded and inhabited this Balkan land and left their marks. Towards the end of World War II, Albania became a communist state and remained closed for almost 50 years.
That is why it is nowadays considered one of the most mysterious countries in Europe, with a lot to surprise even an experienced traveller.
In Albania, you will find ancient sites dating back to the Greeks and the Romans – some of them being inscribed on the UNESCO World Heritage List!
There are also many charming villages and towns across the country where it seems that time has stopped.
Albania has developed a high level of religious tolerance. Islam, Catholicism, orthodox, Bektashism, atheism and others coexist harmoniously, making it an example for the world.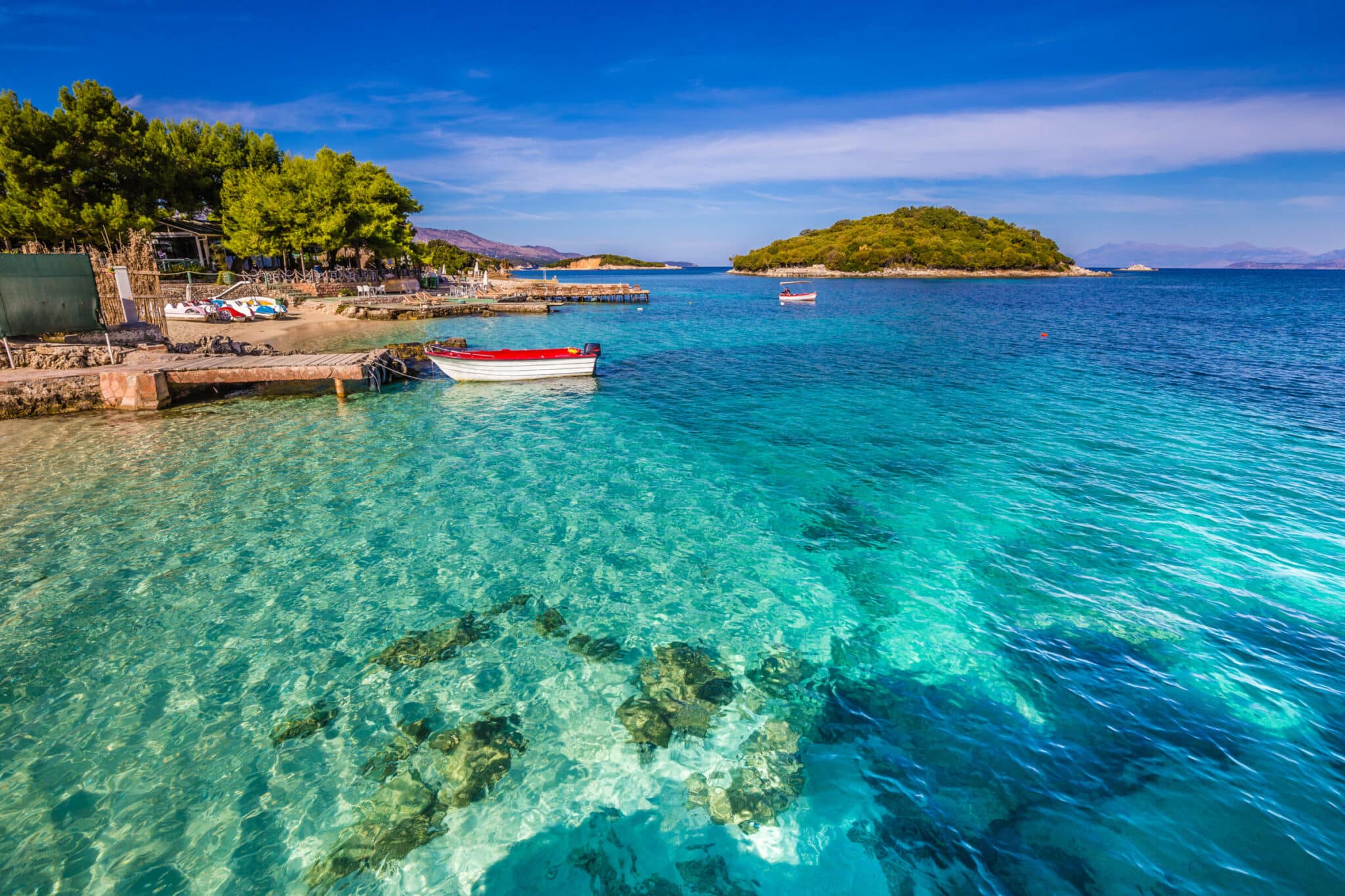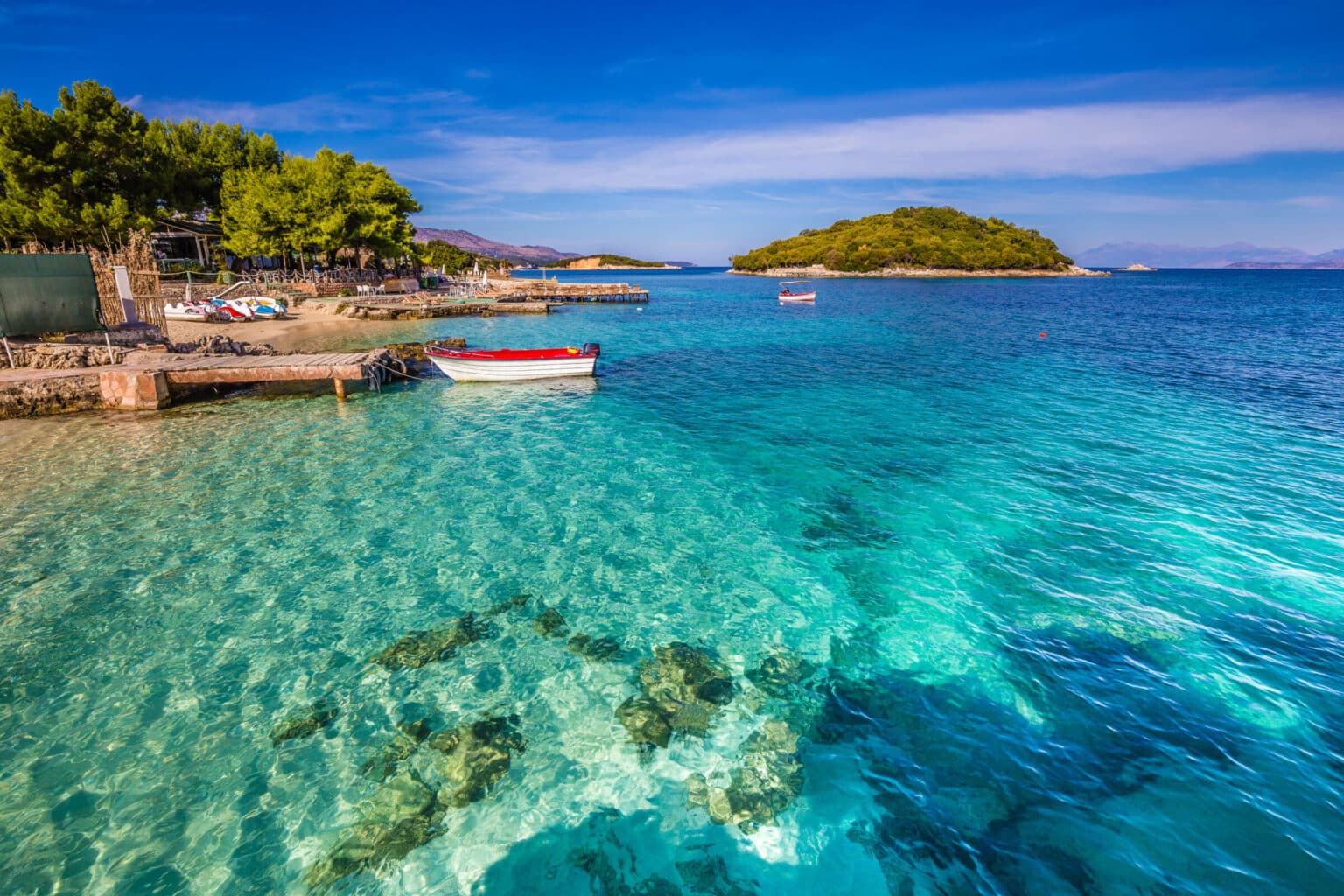 An amazing seaside
Albania boasts a magnificent shoreline stretching 450 km along the Adriatic and the Ionian Seas, near the Greek island of Corfu and Italy's coastal region of Apulia. It is undoubtedly one of the most beautiful in Europe.
It will appeal to everybody, whether you are looking for relaxation and/or cultural family holidays in unspoilt places or something more active, including fun water sports and other outdoor activities such as hiking and horseback riding.
The Albanian Riviera, located in the South, is simply stunning. It is home to gorgeous beaches, nice seaside resorts, UNESCO-protected sites, picturesque tiny islands and more, making it an unmissable travel destination.
In a word, you will find a lot of amazing spots along the coast, which are as beautiful as other famous locations that you can find in the Mediterranean, and significantly less crowded. They include white sandy beaches, small bays, secret coves and dazzling turquoise waters.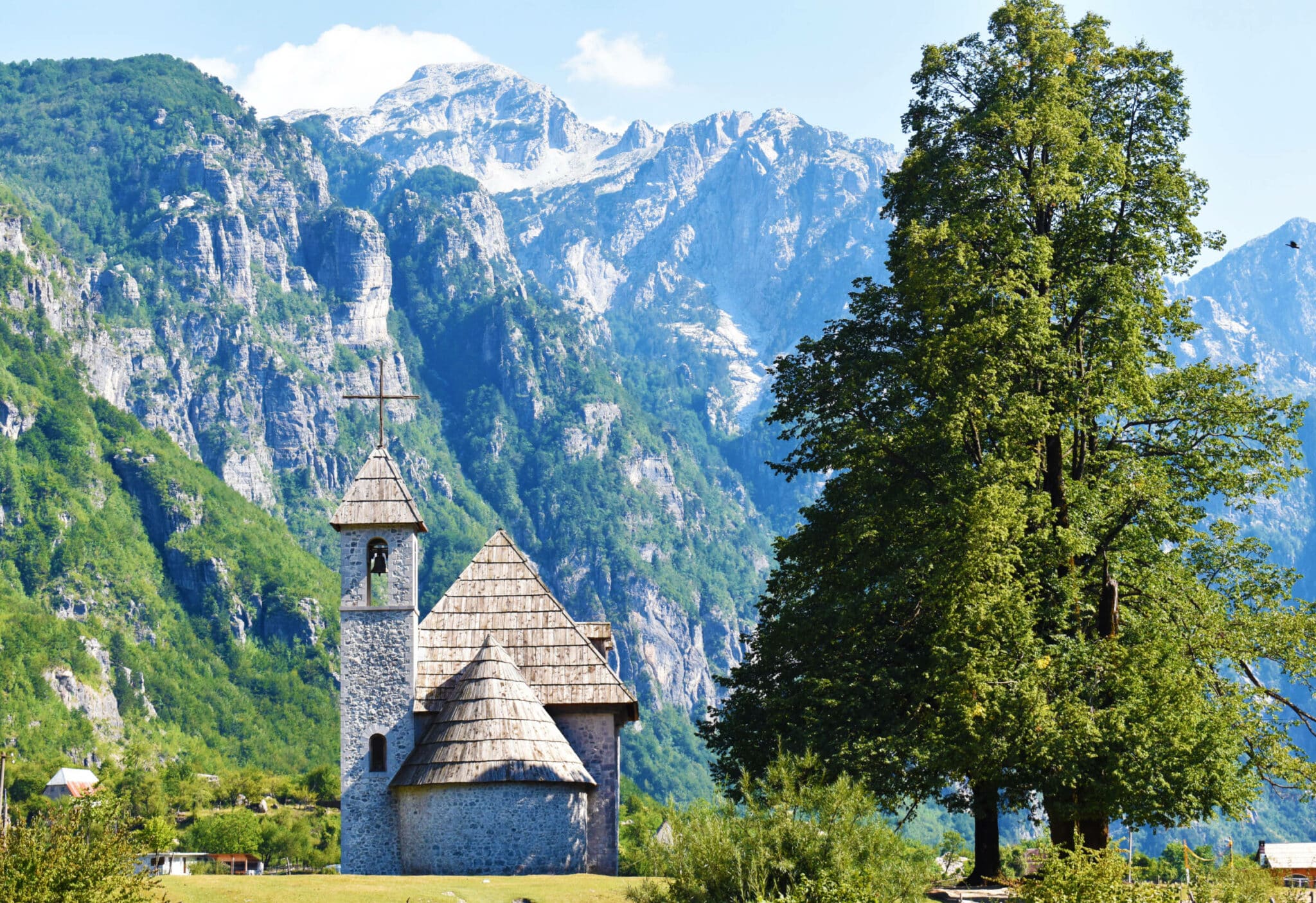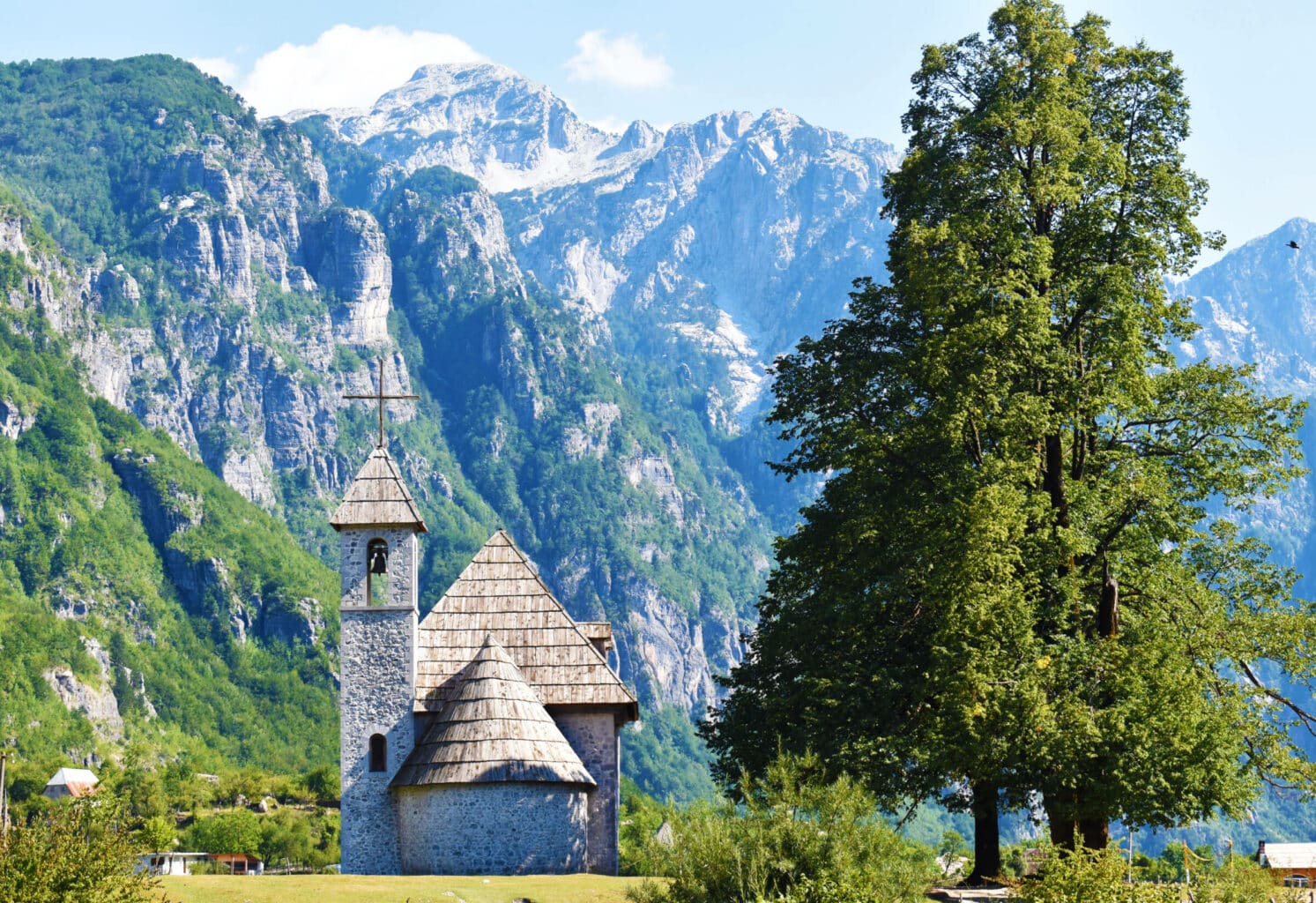 Stunning mountains and nature
Albania does not only offer gorgeous beaches and lovely towns, and fascinating historic sites but is also blessed with beautiful mountains, lakes, lagoons, wild canyons and other natural wonders, which will delight every traveller.
It is the perfect playground for outdoor lovers, and its wide range of unspoilt natural attractions offers breath-taking scenery and views. Hikers, trekkers, cyclists and other sports enthusiasts looking for more thrilling activities – such as horseback riding, white-water rafting, or paragliding – will fall in love with Albania.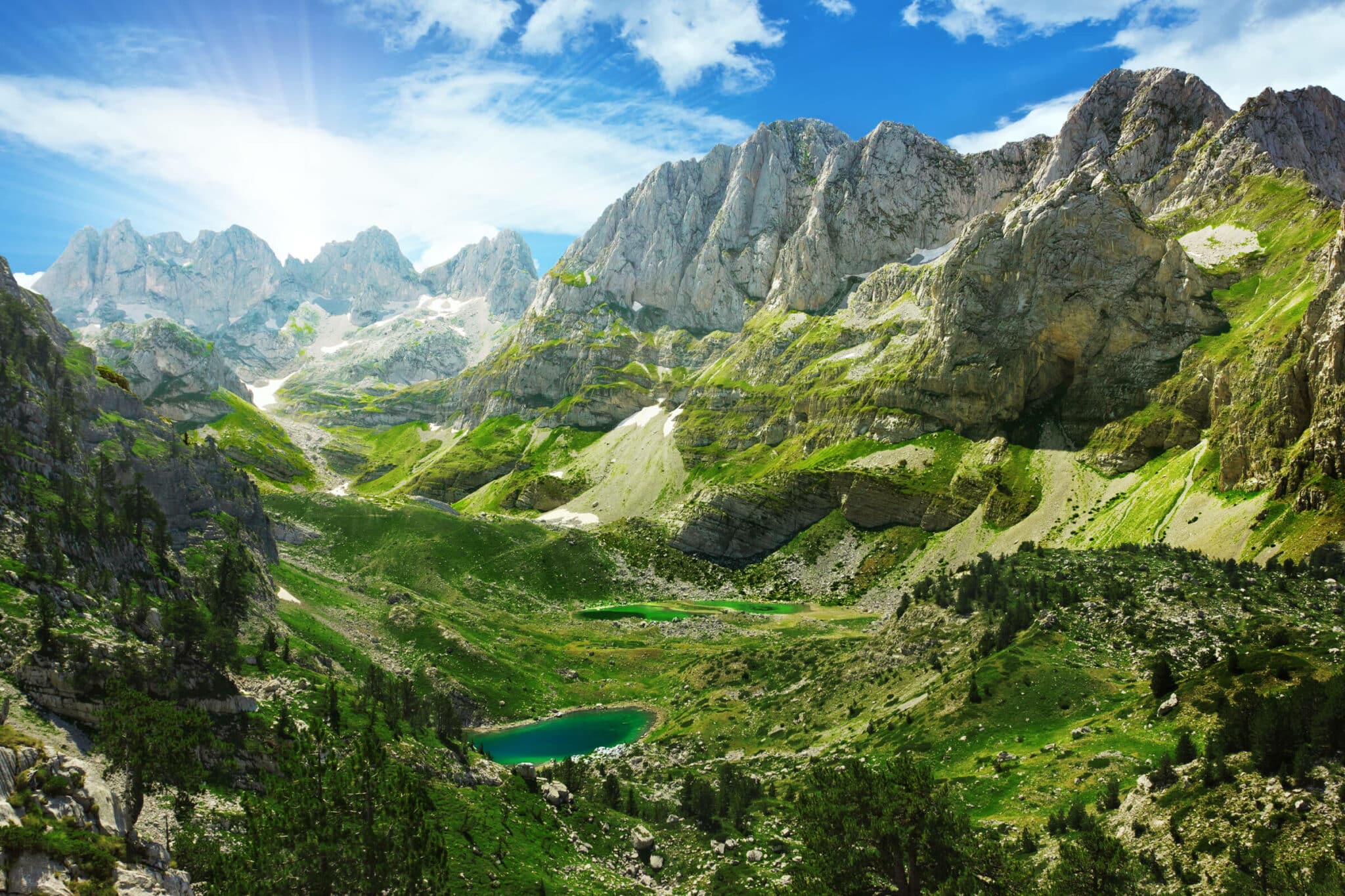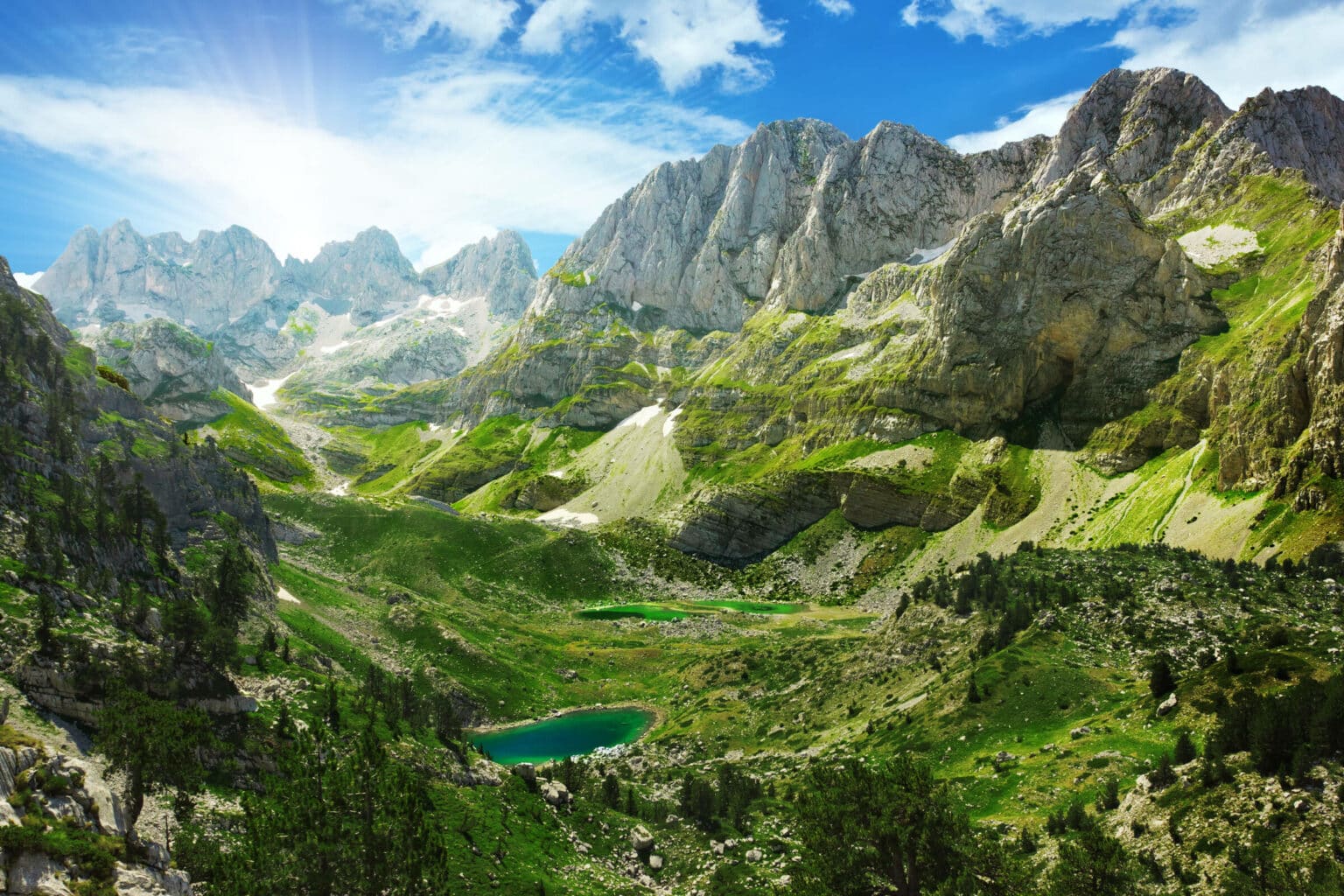 Contributing together to Albania's sustainable development
Albania – whose carbon footprint is one of the lowest in the world – has stepped up its efforts to preserve its rich biodiversity. In this regard, a growing number of protected natural areas make it a genuine paradise to explore the local fauna and flora !
While travelling with Velstana, you will significantly contribute to the Albanian economy's sustainable development and leave a positive impact there. Indeed, Velstana favours small, eco-friendly community-run and locally-owned businesses as much as possible when handcrafting your tailor-made itineraries.
For instance, we will share our insider tips enabling you to purchase fresh and homemade food, as well as unique and gorgeous pieces of craftsmanship, directly from local producers.
A delicious cuisine
An additional good reason why everybody should include Albania on his travel wish list is gastronomy. It is delicious, fresh and hearty. It is a blend of Balkan, Turkish and Mediterranean cuisines, with a special flavour that sets it apart. Recipes are based on healthy ingredients, including vegetables, fresh fish, grilled meat, fruit, dairy products, herbs and olive oil.
Concerning drinks, try dhalla – a healthy and fresh summer beverage consisting of yoghurt and water or milk – which is ideal when you eat a local speciality. You will also be served Turkish espresso or coffee.
For alcoholic drinks, raki – a homemade fruit brandy which is the national beverage – will likely be offered to you during your trip to mark the incredible local hospitality! Albania also produces wine of decent quality even though it does not have a world-famous reputation in this area.