With gorgeous sandy beaches, warm turquoise water, beautiful nature, and rich and unique cultural heritage – the Albanian seaside will appeal to families, friends and couples alike for unforgettable holidays !
An idyllic place for summer holidays
Albania has one of the most beautiful coastlines in Europe, stretching nearly 450 km along the Adriatic and the Ionian Seas, near the Greek island of Corfu and Italy's coastal region of Apulia.
It will delight everybody, whether you are looking for relaxation and cultural family holidays in unspoilt places or something more active, including fun water sports and other outdoor activities such as hiking and horseback riding.
Warm and crystalline sea waters lap many gorgeous beaches with an average temperature of 26° C in the South during the summer. You will also find amazing spots, which easily compete with any world-famous locations in the Mediterranean Sea and are substantially less crowded. They include small bays, tiny islands, secret coves and dazzling waters.
In addition, the Albanian shoreline is home to charming seaside resorts, villages and hamlets surrounded by nature and the sea. Explore UNESCO World Heritage sites without all the crowds you would encounter elsewhere in Europe!  In short, the Albanian seaside is the perfect travel destination.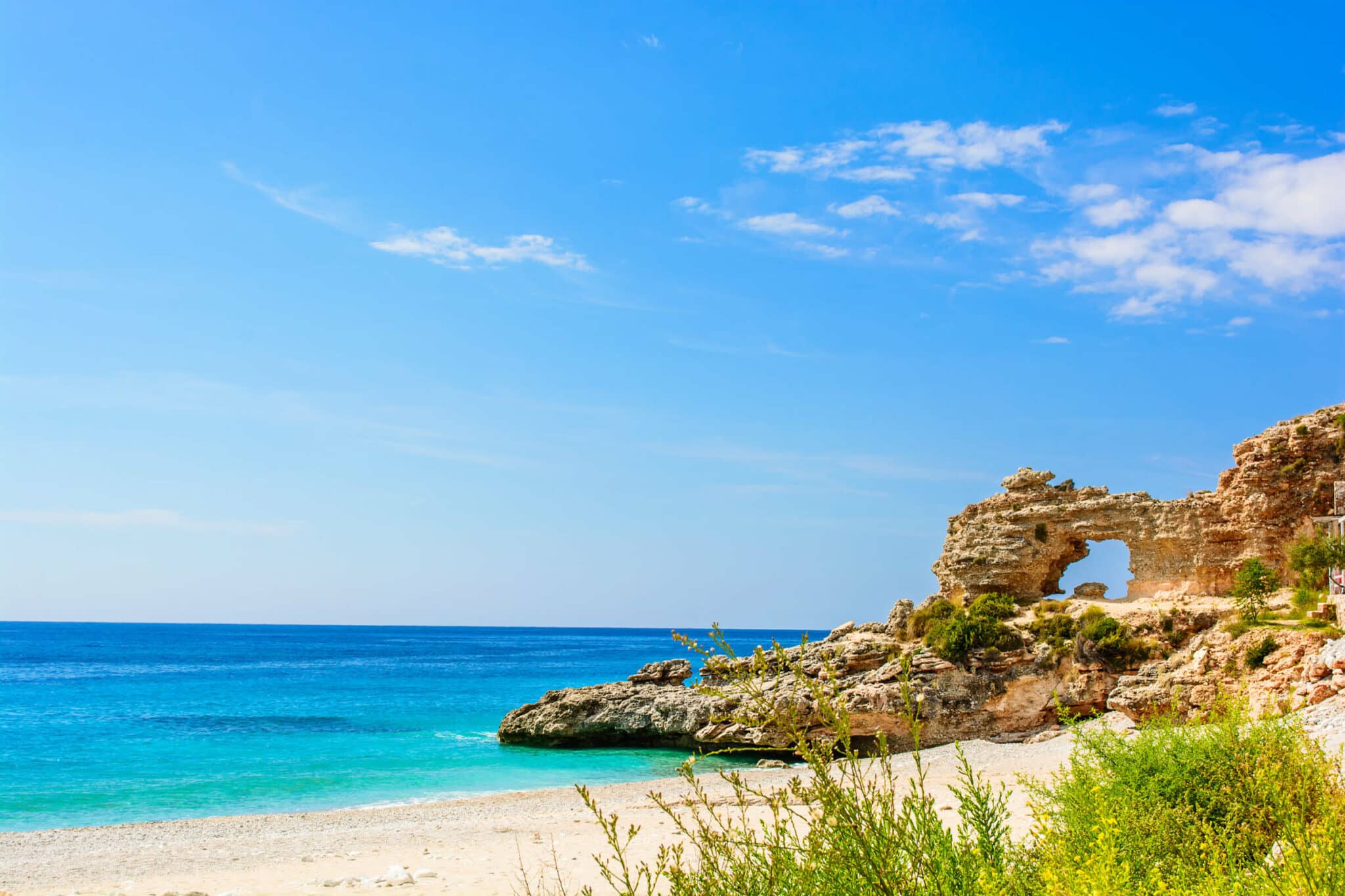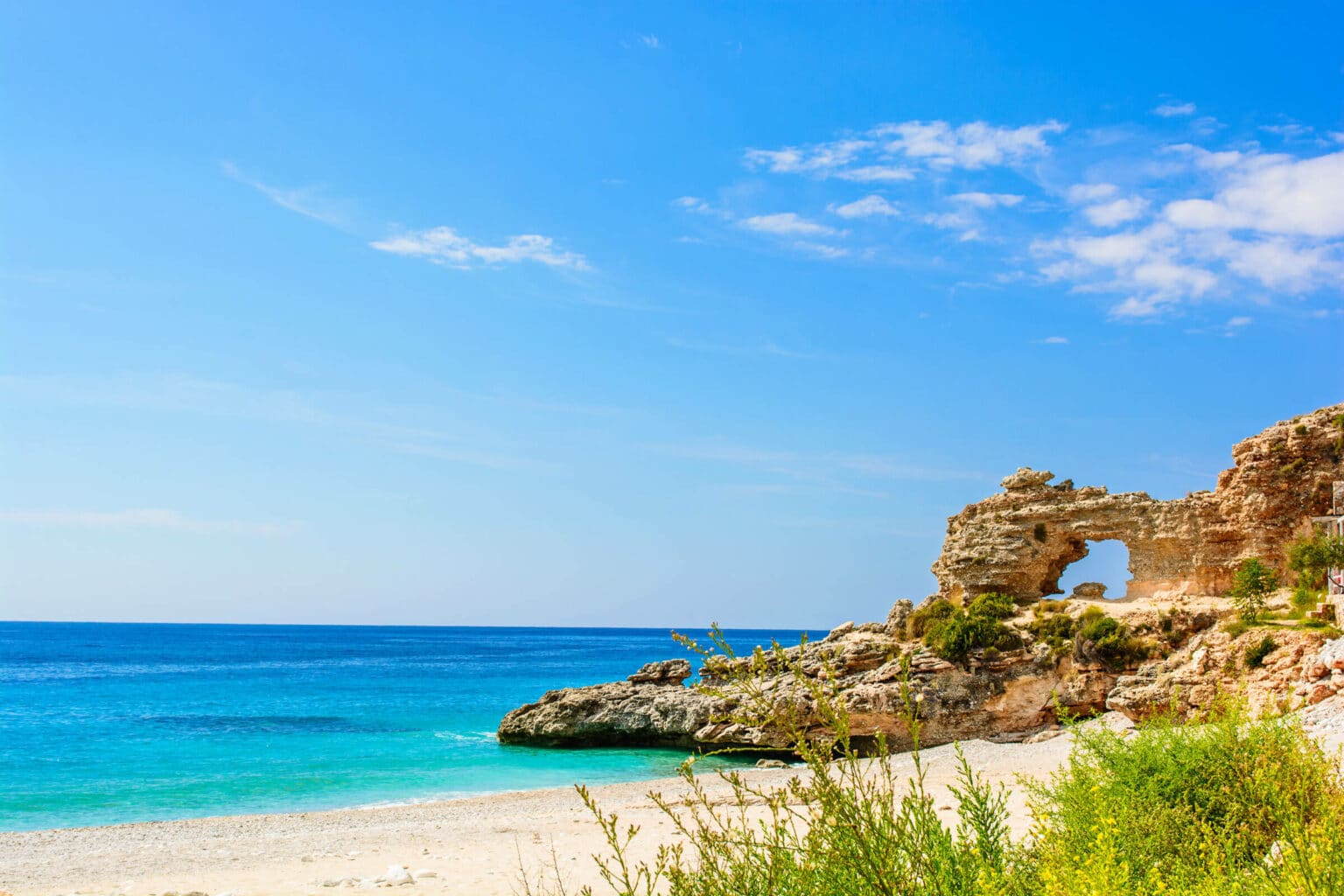 A stunning Riviera
The Albanian Riviera is located in the Southwest of Albania and stretches along the Ionian coast. It is undoubtedly where you can find the best beaches in the country.
Those very picturesque beaches are located at the foothills of mountains and surrounded by nearby rugged cliffs or olive trees as far as the eye can see.
The coast is also full of small bays and coves featuring hidden beaches that are simply stunning! You will find peaceful spots there to relax fully while listening to the sound of waves. Sometimes, you may even stay on a paradise beach all to yourself! 
Visit the pearl of the Albanian Riviera
Ksamil, a small village located on the Southern end of the Riviera, is home to the most beautiful beaches in Albania. It is set on a small peninsula with amazing sandy beaches and turquoise blue water that will make you dive straight in. Do not hesitate to swim or paddle from the beach to reach the lovely small islands situated very close to the shore.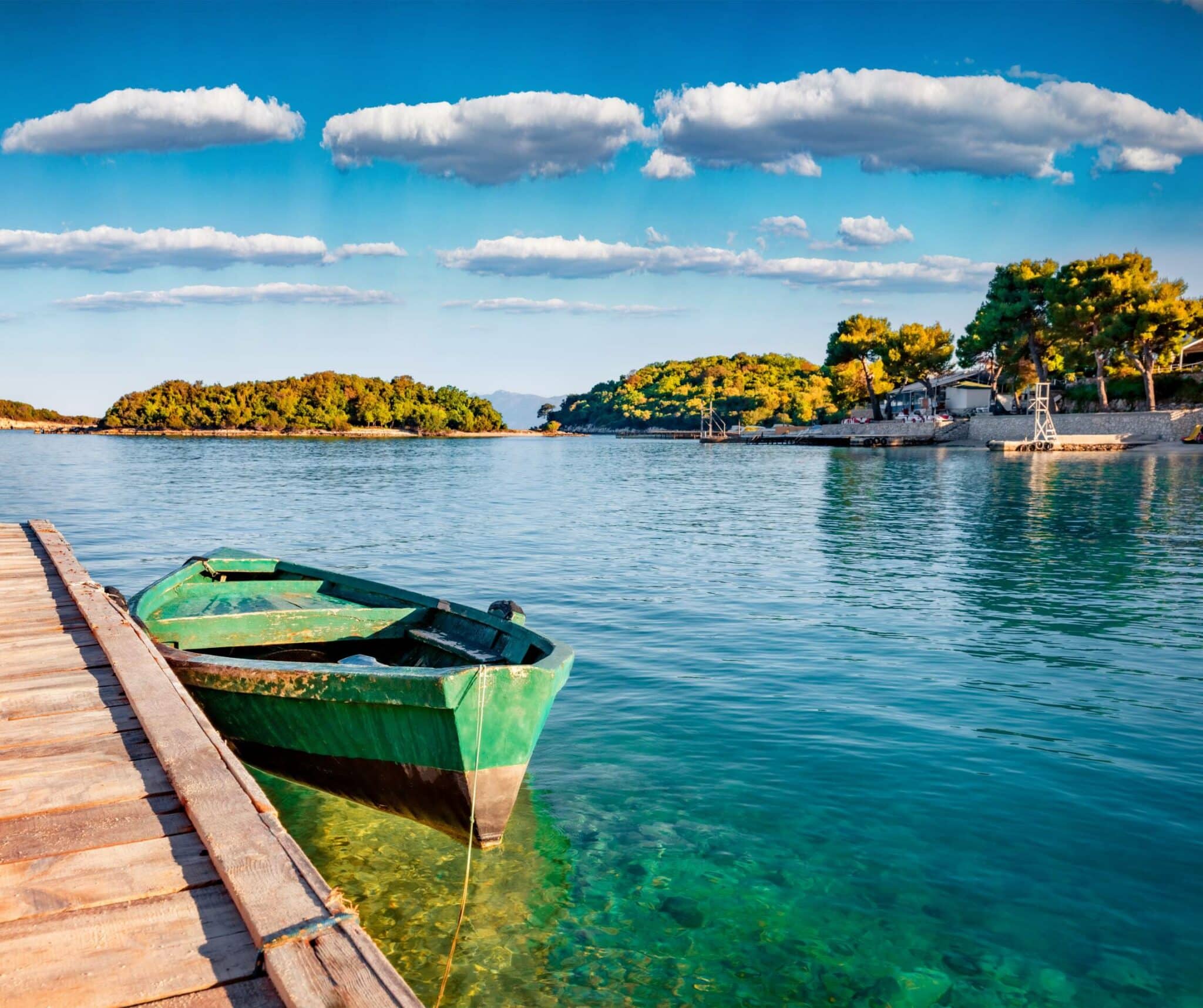 Must-see historical and natural heritage
Explore the Albanian seaside, a region of rich cultural heritage, for a memorable journey. It is home to several impressive historic sites and natural wonders. They include ancient city ruins, lovely towns with churches, monasteries or mosques, islands, mountains, national parks, and more. 
The Cape of Rodon on the Adriatic Sea is a hidden gem you can reach after a scenic drive. Discover a church built in the 12th century, or dare to explore a crumbling castle built in the 15th century by following a hiking trail that offers spectacular views on both sides of the cape if you are sure-footed. You can also relax on one of the pristine beaches with fine-grained sand located nearby. 
Syri i Kalter – also known as the 'Blue Eye' – is another not-to-miss mesmerising natural phenomenon located in Southern Albania. It is a large water spring – with a depth of over 50 metres – that is akin to a big eye due to its deep sapphire blue water in the centre and shimmering water surrounding it. Sycamore and oak trees surround the pool, thereby offering lovely green landscapes. 
Butrint's archaeological park – situated in the South near the border with Greece – is an additional must-see treasure. It is home to exciting history with ancient ruins dating back to the Greeks, Romans and Byzantines. Explore the nearby lagoon with wetlands, freshwater lakes, marshes, open plains, islands and more !
Similarly, the ancient architecture and ruins of Apollonia – a city founded by Greek colonists in the 6th century B.C. that used to be an important economic and trade centre in Roman times – are worth a visit all year round.
As for another secret natural treasure, do not miss the picturesque tiny island of Zvernec situated in the Narta lagoon. Reach the island over a wooden bridge and discover a lovely monastery.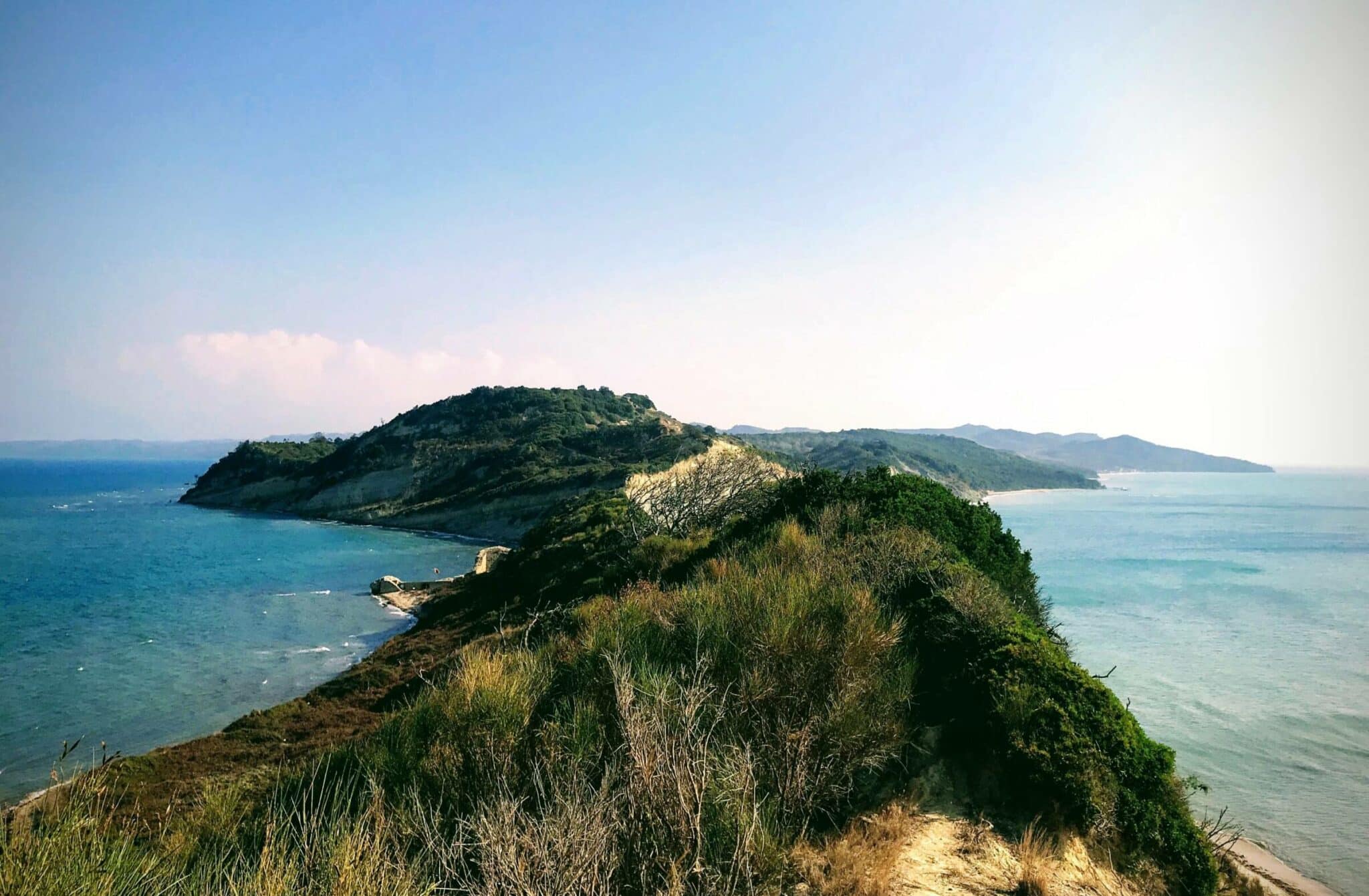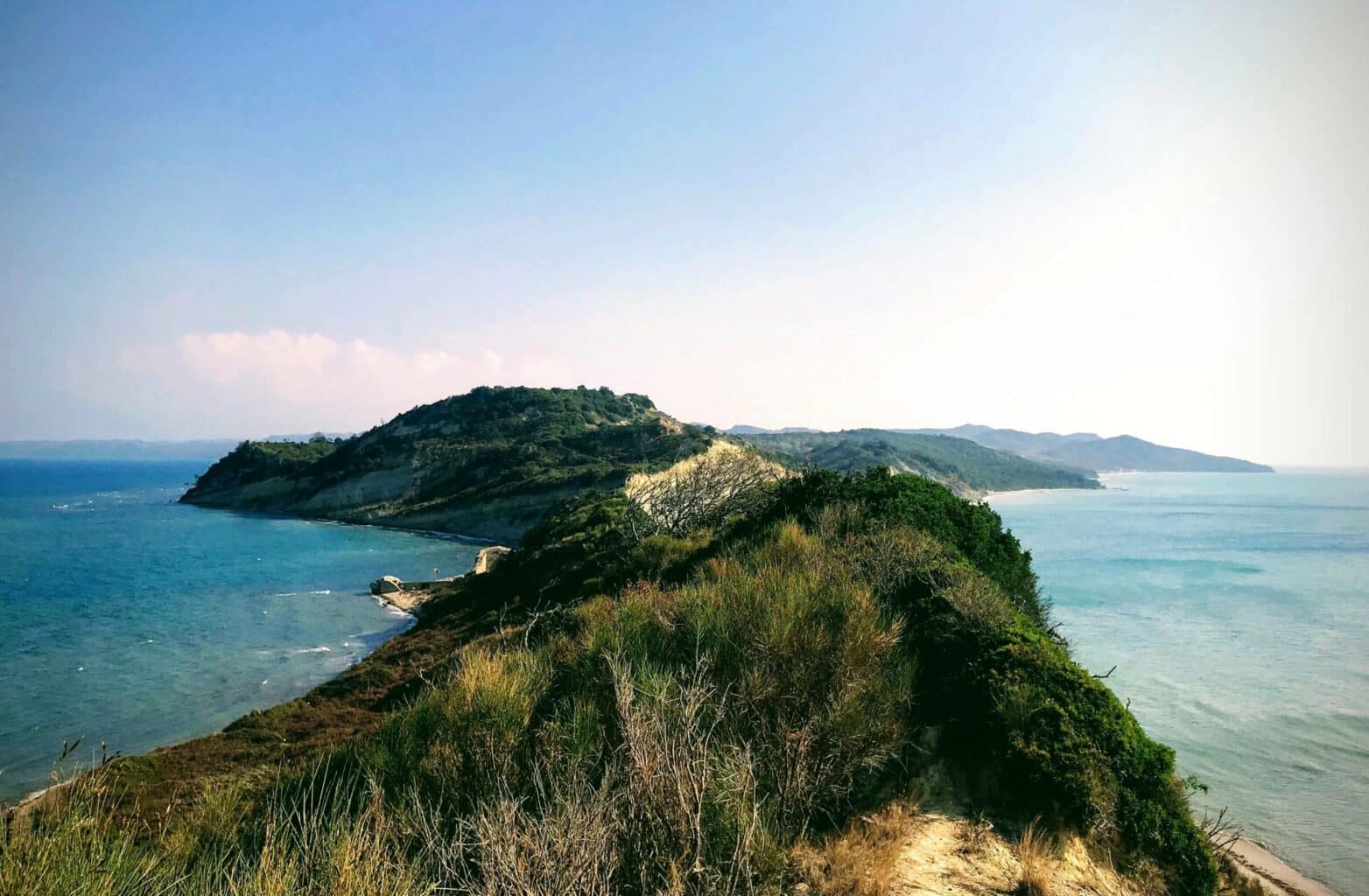 Activities and sports
Albania offers a wide range of amazing sports experiences for all tastes.
If you are looking for a great place to practice scuba diving – no matter your level of experience – Albania is the place to go. This destination is a well-kept secret among the divers who have already explored its underwater beauties. Albanian waters in the Adriatic and Ionian Seas – remaining relatively poorly explored, as diving in them was prohibited for a long time – make it an outstanding place to discover underwater treasures. From caves to shipwrecks, it offers a wide range of stunning diving spots thanks to clear waters and diverse wildlife. The marine life and biodiversity in Albanian waters are indeed substantial. You will find spectacular scenery with corals, fish, and various sea plants. You will swim with seahorses, octopuses, dolphins, and even turtles if you are lucky. In a word, look no further, as there is an ideal dive site awaiting you in Albania.
Snorkelling in Albania's crystal-clear waters will remain an unforgettable experience for those seeking another kind of adventure. Sea kayaking is also worth it to explore nearby islands and observe the shoreline's charms from a new perspective.
If you prefer staying on land but are still a nature lover, you will enjoy outdoor activities such as hiking or horse riding along the coastline. You will find a variety of spectacular, well-preserved landscapes. For example, horse riding – no matter your level of experience – at the beach during the sunset is like a fairy tale that will remain engraved in your memory. Many well-marked walking trails enable you to reach breath-taking, quiet beaches, creeks, and charming villages with their centuries-old churches. In addition, it is an excellent place for birdwatching. Combining those elements with some relaxation and swimming will make your journey memorable.