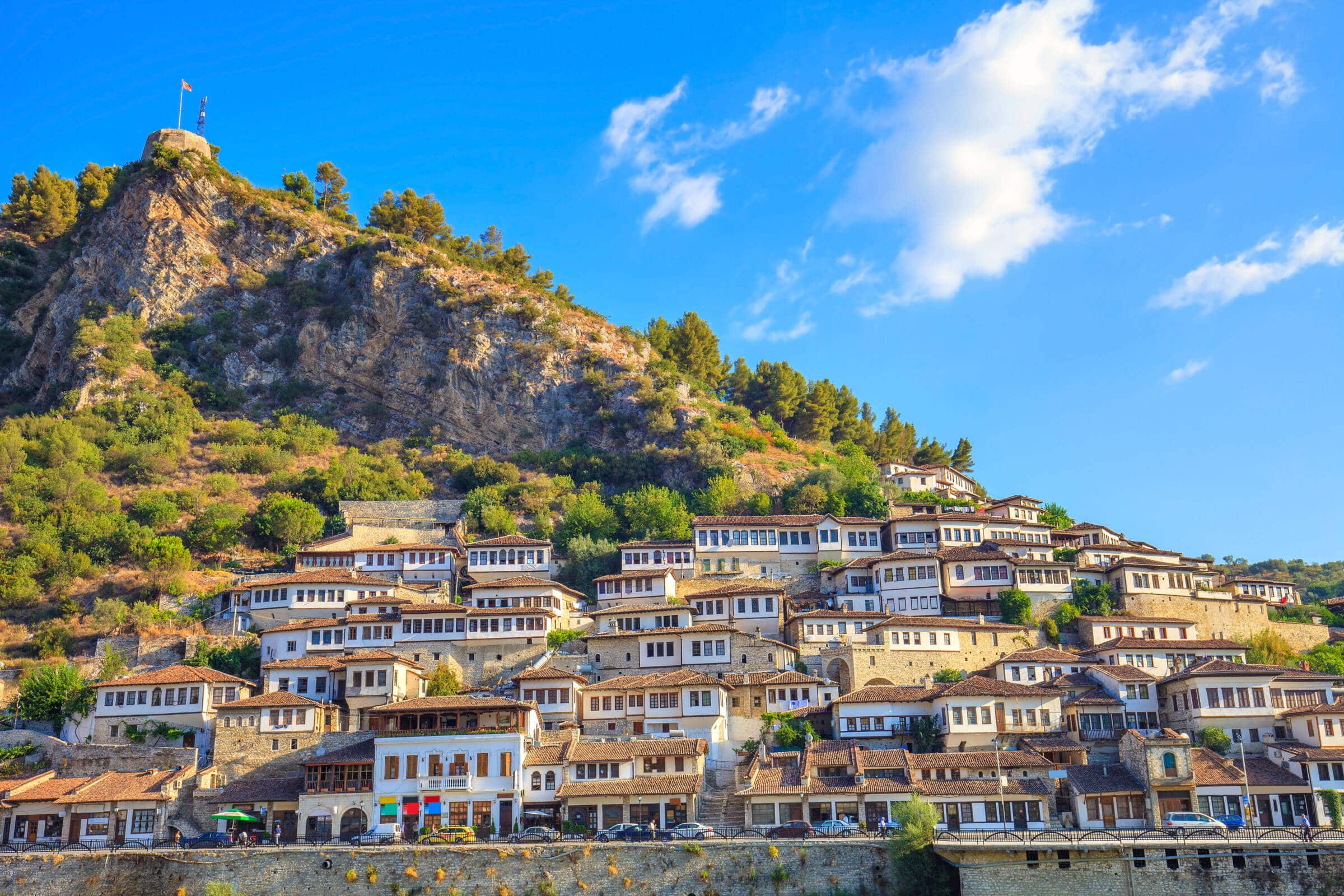 Greeks, Romans, Byzantines, Ottomans and Communists… genuinely an unexpected mix for one country ! Albania will surprise you, captivate you and enchant you. There is one thing we know for sure: Albania has it all, and it will not leave you indifferent !
Albania boasts a truly extraordinary past. The ancient Greeks built their prosperous settlements there, subsequently annexed by the Romans, and later Albania became part of the Eastern Roman Empire, known as the Byzantine Empire.
The Ottomans conquered and ruled over the country for more than five centuries. During that period, most of the citizens converted to Islam. It was only at the beginning of the 20th century that Albania became independent. And for most of the second half of the century, it was under one of the strictest communist regimes and closed to the outside world.
Nowadays, Albania is a fun, lively and gorgeous destination. The Albanians are extraordinarily welcoming and warm-hearted. It is a paradise for travellers, but hurry up! This treasure will not remain secret for much longer.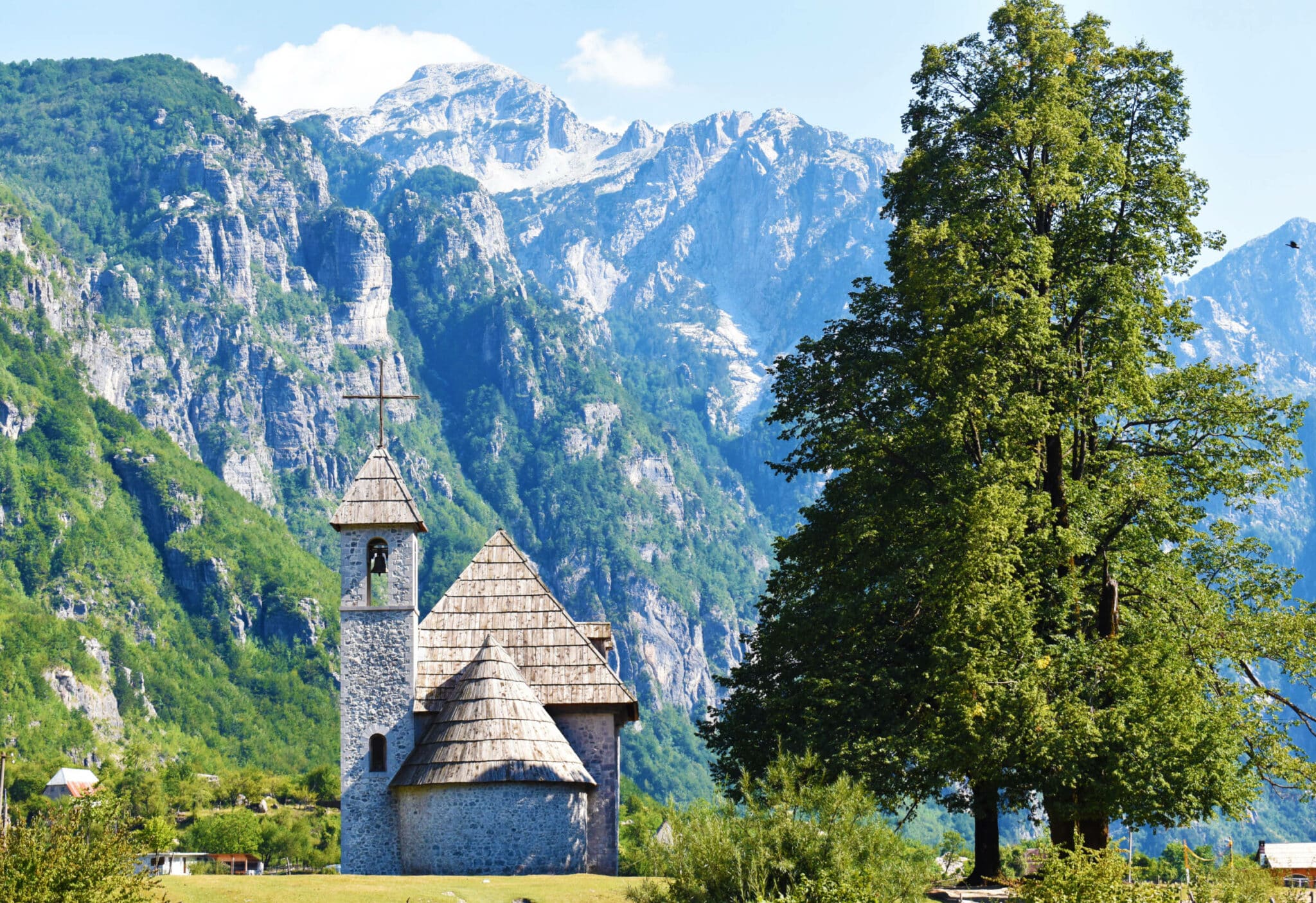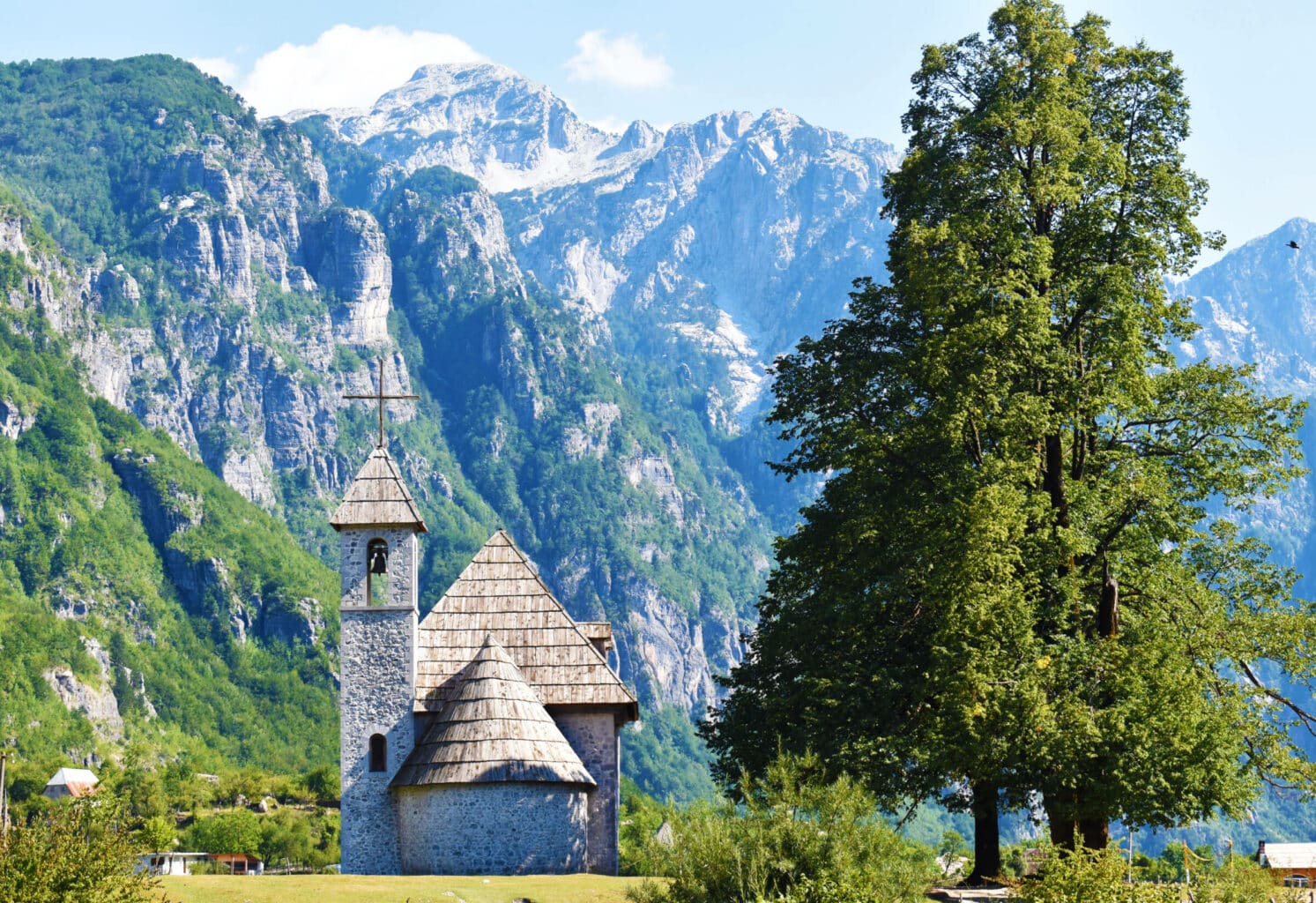 Multifaceted Albania
The vibrant capital city of Tirana
Tirana will be a starting point for most of the visitors. Whereas it used to be bleak and full of communist-style architecture, the capital metamorphosed and has become a very nice, lively and festive city. Strolling the brightly coloured pedestrian streets, you will discover buildings of Ottoman-era and Italian architecture.
Tirana remains a perfect spot to get familiar with the 20th-century communist era of Albania. Start with Skanderbeg square and do not miss to visit at least one of the two Bunk'Arts, built as bunkers for the government and have now been turned into museums and art installations. 
Tirana's nightlife deserves special attention, with its numerous restaurants, bars, and clubs to be found mainly around the trendy Blloku area.
Artistic Shkodra
Shkodra is a charming city situated close to the eponymous lake. It is known as the cultural and cycling capital of the country. It hosts several famous and beloved events, such as the Carnaval, the Lake Day, and the Shkodra Jazz Fest. Take your time to wander its picturesque streets, and admire its lovely buildings and historic sites.
The highlight of Shkodra is Rozafa Castle, located on a hilltop on the city's outskirts. A little walk will be rewarded you with a breath-taking view.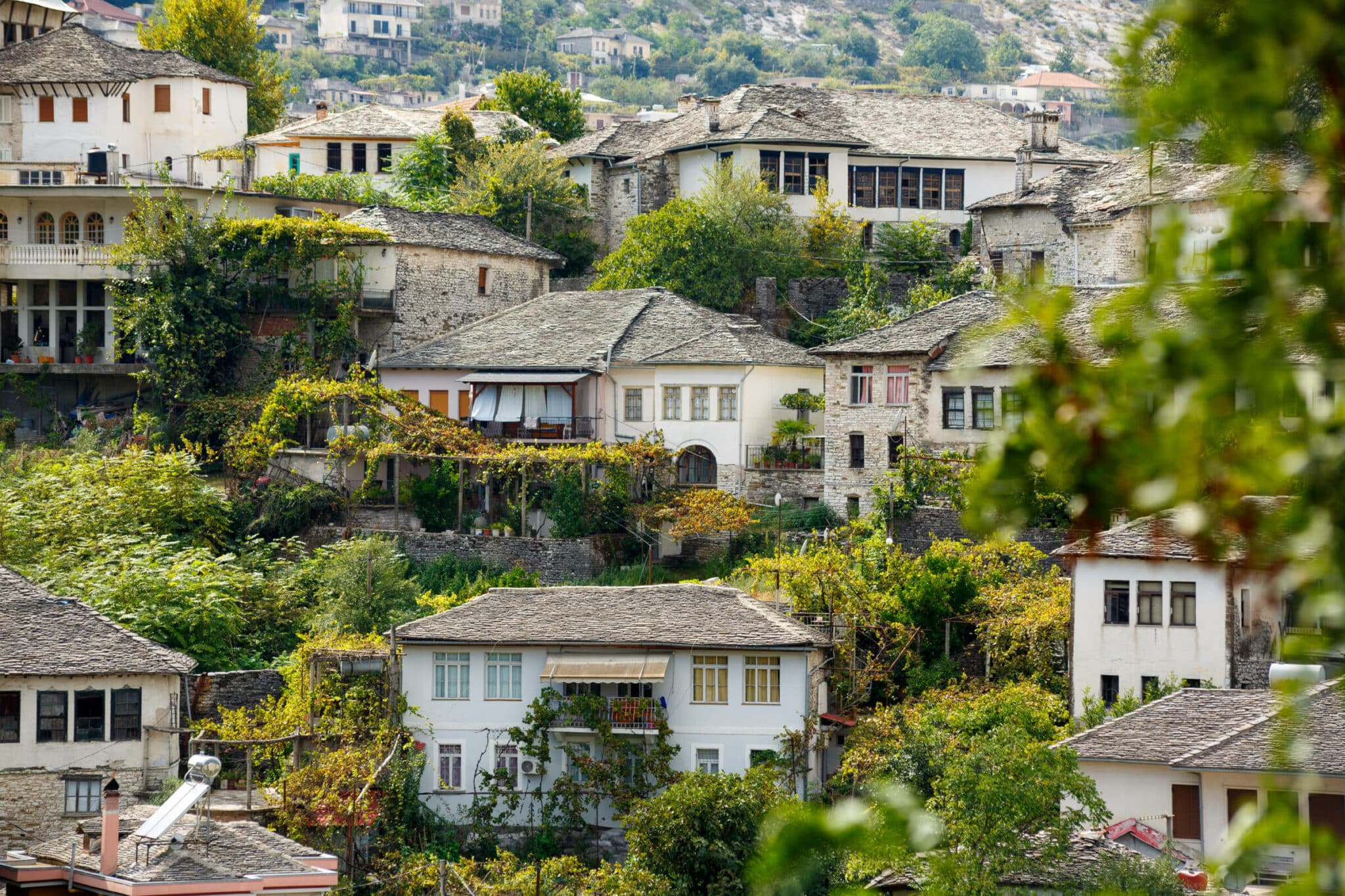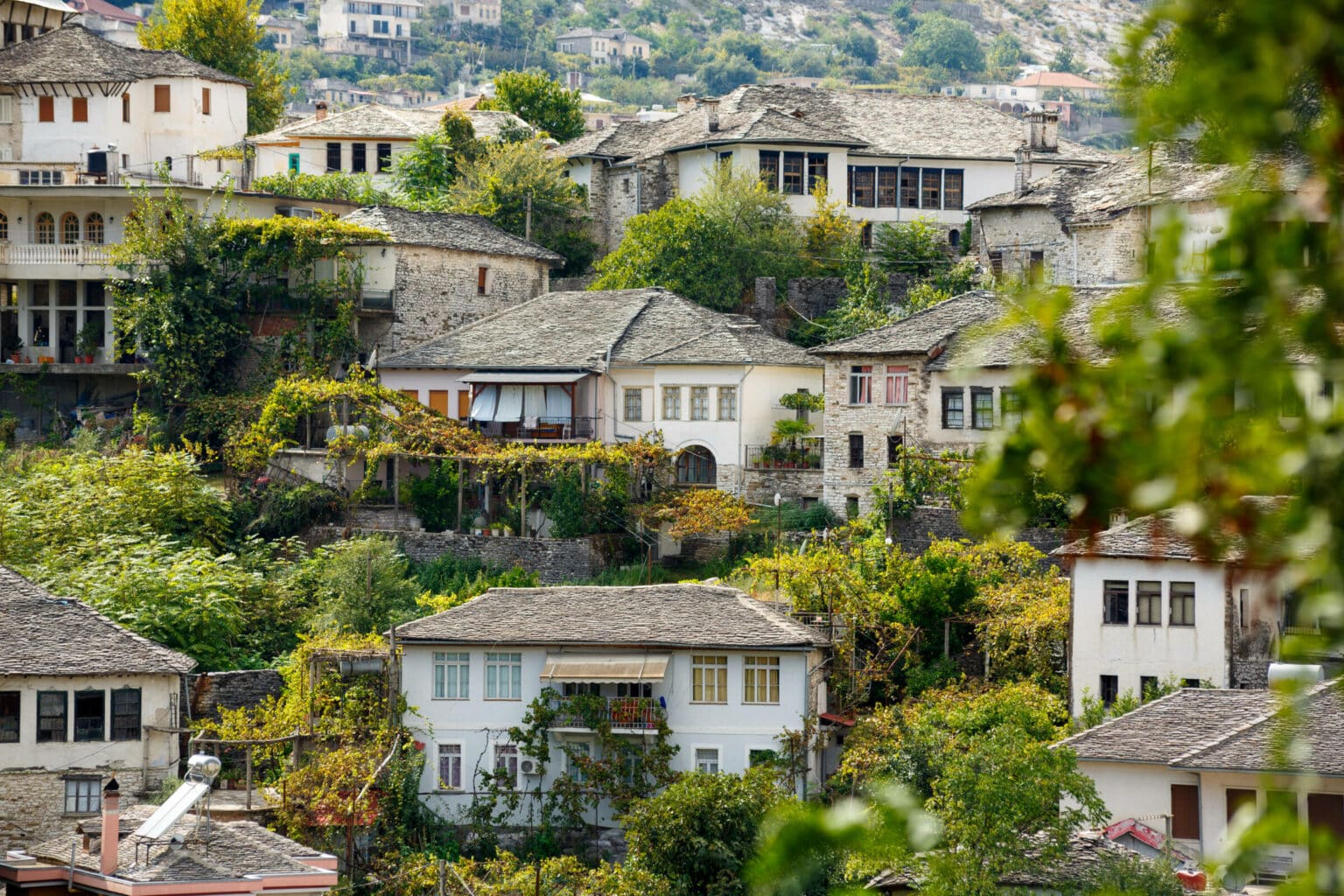 Berat & Gjirokastra
Berat and Gjirorokastra are two beautiful pearls of Albania and rare examples of Ottoman-era towns. The historic centre of both towns is listed on the UNESCO World Heritage List.
Gjirokastra is home to several Ottoman-style, well-preserved house museums. Its impressive fortress dominates the skyline.
Further north lies Berat, with its renowned beauty and historic richness. It is often called the "City of a Thousand Windows" for its beautiful traditional houses climbing up the side of the steep hill around the old town. Berat also boasts a gorgeous castle !
It seems that time has stopped in these two towns. Stroll the narrow cobblestoned streets and let the centuries-old history enchant you.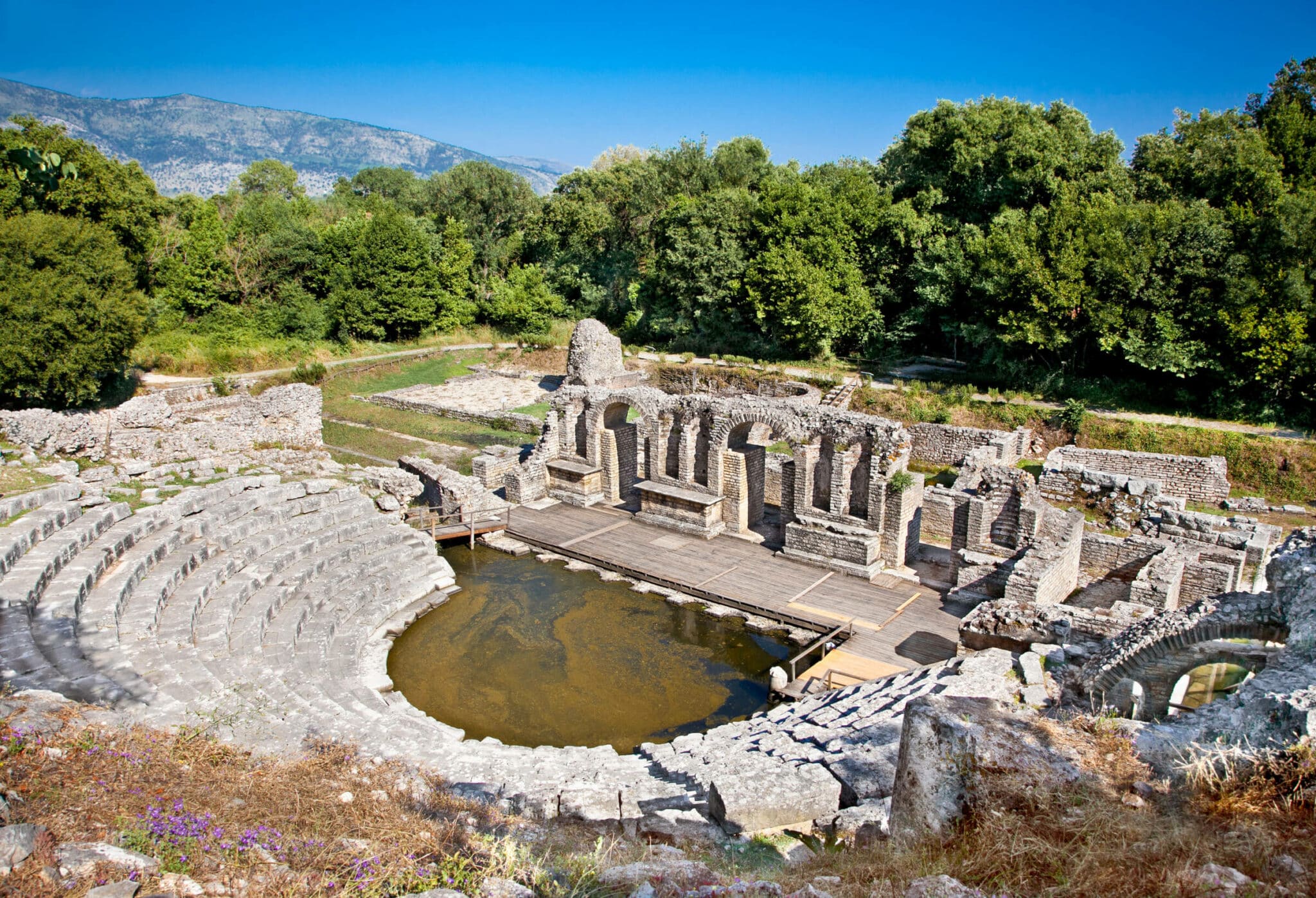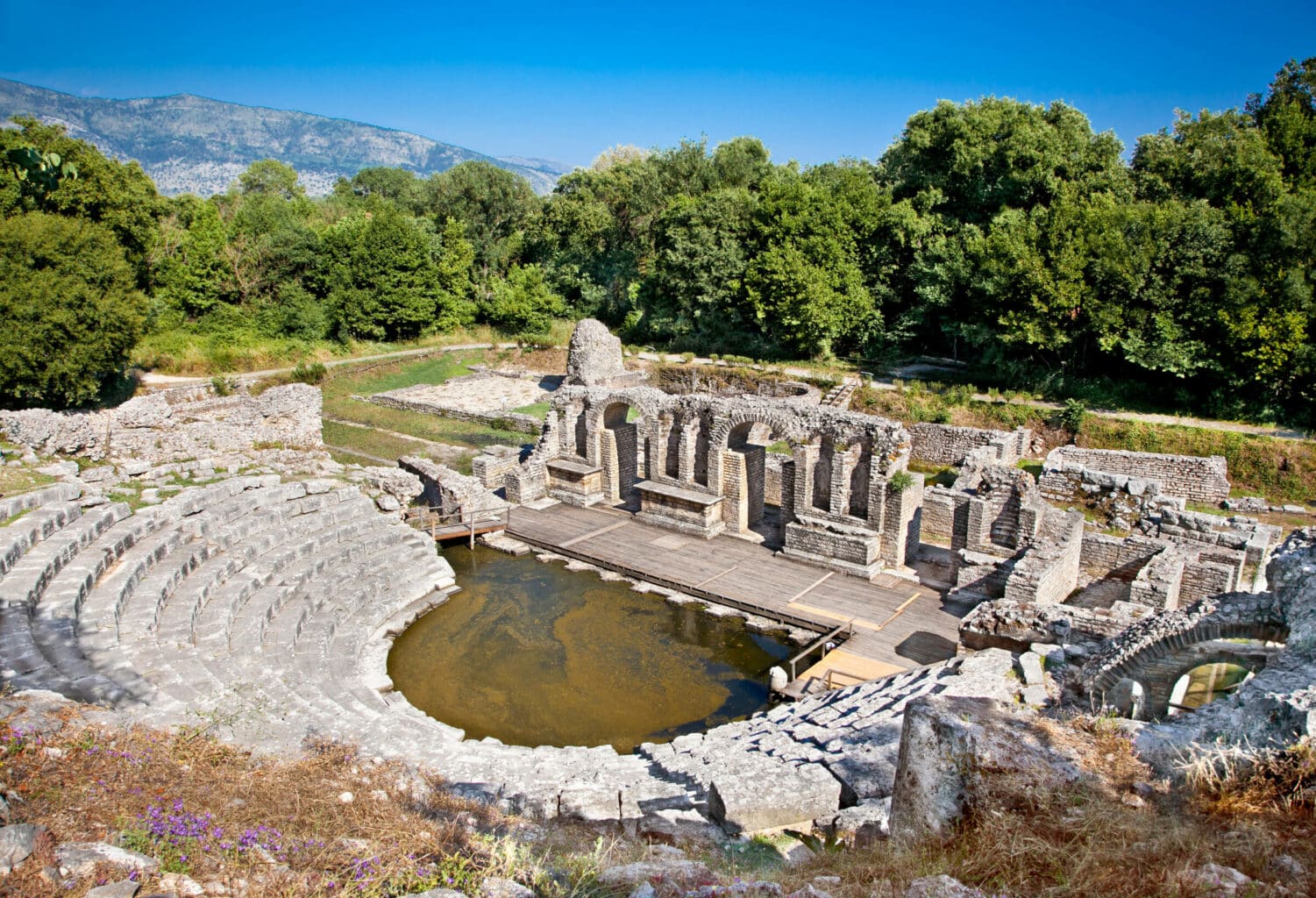 Archaeological treasures
The territory of nowadays Albania used to be inhabited thousands of years ago. The Greeks and the Romans established their settlements there. Tourists can still admire  the impressive and well-preserved remains of some of them, most notably in Butrint and Apollonia.
Ottoman heritage
The Ottomans played a pivotal role in the history of Albania, which remained part of the Empire from 1385 to 1912. During their rule, the Ottomans grouped people along religious and tribal lines. Nevertheless, in the 17th century, many Albanians converted to Islam. As a result, the Muslim community became gradually dominant in the country. 
Nowadays, you can admire the beautiful architectural heritage of this period, for instance, in Berat and Gjirokastra.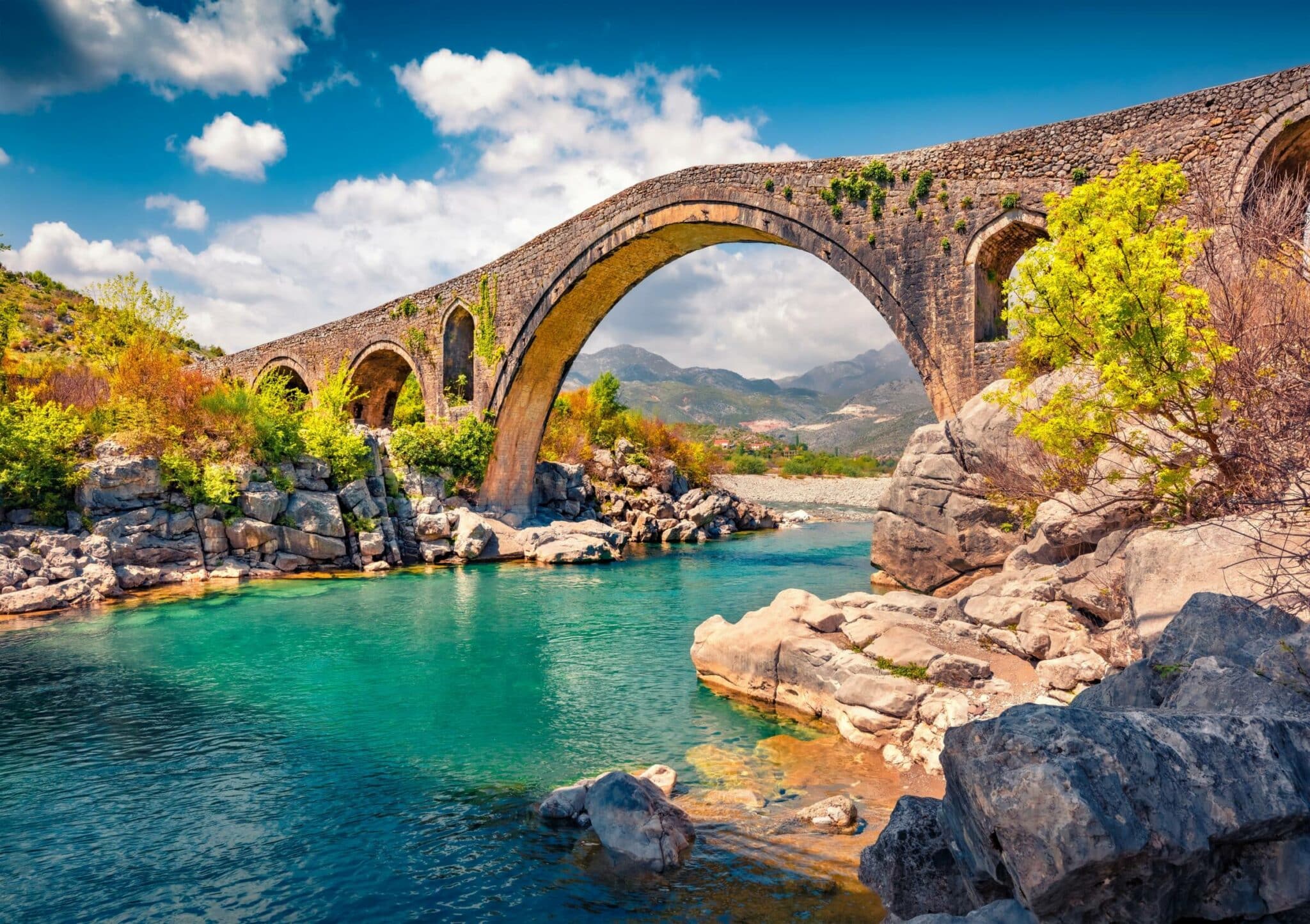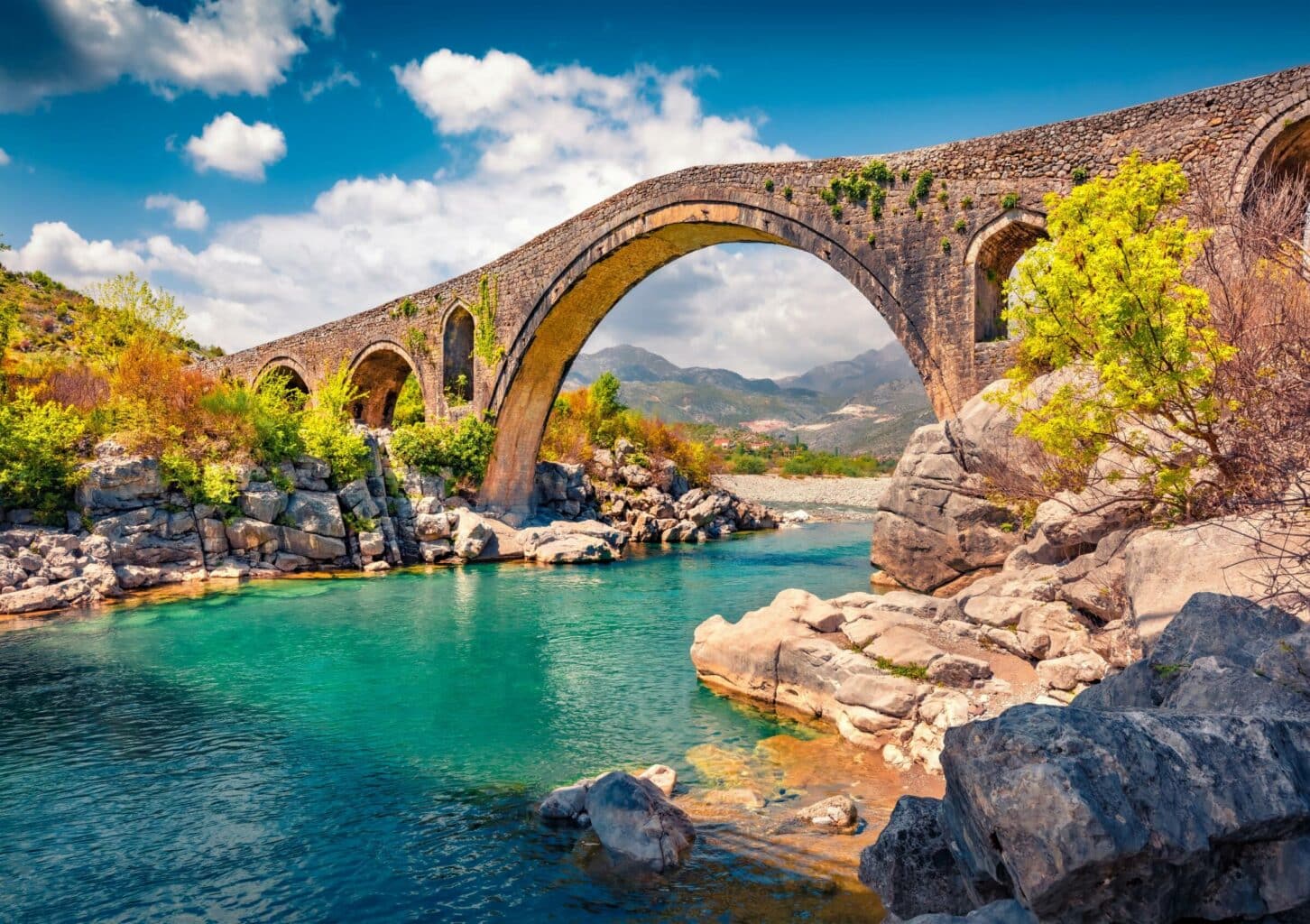 Communist era
In the second half of the 20th century, Albania became a one-party state and sealed itself off from the world. One of the strictest regimes – led by Enver Hoxha – was established. The party banned religion, forbade travel and outlawed private property. Mass repression became one of the main features of that period.
More than 173,000 bunkers were reportedly built and scattered all over the country between 1975 and 1983. You can sometimes find one in a completely unexpected place – e.g., on a beach or lost in the mountains – reminding us of Hoxha's government and his paranoia. In addition, there are quite a few museums and places in the country where you can learn more about Albania's communist period.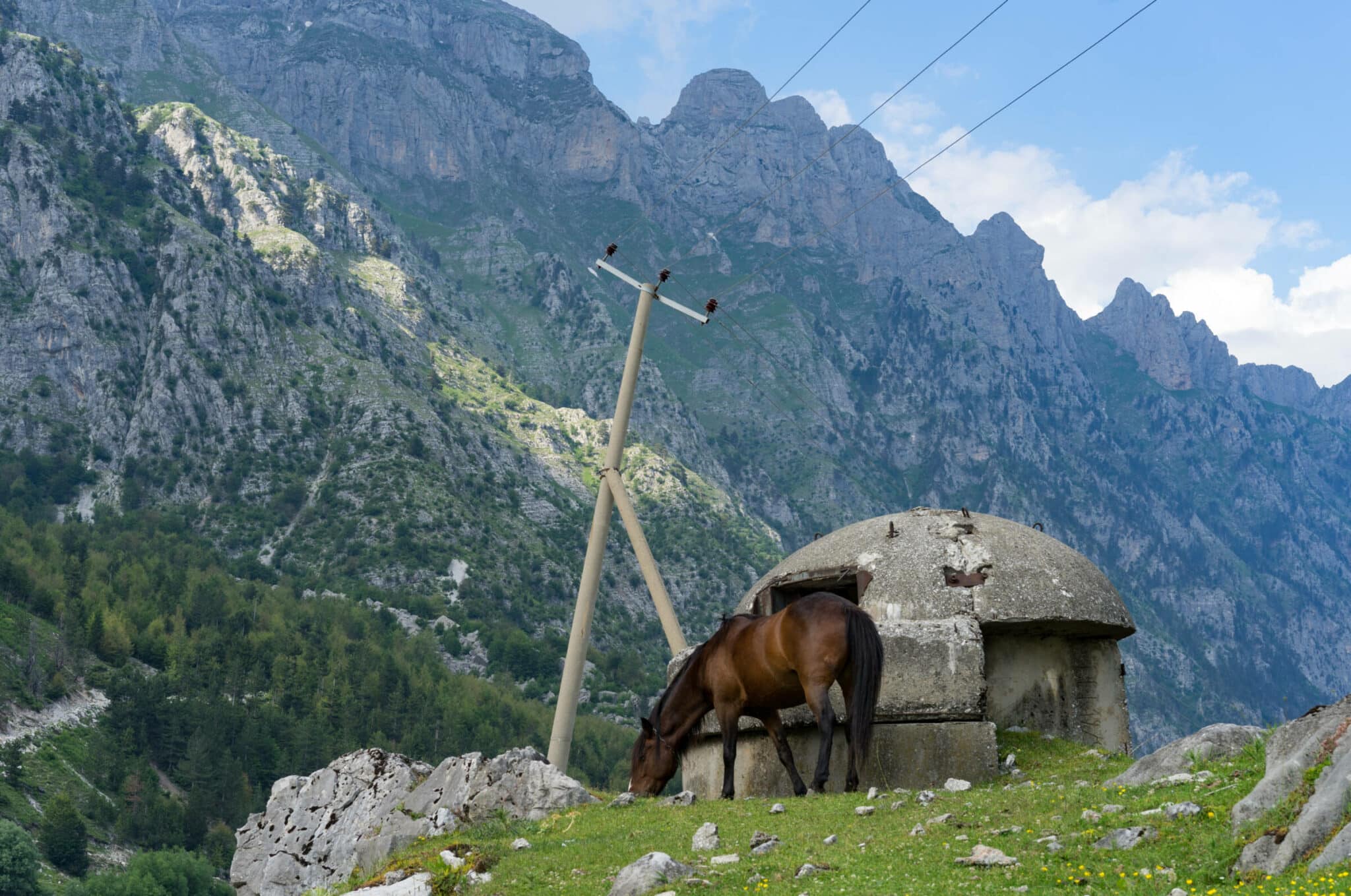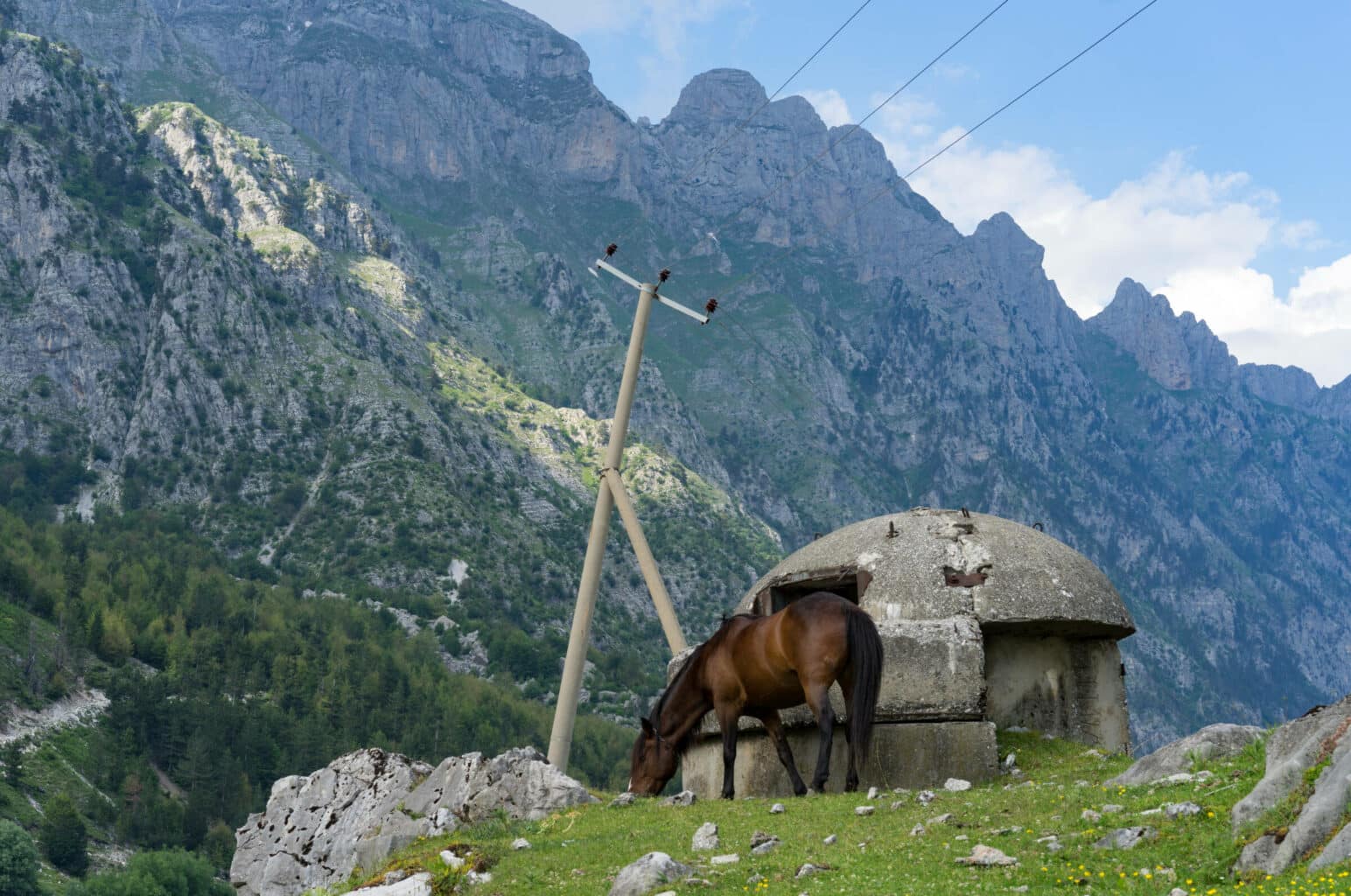 Religion mix
The level of religious tolerance in modern Albania is very high. Muslims, Bektashis, Catholics, Orthodox and Atheists go to school, work and live together in harmony. 
This phenomenon is explained in the last fifty years of Albanian history. In 1967, the country became officially the first atheist state in the world. As a result, religion was forbidden. After the fall of communism in 1990, believers of all faiths returned to their places of worship. Post-communist governments took a neutral position towards religion and encouraged inter-religious harmony and communication.
Albanian folk iso-polyphony
Iso-polyphony is a part of the Albanian folk music – spread in the South of the country – that is included in UNESCO's intangible cultural heritage list. This ancient art form passed from generation to generation, reflecting Albanian character and uniqueness. This music traditionally accompanies social events, such as weddings, funerals, harvest feasts, religious ceremonies, and festivals. Listening to an iso-polyphony band in villages and towns will definitely be worth stopping during your journey.