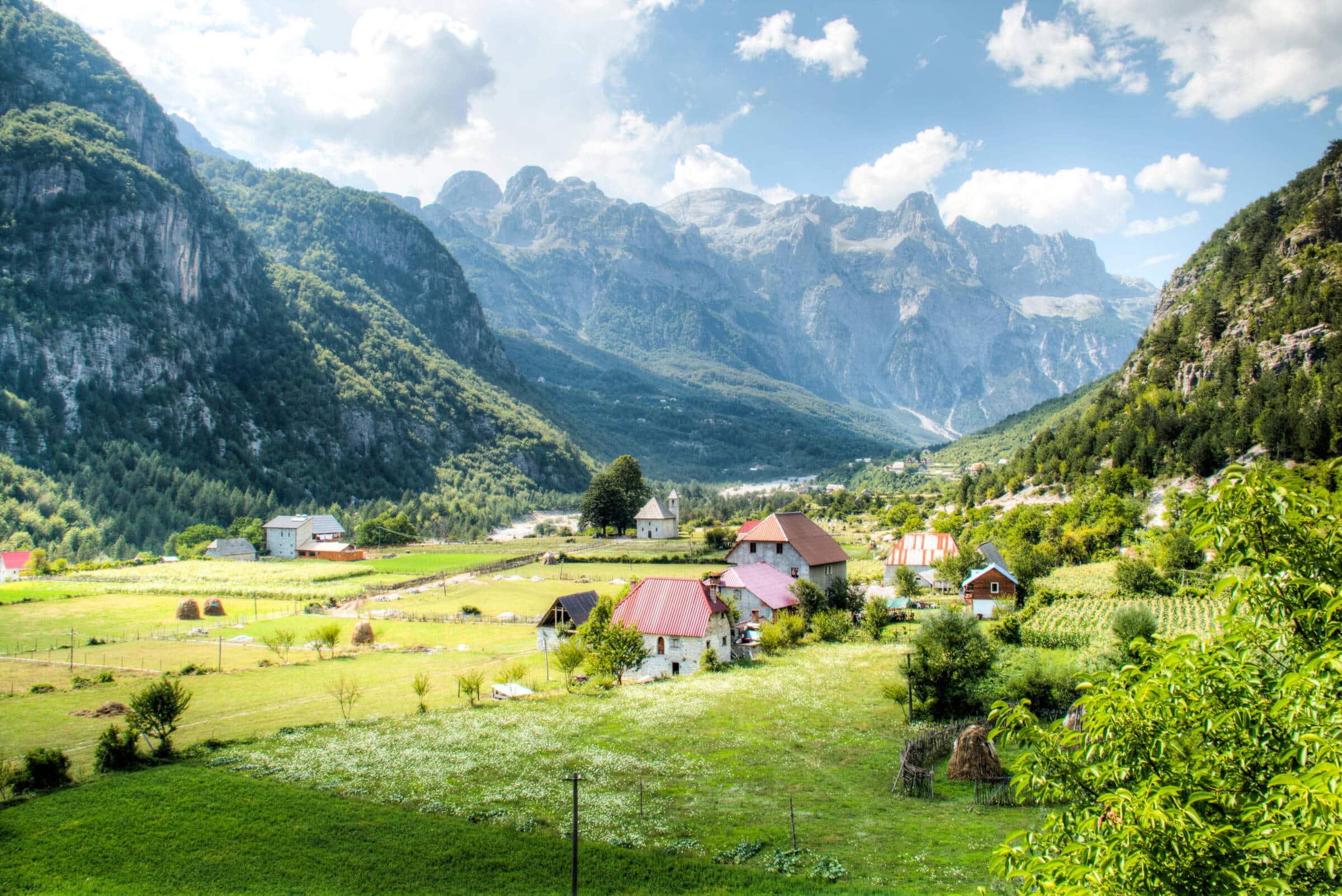 Stunning mountains, gorgeous beaches, beautiful lakes, lagoons, and spectacular canyons: Albania will definitely captivate all outdoor lovers for memorable adventures ! Amidst breath-taking landscapes, you will find there a wide range of activities for all tastes, including hiking, cycling, horse riding, white-water rafting, scuba diving, and more !
Explore Albania's natural wonders
Escape the stress of your everyday life and recharge your batteries in majestic mountains and valleys
You may not be aware that Albania is a mountainous country. Mountain ranges cover 70% of its territory, with many peaks reaching heights of more than 2,000 metres above sea level. 
If you like walking, hiking or trekking, Albanian mountains, valleys, and numerous national parks and canyons will be the perfect playground. They offer networks of hiking trails leading to spectacular, well-preserved landscapes and breath-taking views. These trails and paths are of various difficulty levels, from hard for seasoned hikers to easy for beginners and children.
One of the most famous, and perhaps most beautiful, trails, is from Valbona to Theth (or vice versa) through the Albanian Alps – also known as the Accursed Mountains. It ends (or departs) in Theth, a charming remote village where time seems to have stopped. This unique and sustainable escape celebrates the valley's natural beauty. While hiking, you can admire spectacular alpine landscapes, making it an unforgettable experience.
There are also many walks or trails offering stunning views over Albania's beautiful coast, lapped by crystalline waters on the one hand and surrounded by majestic mountains on the other hand.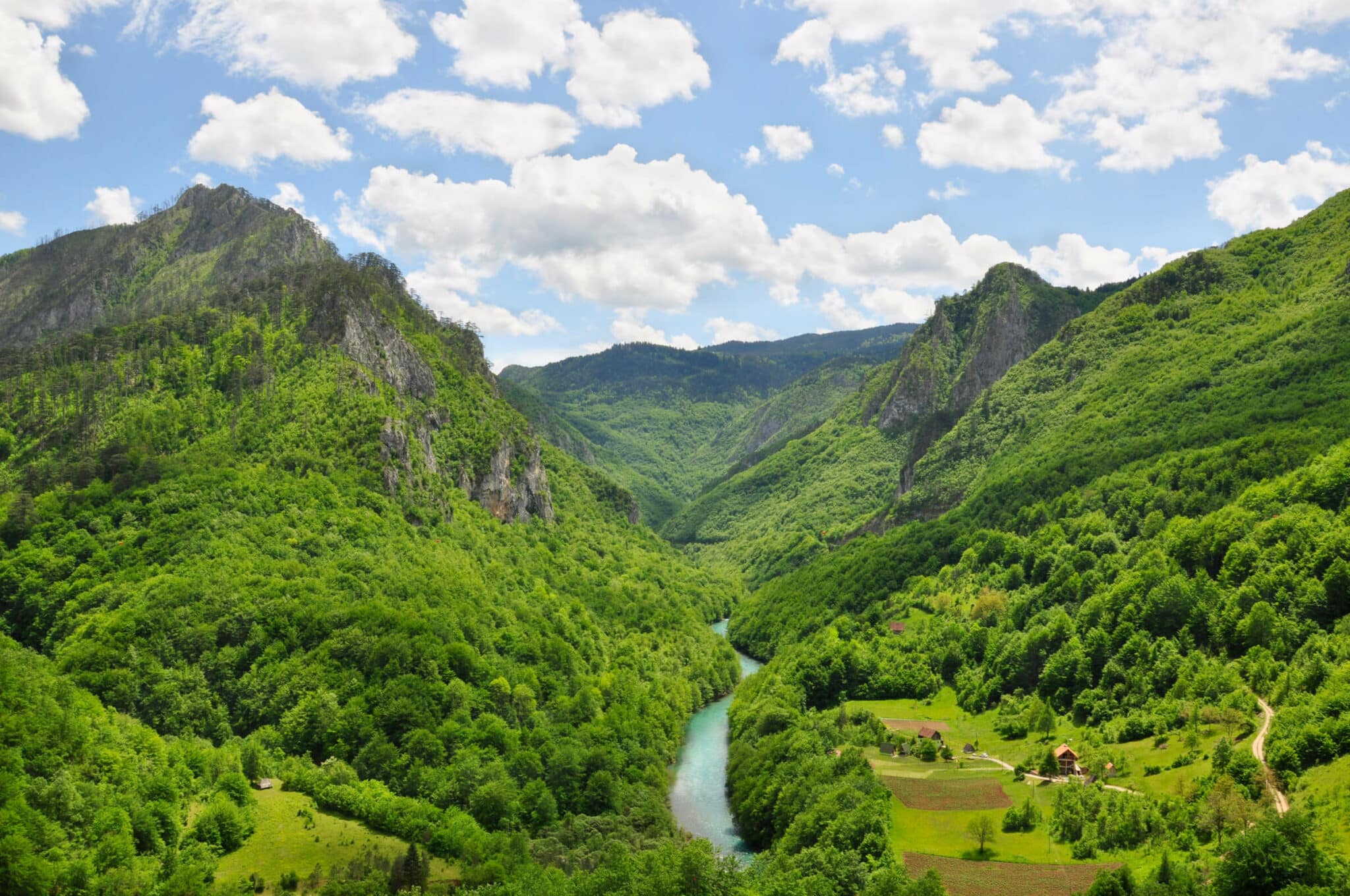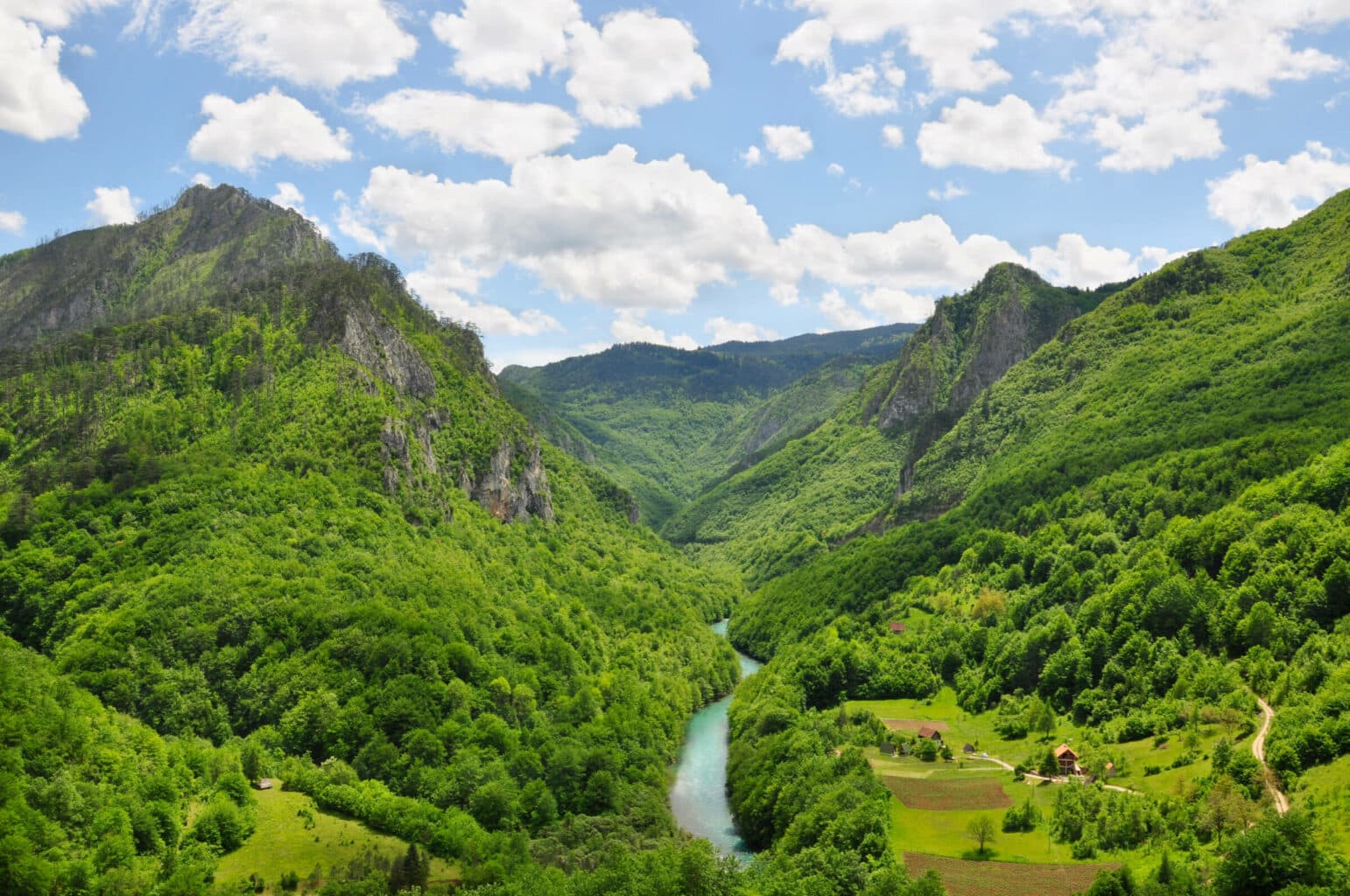 Reconnect with nature by adding Albania's spectacular lakes and rivers to your travel bucket list 
Albania offers gorgeous waters along its coastline and boasts several beautiful and large lakes and rivers surrounded by unspoilt nature. Enjoy the lake and river landscapes through immersive and intimate nature-based activities. For example, boating on Lake Koman is a one-of-a-kind adventure insofar as every mountain scenery surrounding the lake's turquoise waters is literally breath-taking.
Lake Ohrid is one of the oldest lakes in the world and a haven of tranquillity. It is located at the border with North Macedonia and holds UNESCO World Heritage status. It is home to lovely sandy and pebbly beaches. In addition, Lake Ohrid is a Nature Reserve known as the most biodiverse lake globally, with substantial plant and animal life. Similarly, Lake Shkodra in the north-western part of the country is famous for its significant biodiversity, making it a popular spot in Europe for birdwatching. As a result, wildlife enthusiasts will have plenty of reasons to come to Albania. No matter where you stay – at Lake Ohrid or Lake Shkodra – you can practice fun outdoor activities in the area, from hiking and cycling to kayaking and paddleboarding. 
Albania has what you need if you are more adventurous and seek thrilling water experiences. For instance, try out white-water rafting or canyoning in picturesque canyons, regardless of your experience level.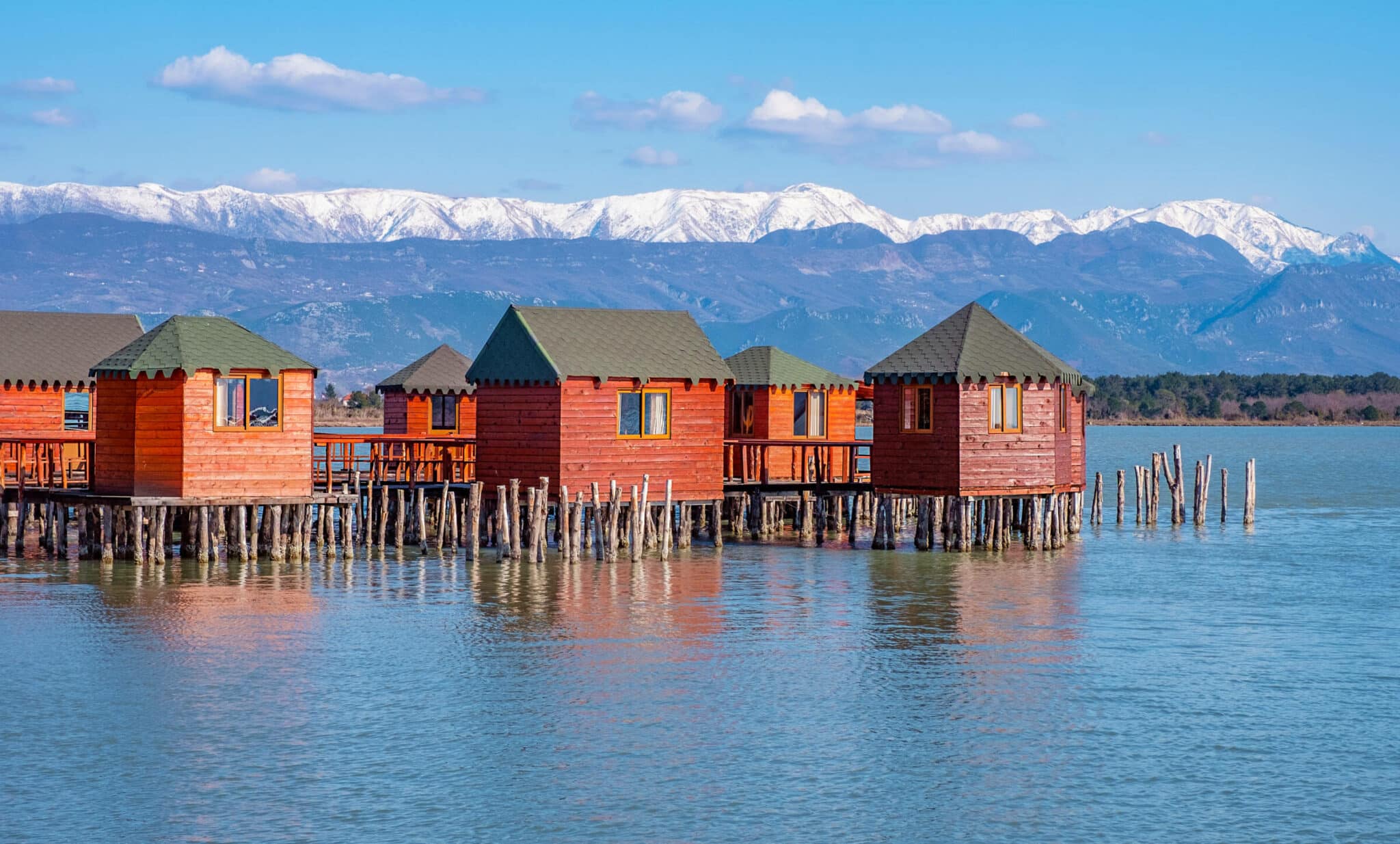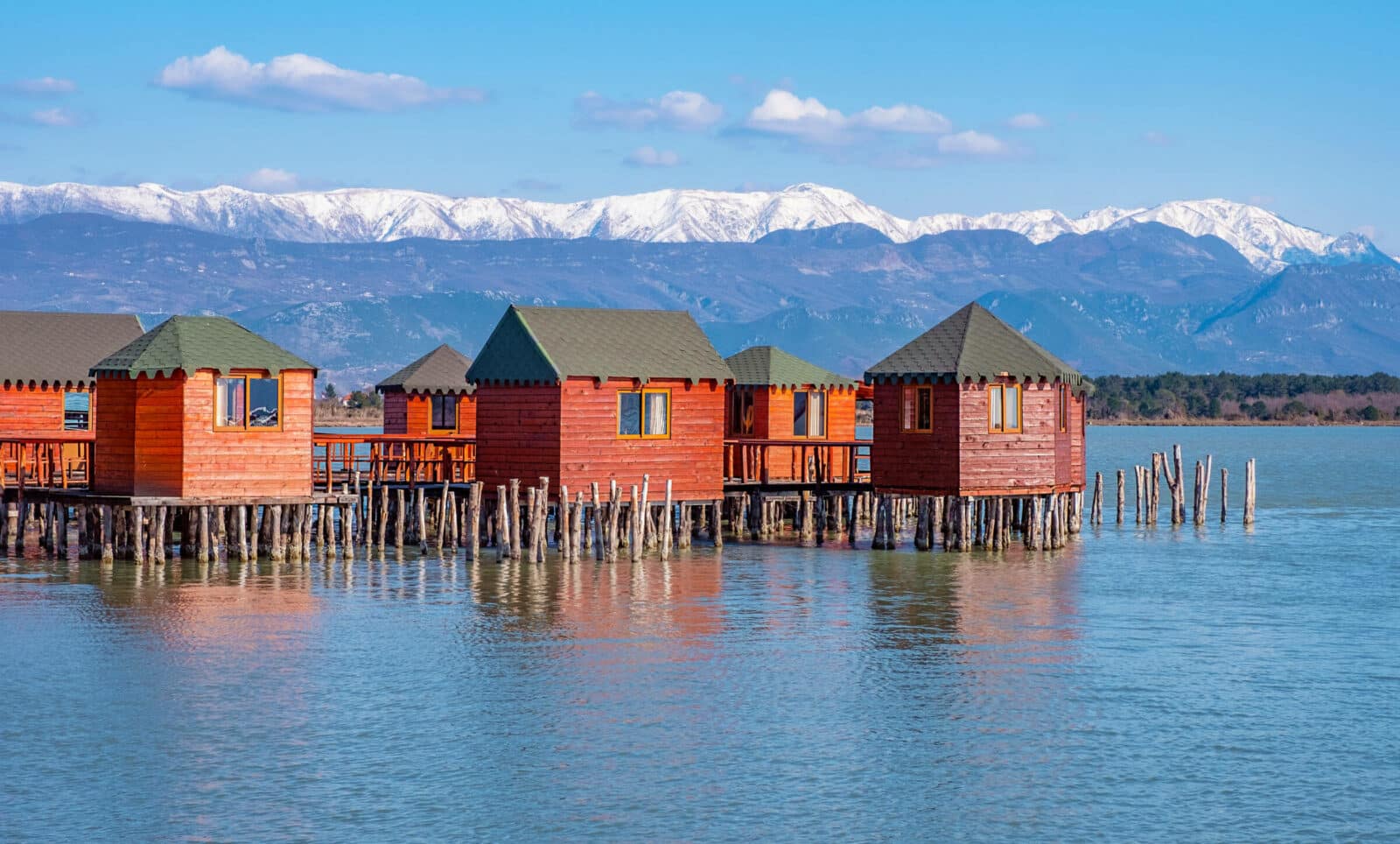 The Albanian coast is home to gorgeous beaches lapped by warm and crystalline sea waters, especially on the Albanian Riviera, where you will find sandy beaches, secret coves, beautiful islands and more. It is also an excellent spot for scuba diving to explore underwater treasures, including shipwrecks, caves and marine life. Snorkelling is an exciting alternative available on every beach, enabling you to experience diverse marine life.
The country is also blessed with several beautiful lagoons along its shoreline. They are known for housing substantial flora and fauna, including many rare species such as pelicans and flamingos. As a result, it is a paradise for birdwatchers and wildlife explorers. In addition, you will find hidden gems in those areas. For example, do not miss the picturesque tiny island of Zvernec situated in the Narta lagoon. Reach the island over a wooden bridge and discover a lovely monastery.  Likewise, explore Ali Pasha's castle by boat, located in the salt lagoon of Lake Butrint in the southern part of the country near the border with Greece. 
Explore nature's finest on horseback
Horse riding with an experienced guide – no matter whether you are an advanced rider or a beginner – will attract many of you. It is ideal for nature-lovers keen to live an environment-friendly and authentic experience. You will discover many spectacular, well-preserved sceneries, including lush countryside, green valleys, and gorgeous beaches surrounded by high mountains and rural life.