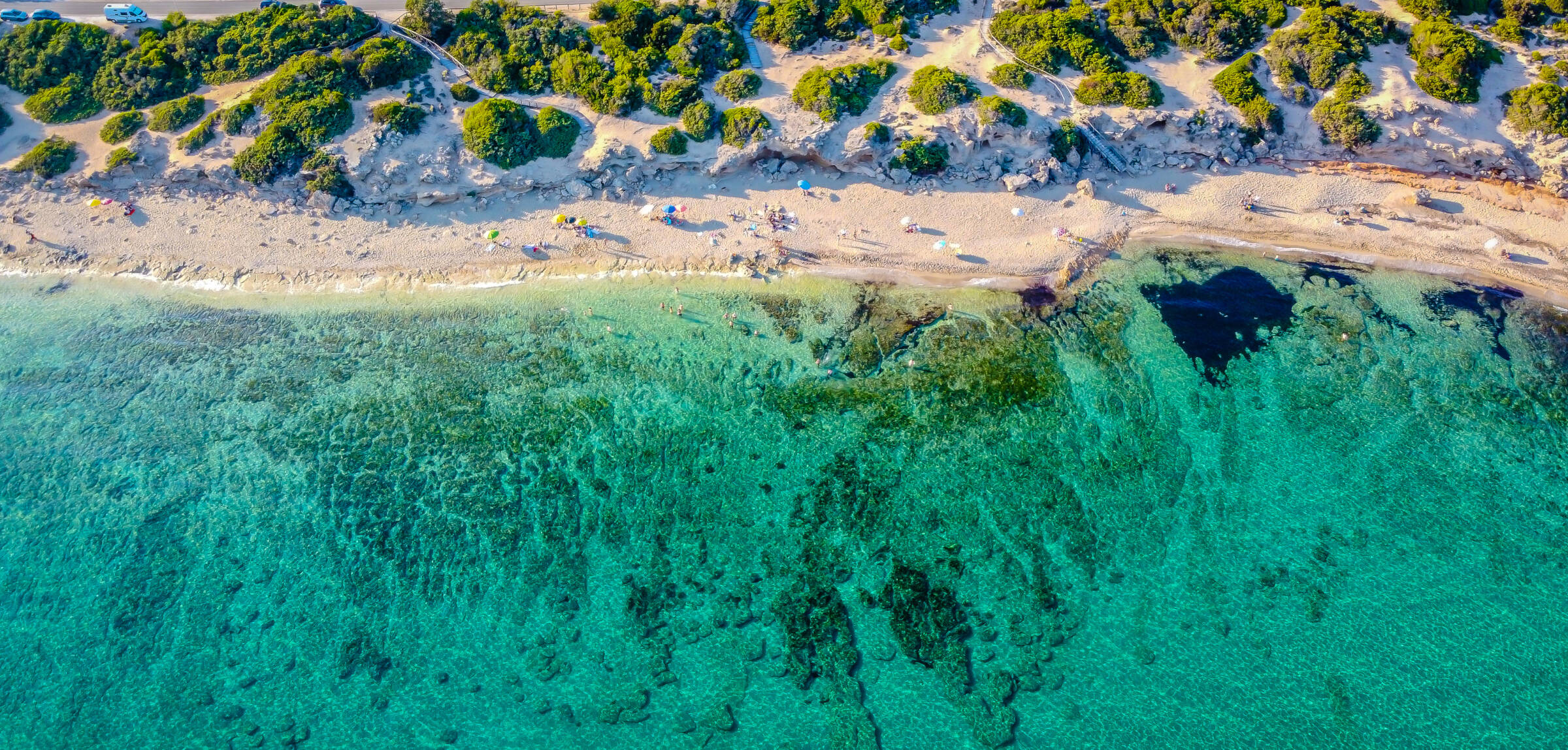 With approximately 900 km of coastline stretching along the Adriatic, Ionian and Tyrrhenian Seas, the sunny regions of Apulia and Basilicata are a paradise for summer holidays. Gorgeous beaches, warm sea, beautiful nature and rich heritage: families, friends and couples will find it all there !
An array of attractive seaside destinations
South Italy certainly has one of the most beautiful seasides in Europe. Everybody will love it, whether you are looking for relaxation and wellness, cultural or adventure holidays. 
The beautiful region of Puglia – the heel of the Italian boot – resembles a strip of land stretching into the Adriatic and Ionian Seas, while neighbouring Basilicata – the instep of the boot – is more mountainous and has a short coastline along the Mediterranean Sea that is one of its best-kept secrets. 
Discover unique natural gems and unspoilt places along these coastlines. Unwind and sunbathe on gorgeous sandy beaches lapped by warm crystal clear water or stay on hidden creeks all to yourself !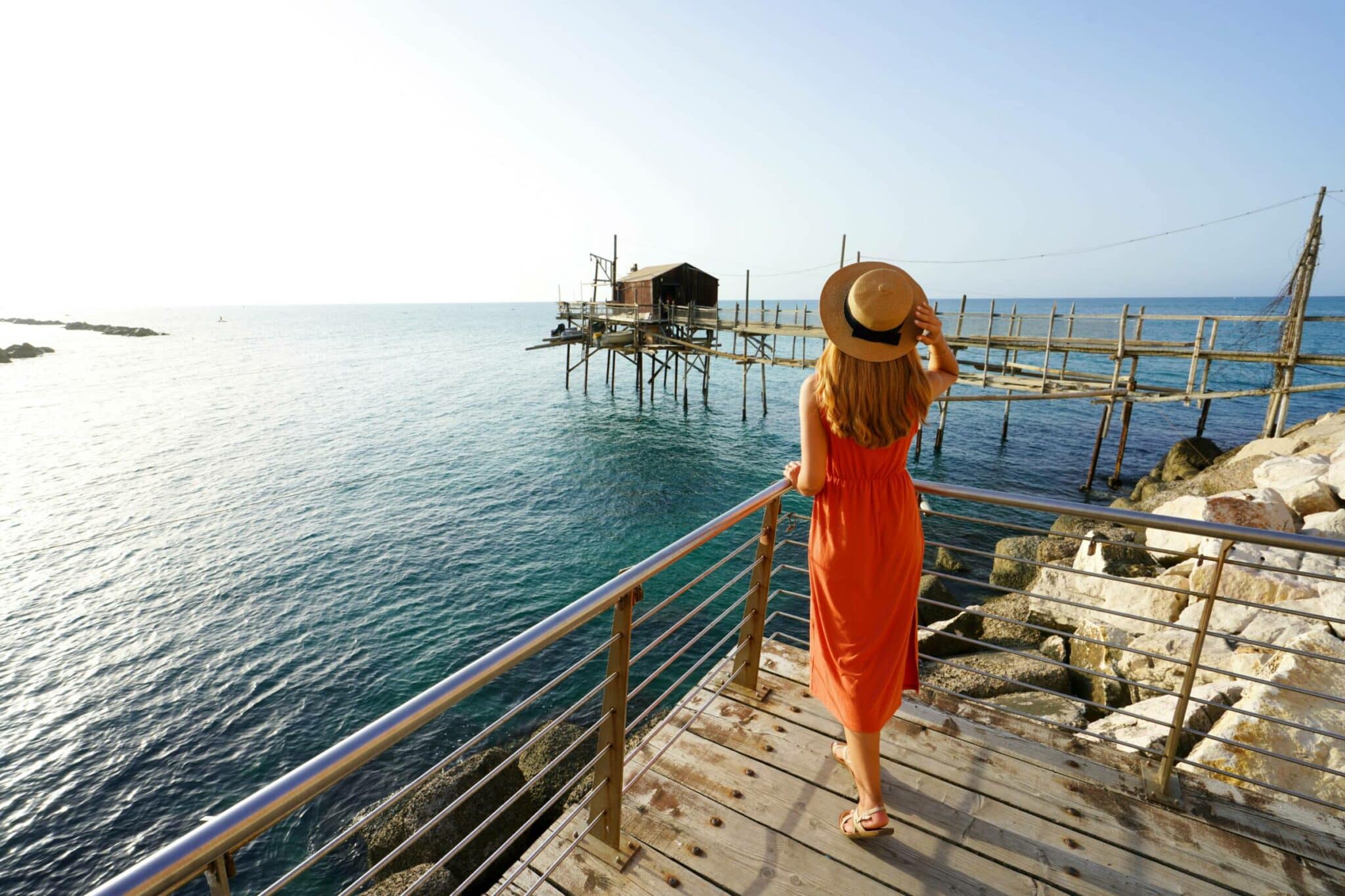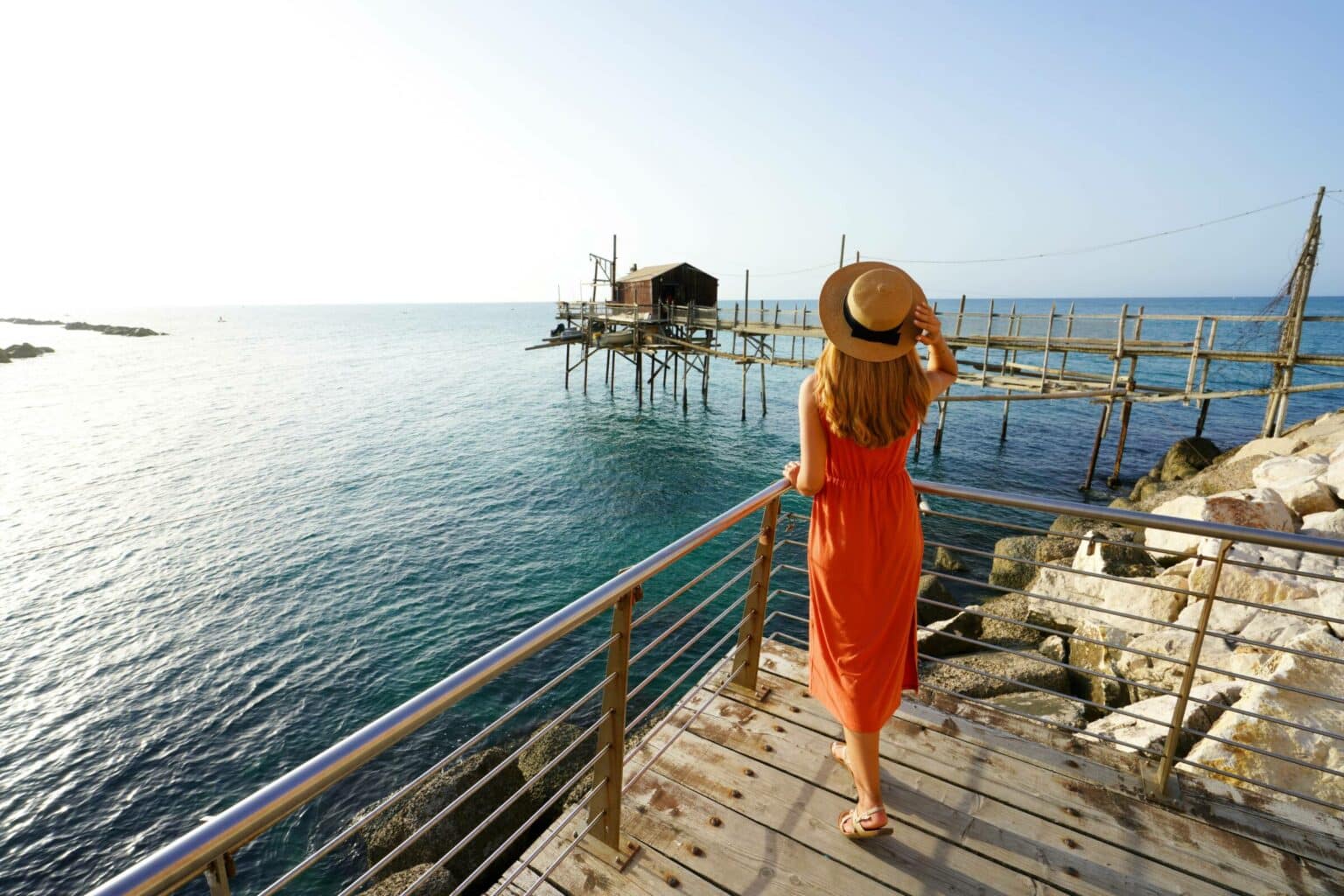 The Adriatic coast
From Gargano Promontory in the North to Santa Maria di Leuca at the tip of Italy's heel, Apulia's coast very diverse and breathtaking landscapes.
The Gargano Promontory, known as the spur of the Italian boot, is the perfect playground for nature and sea lovers. You will find lovely seaside resorts – such as Vieste and Peschici – and beaches alternating with a rugged coastline encompassing picturesque bays and sea caves. In this regard, do not miss the stunning Baia delle Zagare !
Puglia's coastline is home to several fascinating coastal towns, such as Polignano a Mare – known as the pearl of the Adriatic coast – Otranto, Monopoli, Trani and Barletta. Romanesque treasures of these charming towns will enchant art and history lovers.
At the same time, there are a lot of natural beauties to discover, including gorgeous sandy beaches and breathtaking cliffs plunging to the turquoise sea. You will also find spectacular sea caves like La Zinzulusa and natural pools formed from sea waters like Poetry Cave. Driving along the scenic coastal road in Eastern Salento is simply delightful.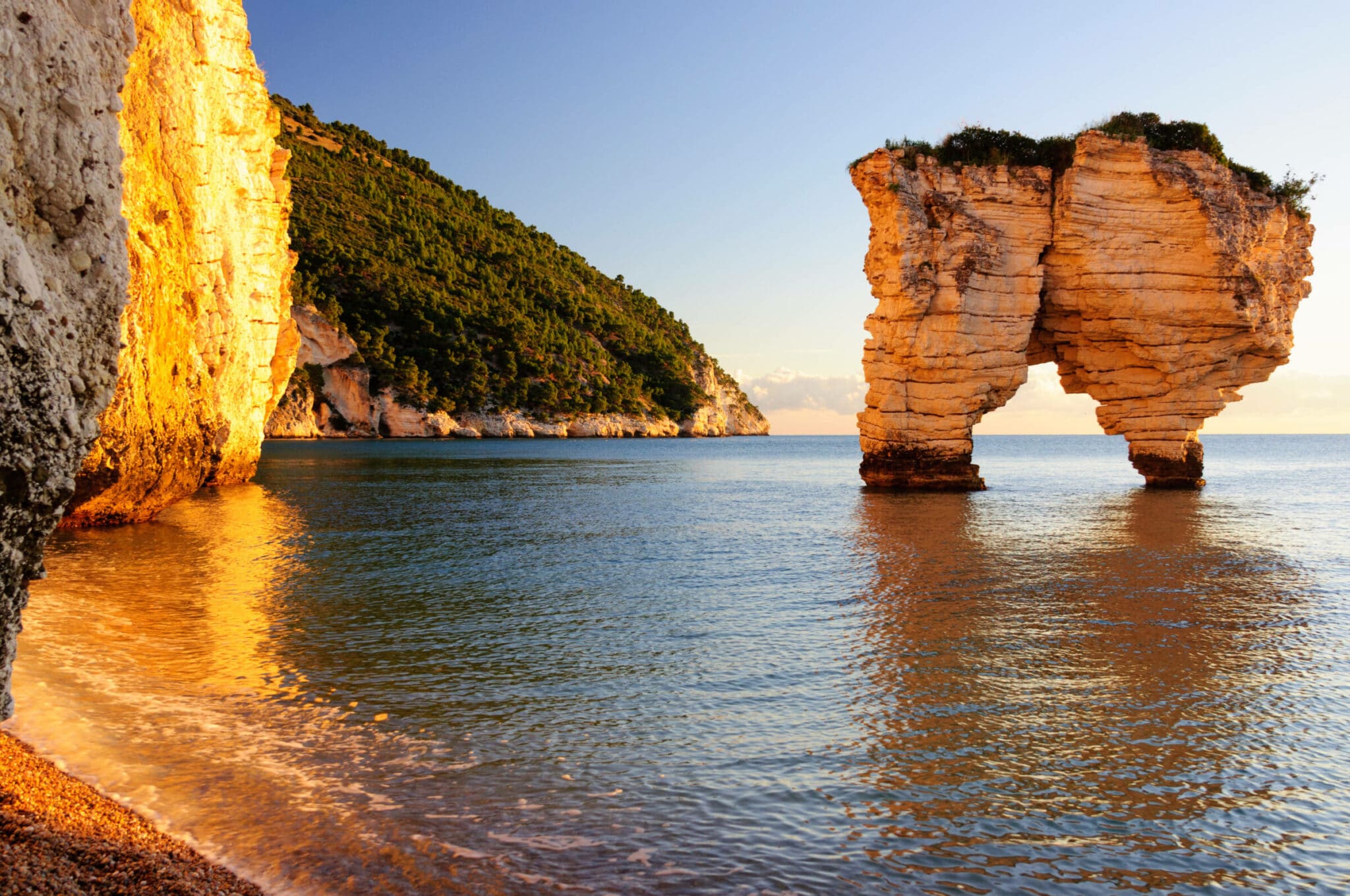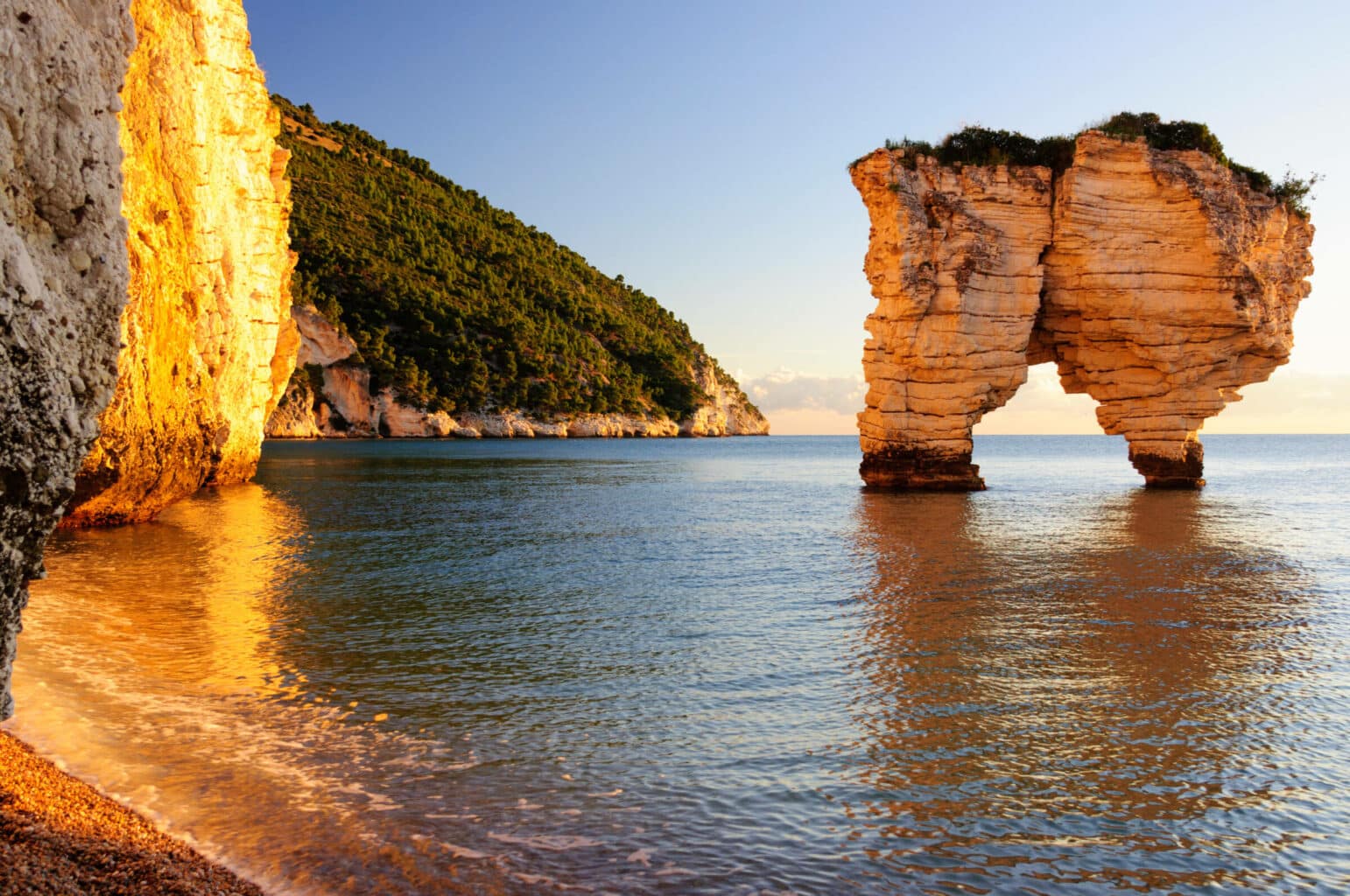 The Ionian coast
The Ionian coast will also appeal to all holidaymakers and families looking for peace and relaxation. It features many shallow sandy beaches and dunes surrounded by pine woods, eucalyptus trees, olive groves and orchards. It houses the 8km-long beach of Pescoluse, known as the Maldives of Salento. Similarly to the Adriatic coast, there are excellent spots for diving and snorkelling to explore the underwater bottoms.
The Western part of Salento is home to interesting seaside resorts, including most notably Gallipoli, which means "the pretty city". Additionally, explore fascinating archaeological sites such as the vestige of Metaponto dating to Ancient Greece and the MArTA in Taranto, one of the best museums in Italy and houses archaeological treasures.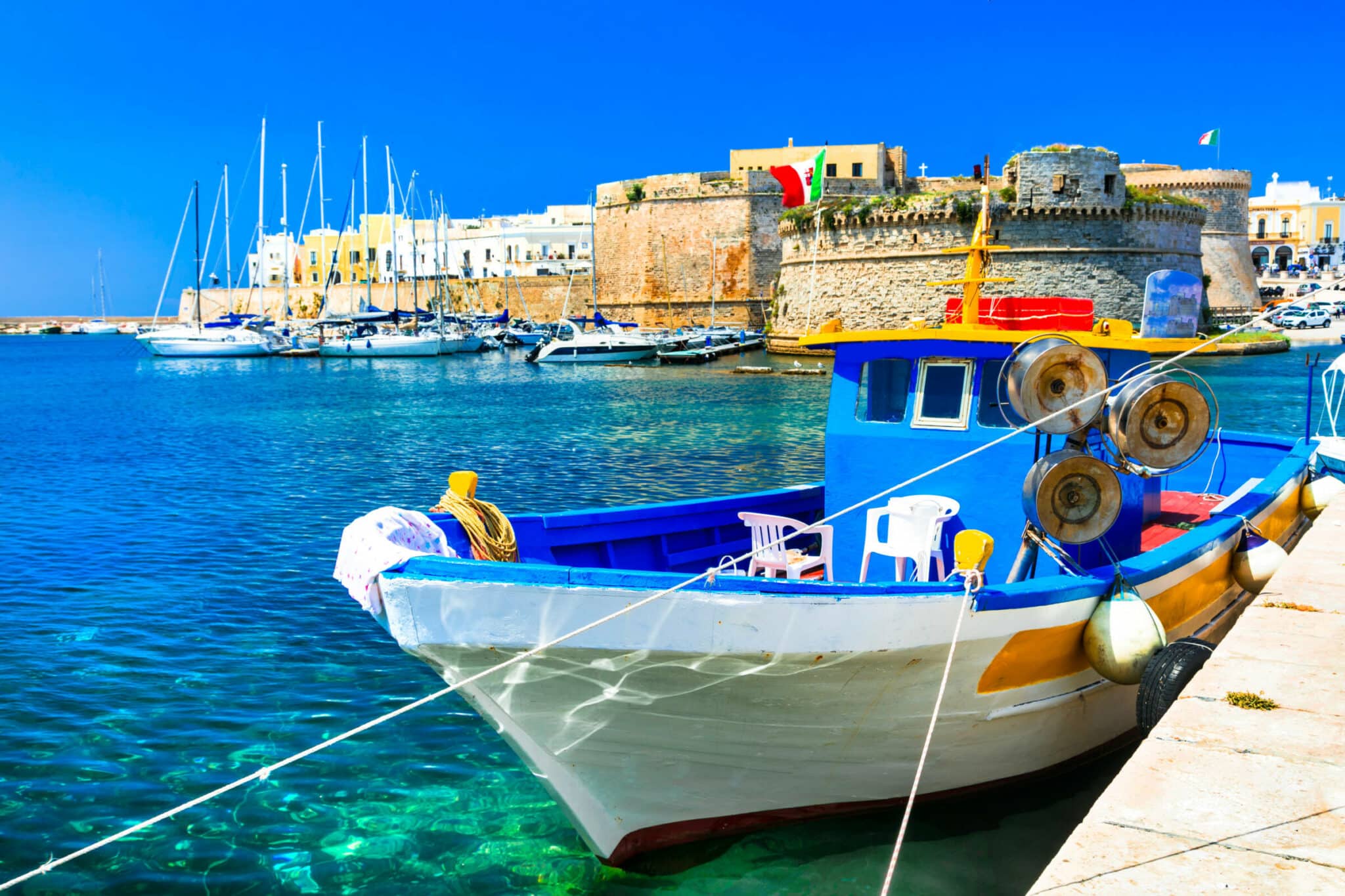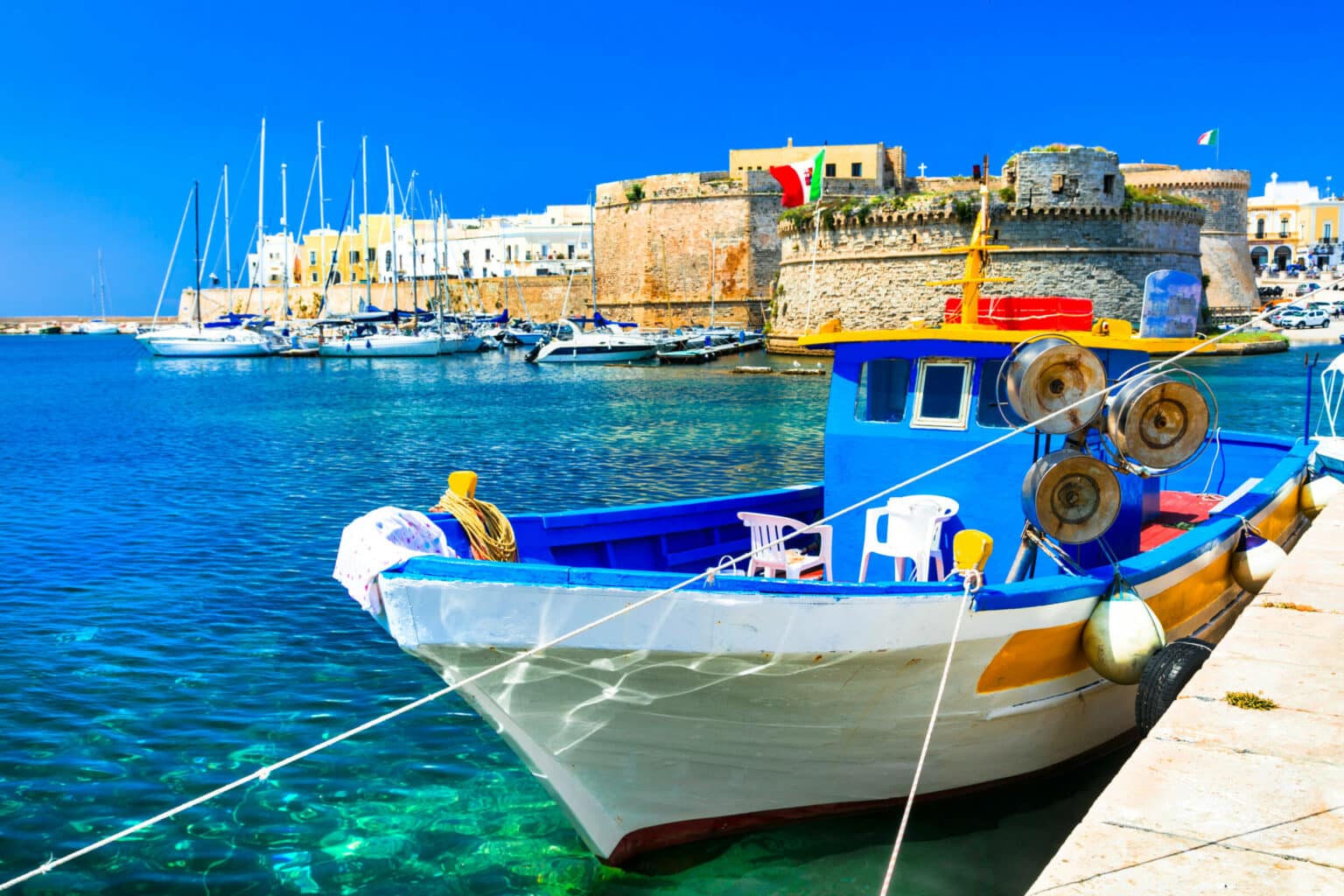 Basilicata's Thyreneran coast
Basilicata boasts a beautiful, short stretch of coastline offering spectacular sceneries and wild beauty. Treat yourselves to relaxing and peaceful holidays in Maratea, a charming seaside resort away from mass tourism. Stroll the narrow alleys of its picturesque old town. Drive along the Gulf of Policastro on a scenic coastal road to reach little beaches and coves with warm emerald-green water in spellbinding surroundings. At the same time, enjoy stunning views of the shores, hills and crumbling castles.
Each of these beaches has its own features to intrigue every traveller with its mysteries and beauty, from golden to black volcanic sand, to pebbles and vertical cliffs plunging to the sea.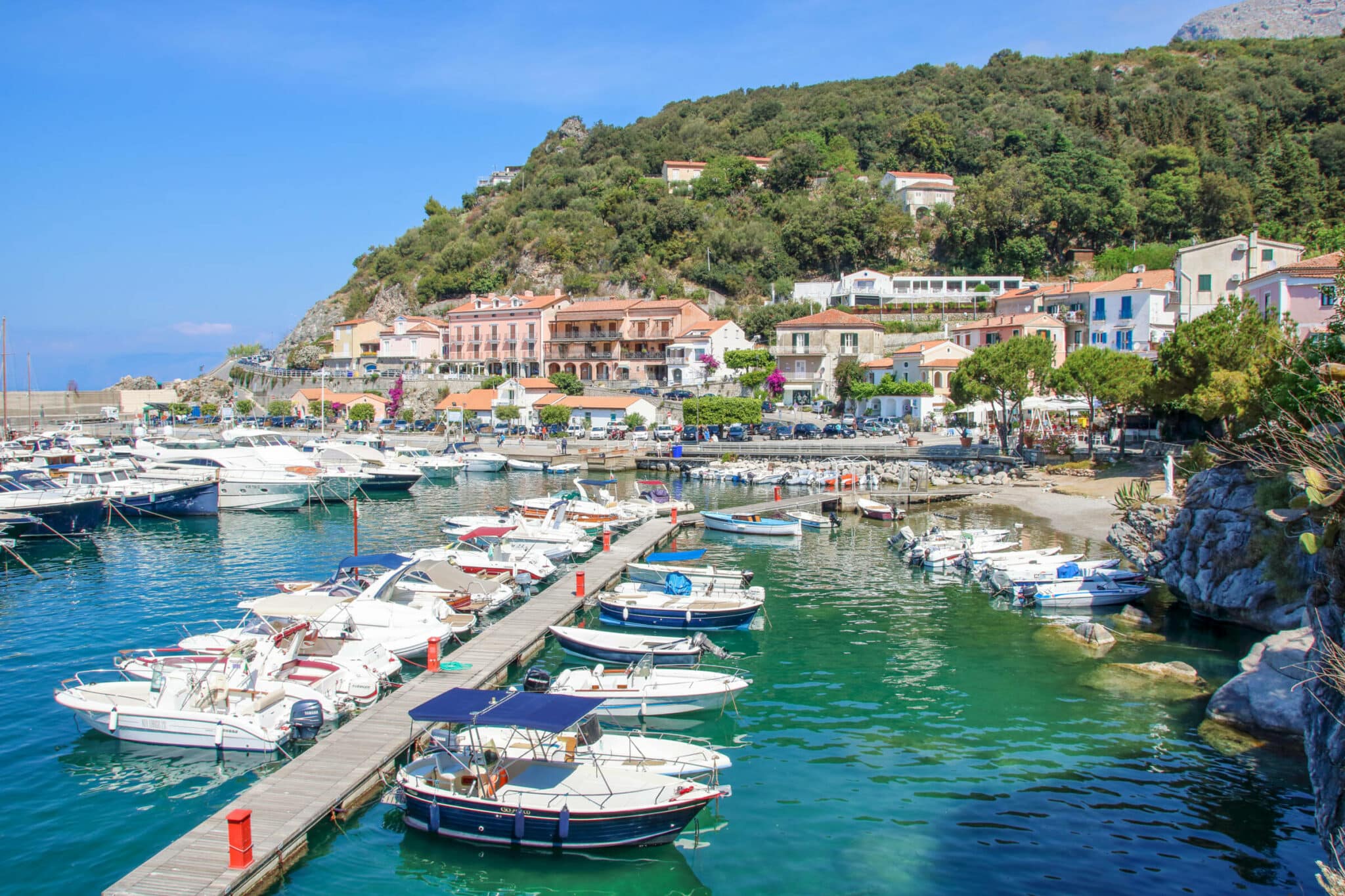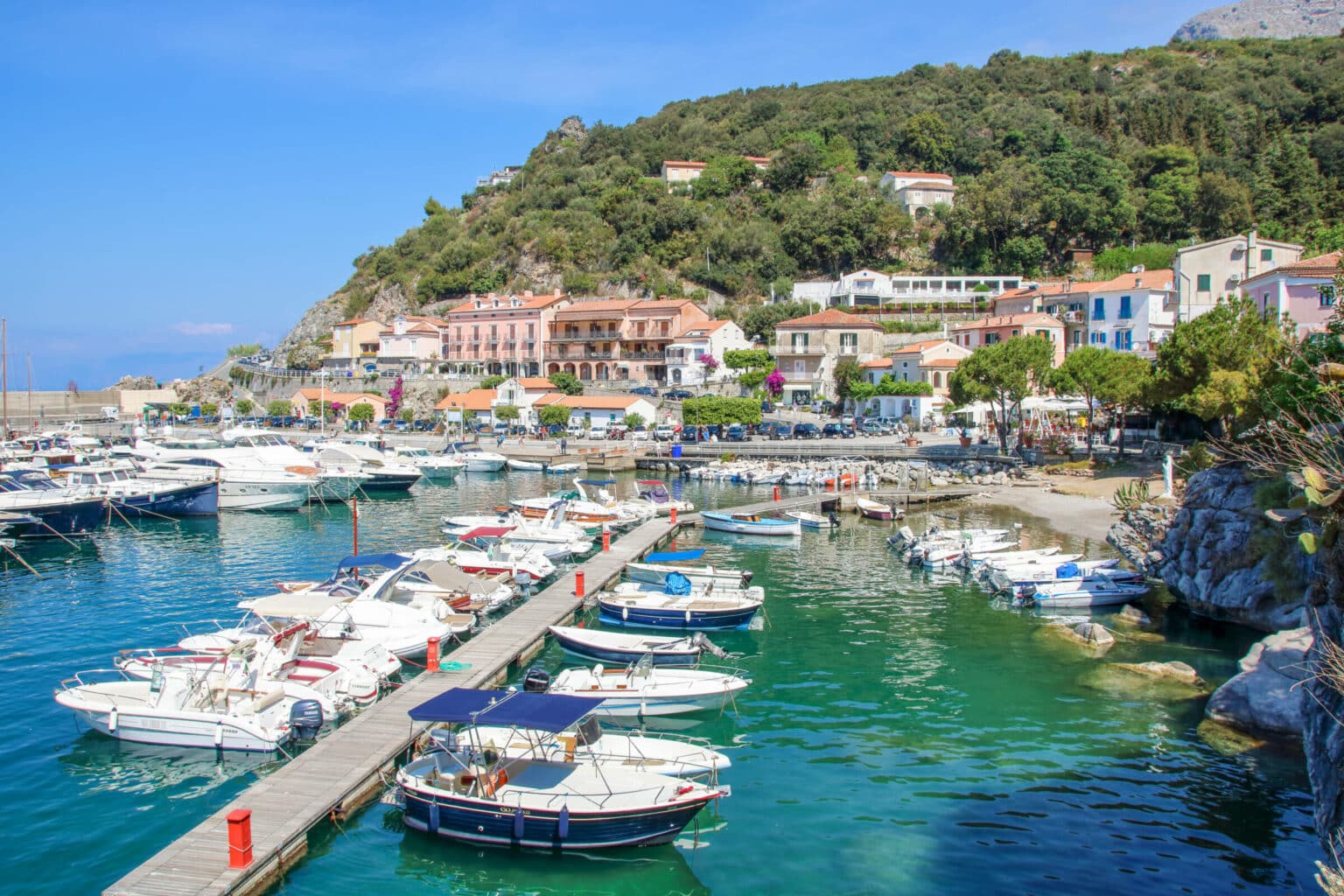 Sports and activities for all
South Italy's coast is also an excellent destination for sports enthusiasts. It offers plenty of thrilling activities, from sea kayaking and windsurfing to scuba diving and sailing. 
Dare to dive and discover Italy's underwater treasures, including shipwrecks and marine life, no matter your diving experience. Alternatively, explore sea caves by sea kayaking or sailboating for an unforgettable experience. Admire the coastline's natural beauty encompassing rocky shores, vertical cliffs, and stretches of beach, from a new perspective. 
Puglia and Basilicata are also idyllic for slow holidays on a bike. There are scenic cycling routes of different levels – from easy and flat to hillier and more strenuous – to explore the region's charms. Pedal on small roads along the coast and the countryside amidst olive groves and orchards without any traffic. Enjoy the beautiful landscapes surrounding you. 
Similarly, many walks and trails are offering fantastic views over Apulia's coast, featuring picturesque cliffs, sea caves and beaches lapped by turquoise waters. Likewise, horse riding in beautiful coastal areas will delight everyone, regardless of whether you are a beginner or an experienced rider.