Beach Holidays · Food & Wine · Outdoor Activities · Culture & Architecture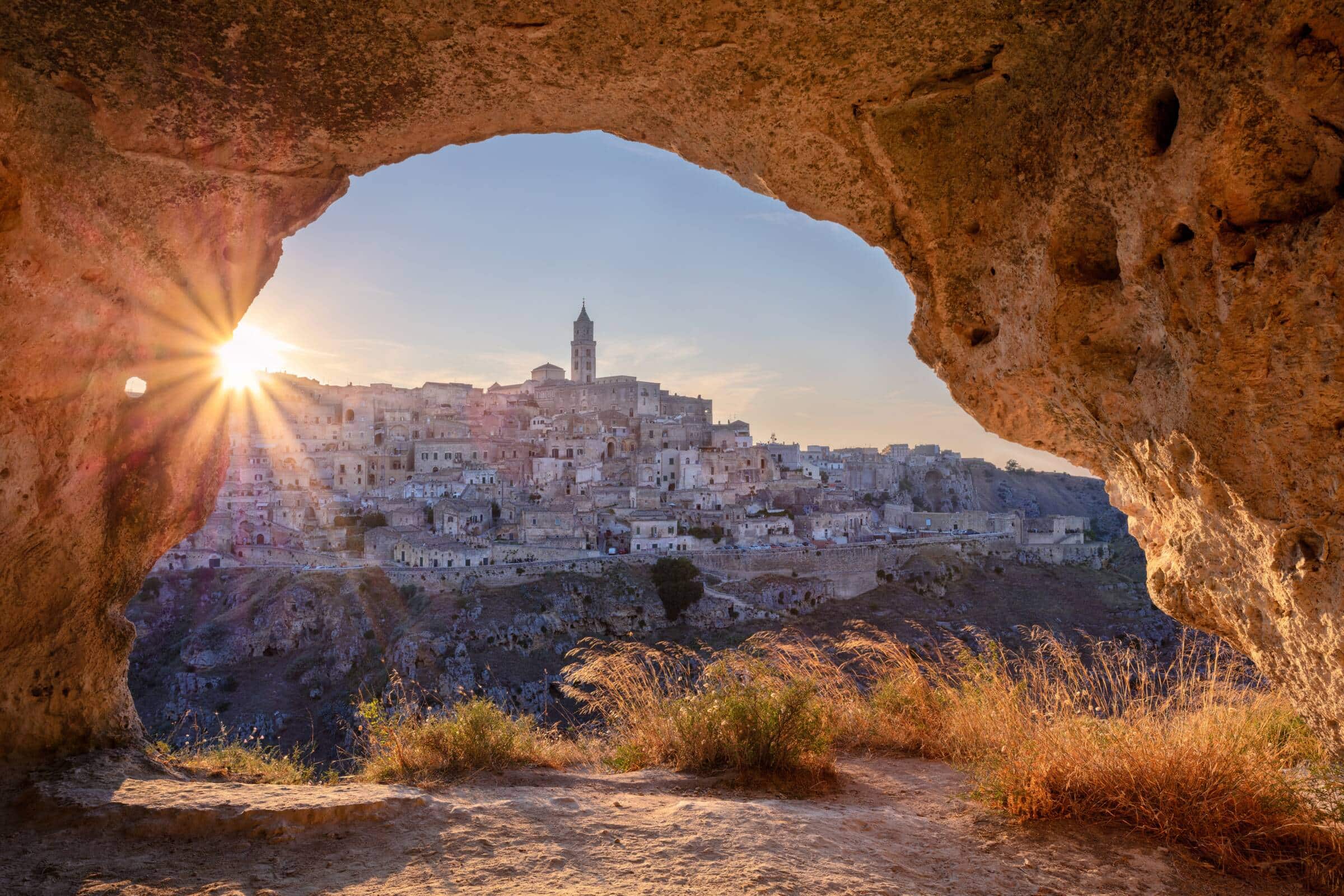 A couple decided to treat themselves to an exquisite romantic journey to South Italy to celebrate their 10th wedding anniversary.
The call
Anastasia called us on time – we had booked a time slot on the website – and asked us relevant questions about our specific needs and interests. Within half an hour, we built together an exclusive trip customised to our preferences.
We explained that we wanted an exquisite romantic journey to celebrate our 10th wedding anniversary. We had in mind a short 5-day trip at the beginning of September to avoid the high-season crowds. We both loved Italy, so this country was our natural choice.
Anastasia suggested we travel to the "heel of the Italian boot", Apulia, and the adjacent region of Basilicata. The idea was to visit Itria Valley and Matera. Even though we were interested in Italian culture, we still wanted our holidays to be relaxing with some beach and pool time, and of course, food and wine were an important part.
As my husband was into architecture and original buildings, Anastasia recommended staying in unique dwellings of the region, namely sassi and trulli, which turned into charming high-end hotels.
The reservation
Anatasia emailed us a detailed description of our tailor-made holidays and a quotation the following week. It included all the elements we discussed and agreed upon during our call. She also provided us with useful advice for purchasing our flight tickets.
As a result, we approved and signed the quotation electronically and paid a deposit. As soon as we booked our air tickets, we forwarded our flight details to Anastasia so that she could arrange a smooth car pick-up at the airport. We were looking forward to our romantic journey !
The preparations
Two weeks before departure, we received a comprehensive travel book setting out the complete itinerary by email. It also included many other things, such as travel advice and recommendations for restaurants and Apulian and Lucanian cuisine.
Thanks to a specific reference number sent by Velstana, it was also available online via a link and on a handy free app – that can even be used in offline mode – available for iOS and Android devices.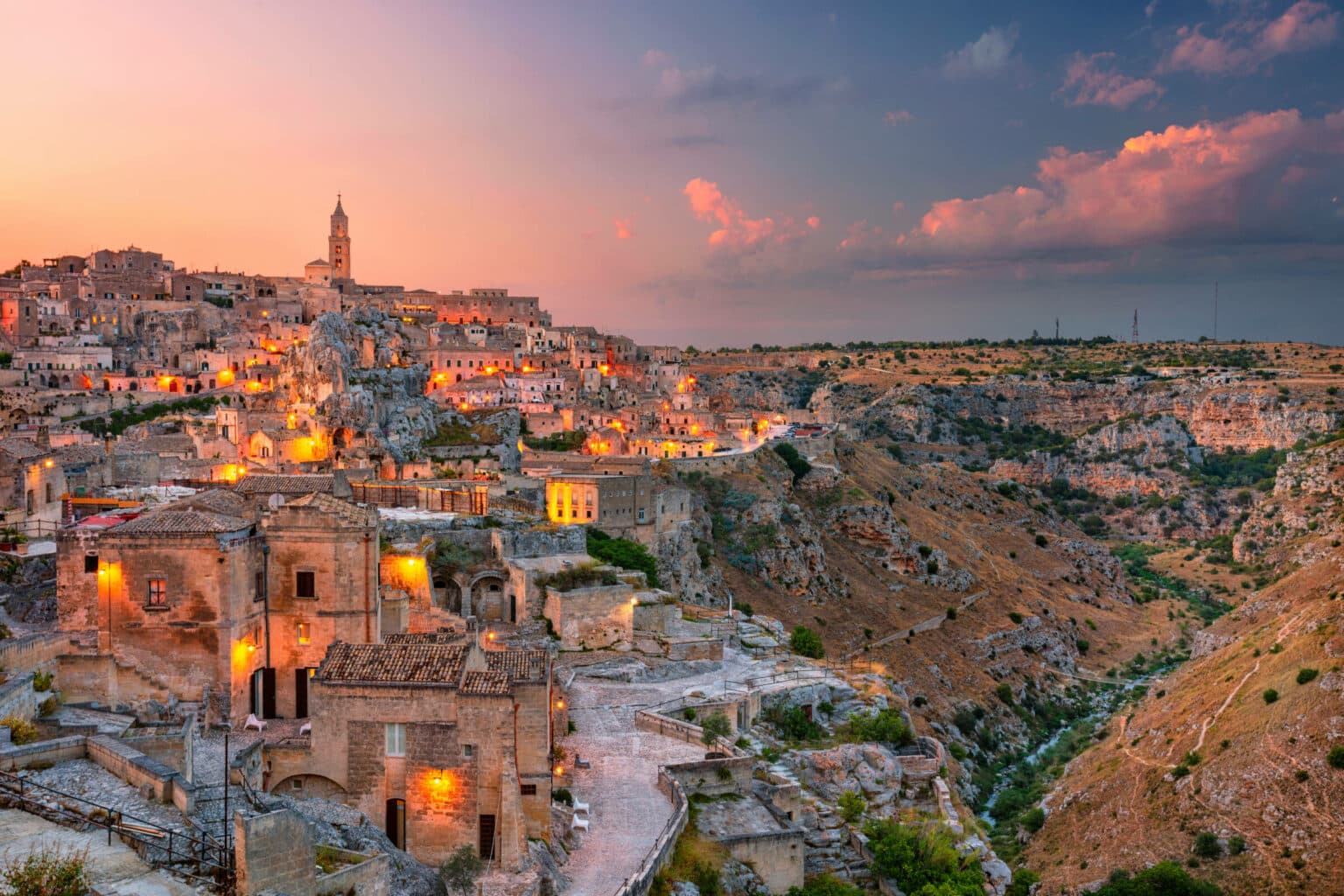 Trip details
Arrival in Matera
Upon arrival at Bari airport, we headed directly to the rental company desk to pick up the car that was booked for us by Velstana. It was a very smooth experience !  Afterwards, we went to the magnificent Matera. This city was like nowhere else, famous for its unique dwellings and churches carved directly into the rocks.  Our luxurious hotel was no exception: it was a peculiar combination of comfort, style and history.
In the evening, we enjoyed an elaborate dinner in the hotel's restaurant, which was also situated in a sasso. 
Read more
Hide
Hot-air-balloon and cave churches
We woke up very early to enjoy a once-in-a-lifetime experience: a flight in a hot-air balloon above the magical Matera. We will never forget that incredible view over the ravine and the city. Afterwards, we went for a short hike to Murgia Materana park, situated just next to Matera. From there, we enjoyed one last time an incredibly gorgeous view of the city – you can never get enough of it ! 
After a last stroll in the stone town and a delicious traditional lunch, we drove to a beautiful masseria located in Apulia, handpicked for us by Velstana. We had a flavoursome dinner in the hotel's restaurant. We were even able to watch the chef preparing our delicious dinner. Apulian cuisine was a delightful surprise!
Read more
Hide
Alberobello: the capital of trulli
We already had our first great trullo experience – a traditional dwelling – since our suite was situated in one. However, we explored the region further and saw other trulli.  On this day, we visited several wonderful towns of Itria Valley. We started with UNESCO-protected Alberobello before carrying on our adventure to Locorotondo and Martina Franca. In the afternoon we enjoyed the fantastic outdoor swimming pool and sunbathing zone of our masseria.
We found out that the hotel was located in a traditional farmhouse built in the 15th century and that all the products were locally produced! In addition, we had a nice wine tasting in our masseria. 
Read more
Hide
The white city of Ostuni
Our hotel was located just a few kilometres away from the famous città bianca – the white city of Ostuni. Strolling the narrow cobblestoned streets of this centuries-old town was delightful! We had a tasty lunch in one of the restaurants that we found in our handy Travel Book and then headed to the beach situated a short drive away from Ostuni.
Fine white sand, crystal clear warm water, and a postcard view – we felt like we had our second honeymoon!
Read more
Hide
Last day in the South
Helas, that was the last day of our unforgettable journey. After a hearty breakfast in our masseria, we drove to the pearl of Adriatic – Polignano a Mare. What a perfect final touch for our trip! 
We arrived at Bari airport in time to return the car seamlessly and check in for our return flight.  We will never forget this anniversary and look forward to discovering other destinations together with Velstana.
Read more
Hide
Pricing and services for this journey: €1,275 per person
Included:
Car rental for 5 days, including third-party liability insurance and standard coverage in case of damages and theft (CDW and TP)

 

3 nights (breakfast included) in a junior suite located in a 4* trullo-style B&B and 1 night (breakfast included) in a standard double room in a 4* palace hotel

 

Hot air

balloon

flight

Wine

tasting

Travel Book accessible anywhere, anytime, including a one-of-a-kind itinerary 

 
Excluded:
Flight tickets

Car fuel and security deposit for the car rental

Additional car coverage (on request)

Lunch and

dinner

Travel

insurance
The abovementioned sample prices are for guidance only and are not binding. The total cost of your holiday will depend on a number of factors, including time of year of travel and choice of accommodation and transport. The actual cost of your holiday is as set out in the Booking Confirmation.