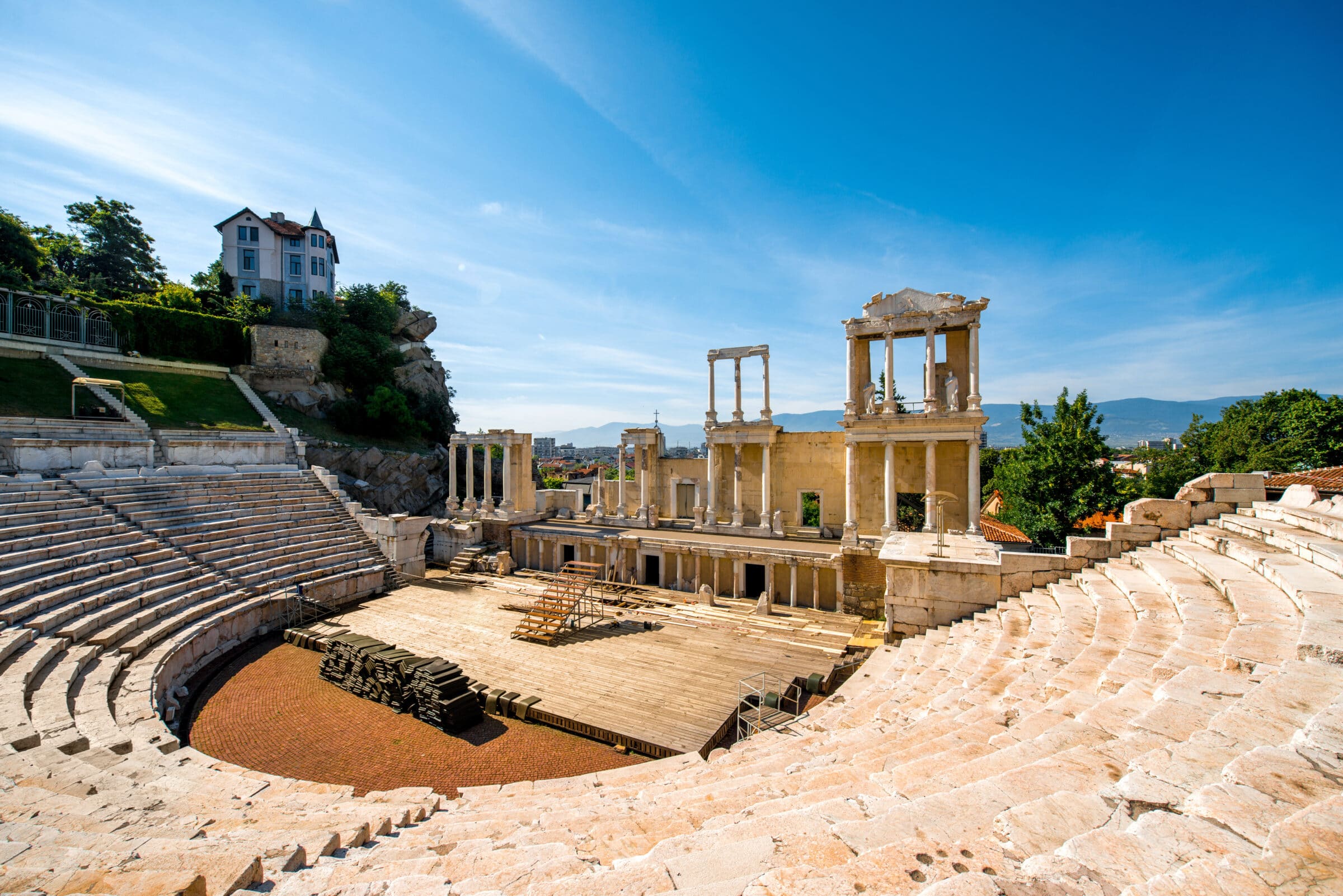 Bulgaria is one of the oldest countries in Europe. Its fascinating culture blends the past and the present to create an unforgettable travel experience.
Dare to travel back in time !
Roman amphitheatres, Ottoman mosques, orthodox churches and monasteries, Thracian tombs, communist heritage: we can bet you do not have any clue what all these things have in common. And yet, the answer is easy: you can find them all in Bulgaria !
As a Member State of the European Union, situated on the Balkan Peninsula, Bulgaria is so close… yet, so far and unfamiliar for Western travellers ! You are unlikely to think of Bulgaria when you plan a road trip to explore authentic culture and traditions. However, this country will amaze even experienced travellers.
Bulgaria is a fascinating cultural blend, as it was invaded and conquered for several centuries by Romans, Ottomans, and Persians: each of those people seeking to repress local culture. The Bulgarians, however, managed to preserve their language and identity while learning from their invaders.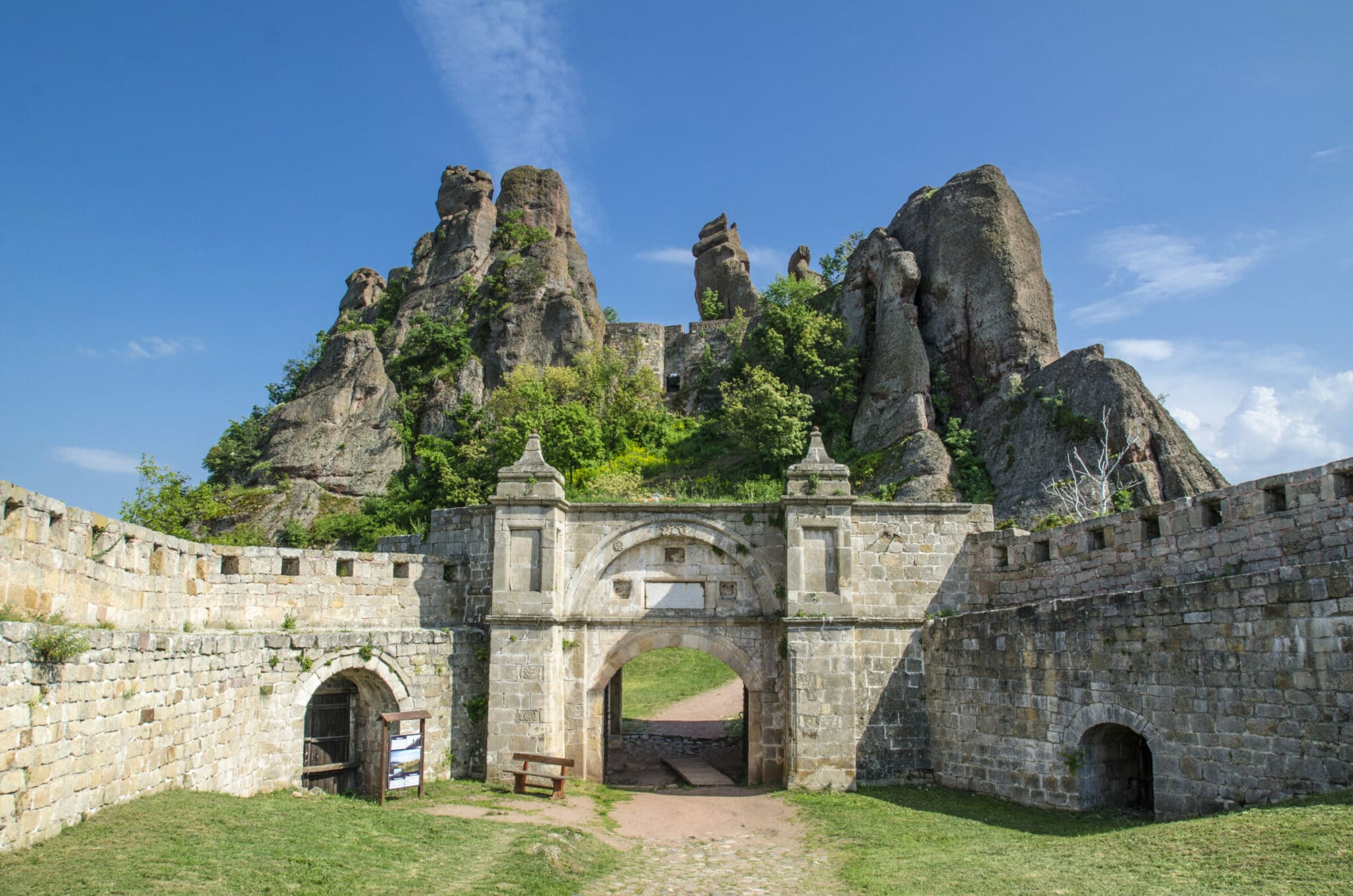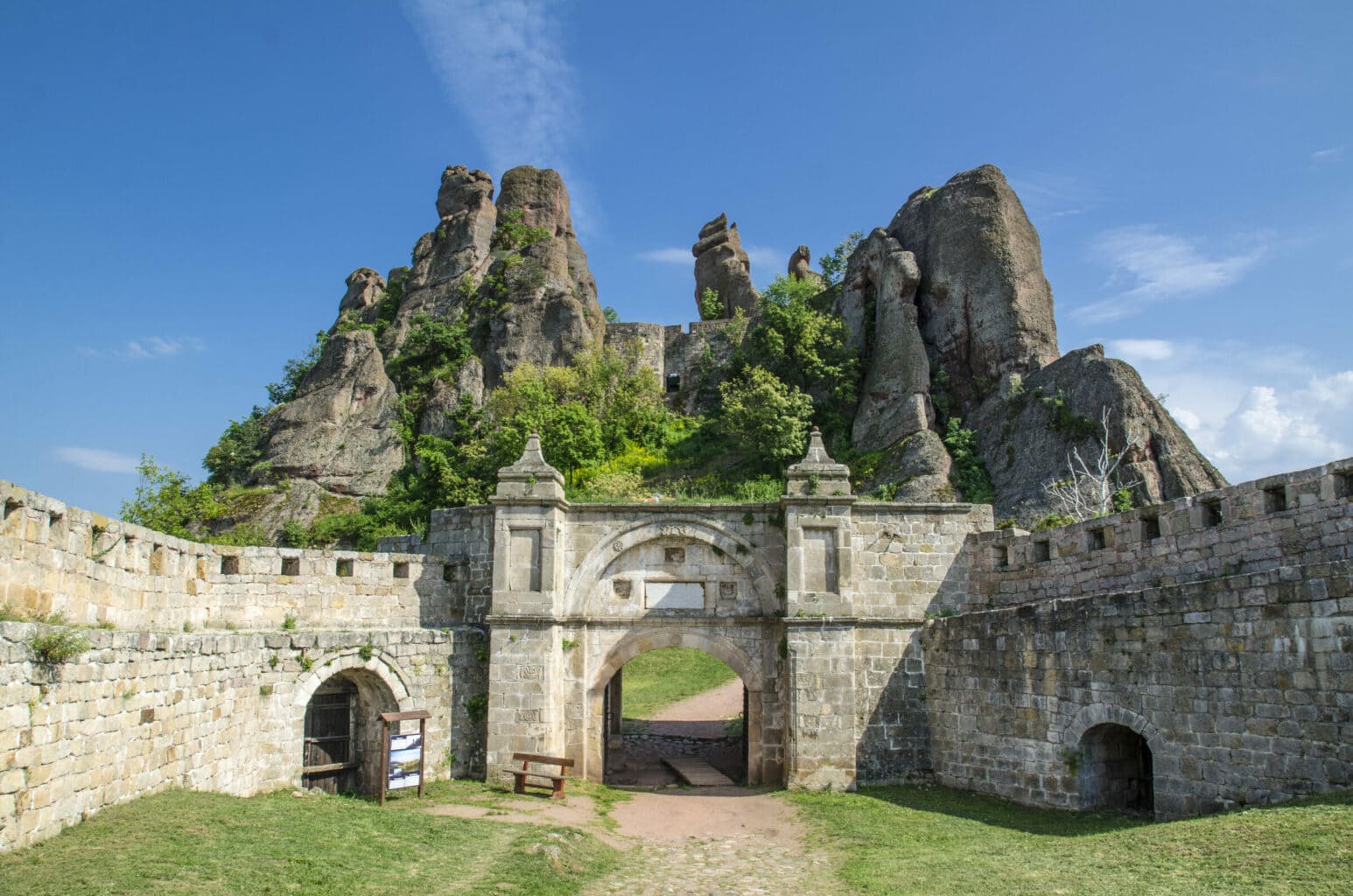 The three pearls of the Bulgarian crown
Sofia : the official capital
Sofia does not open its heart easily to any random tourist, but it will unfold, step by step, all its charm for those who are ready to dig deeper. Different peoples inhabited the place for several centuries, thus leaving unique traces. Wandering around the city, you will run into numerous curiosities, sometimes in completely unpredictable places. Roman ruins at a metro station exit, a magnificent little church encircled by tremendous buildings erected during the communist era, or a tree transformed into… a tower bell! Sofia will definitely surprise you.
Plovdiv : the cultural capital
Plovdiv is claimed to be the oldest city in Europe. The old town of Plovdiv is famed for its picturesque winding cobbled streets and beautiful houses from the Ottoman era. The city is lively and changing permanently, looking not only forward… but also backward by searching hidden traces of the past ! The second half of the 20th century changed Plovdiv's face drastically, excavations revealing a huge and well-preserved Roman forum beneath the main commercial street. And only a decade before, a Roman amphitheatre was discovered in the heart of the old town !
Veliko Tarnovo : the medieval capital
The city of the tsars – or the 'better capital' as the locals call it – looks completely different from the two aforementioned capitals. This city is a time machine ! Its charming cobbled streets and fortified walls preserve a romantic veil and will hardly leave you indifferent. And for history-lovers, this place is a Mecca with its impressive architecture, castles, churches, museums, and other historical sites.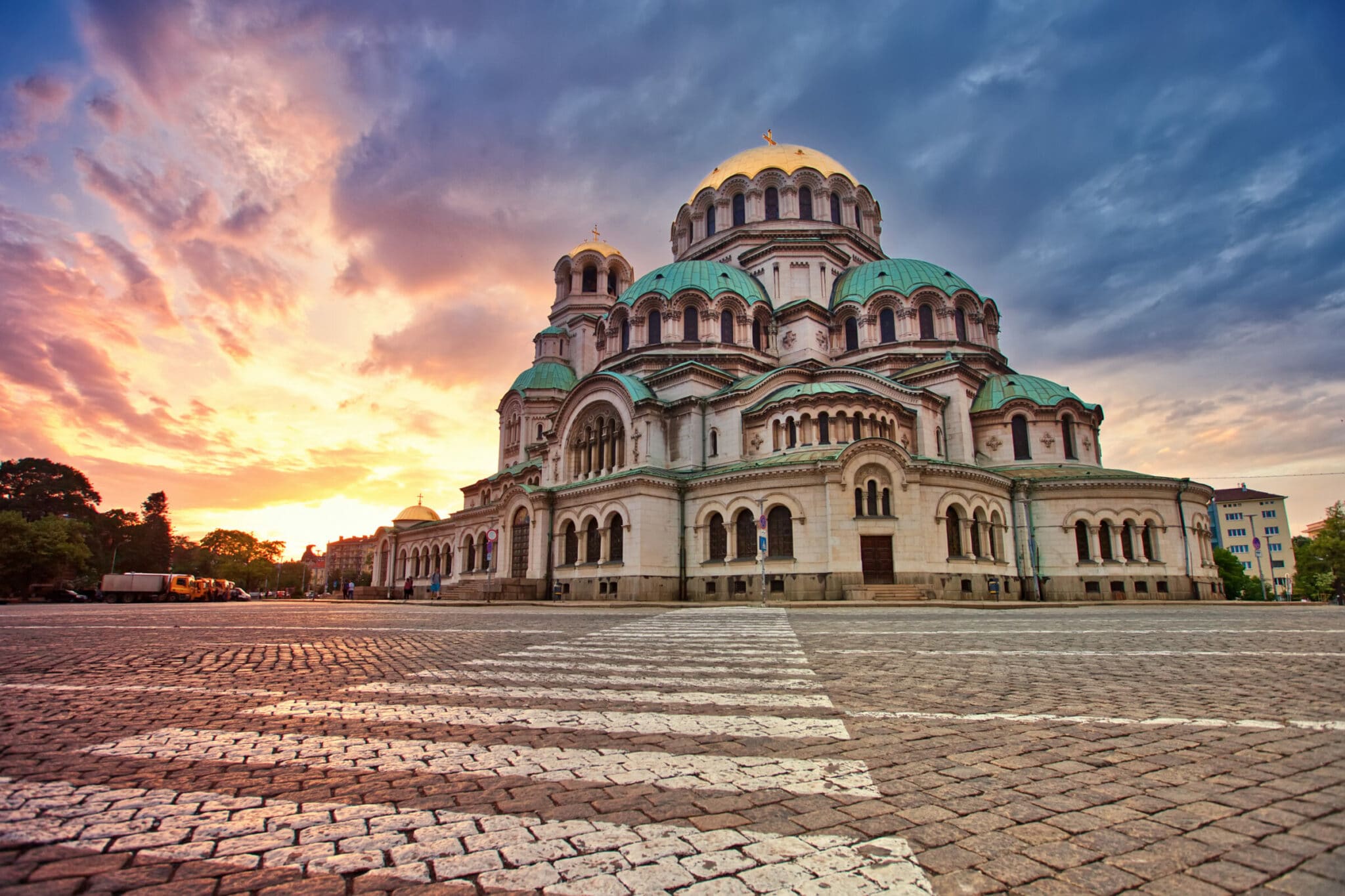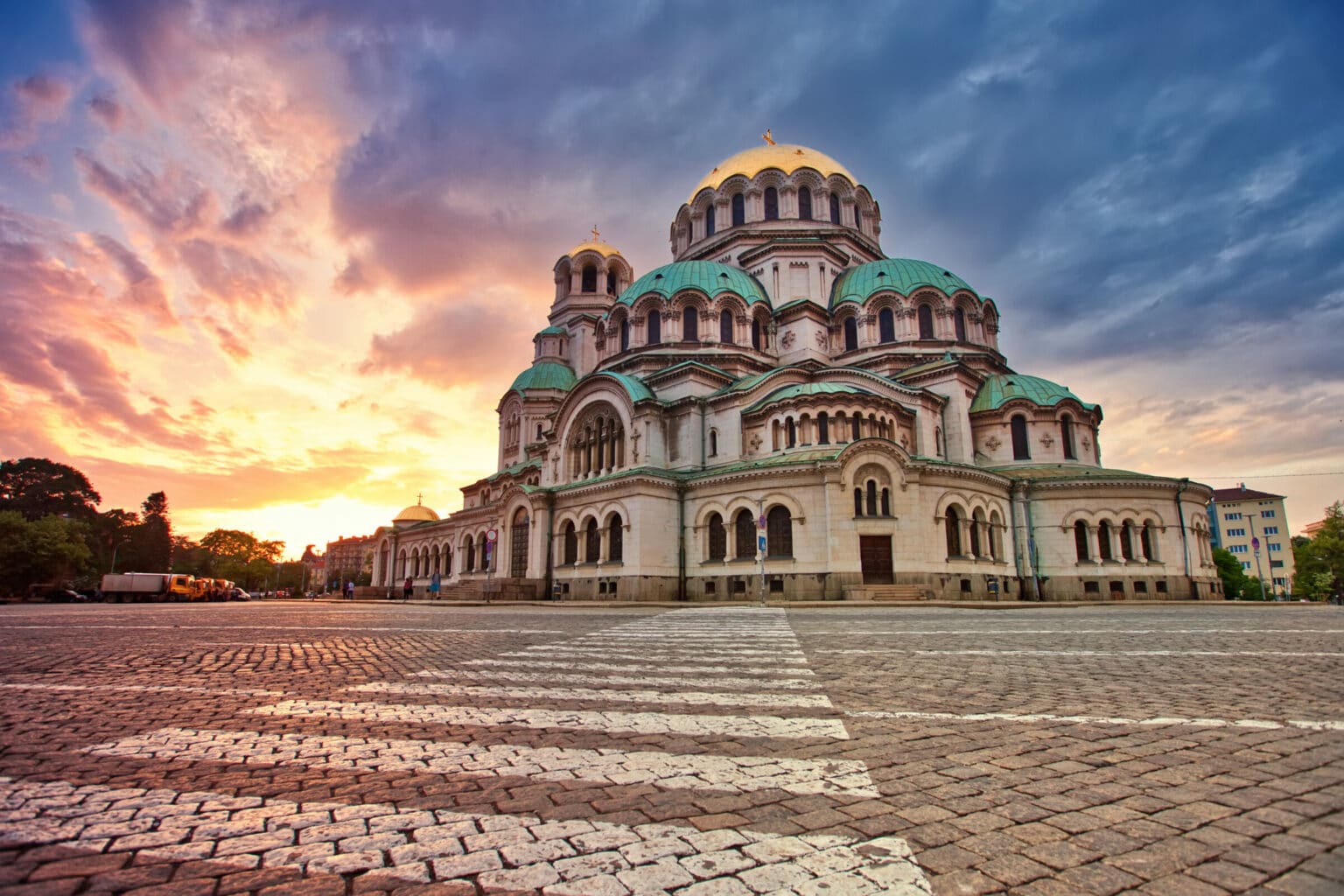 Enchanting orthodox churches and monasteries
An unforgettable night… in a monastery
A cultural visit to Bulgaria would not be complete without its spiritual centres, namely Orthodox monasteries and churches. The largest and most famous is the millenium-old Rila Monastery, inscribed on the UNESCO World Heritage List. In medieval times, the monastery was an important hub that influenced the whole Eastern Orthodox world. Under Ottoman rule, Rila's activity contributed significantly to developing Christian nations' culture and art. Lost in the mountains with its unique frescoes and architecture, it is a masterpiece of the Bulgarian people. The most curious visitors will even be willing to stay overnight at the monastery.
And so much more yet to explore
There are many other monasteries in Bulgaria – glittering with icons and colourful frescoes – that are worth visiting, including Bachkovo monastery, Troyan monastery, and Rozhen monastery, notwithstanding the other UNESCO-protected site, Boyana church, just a few kilometres away from Sofia.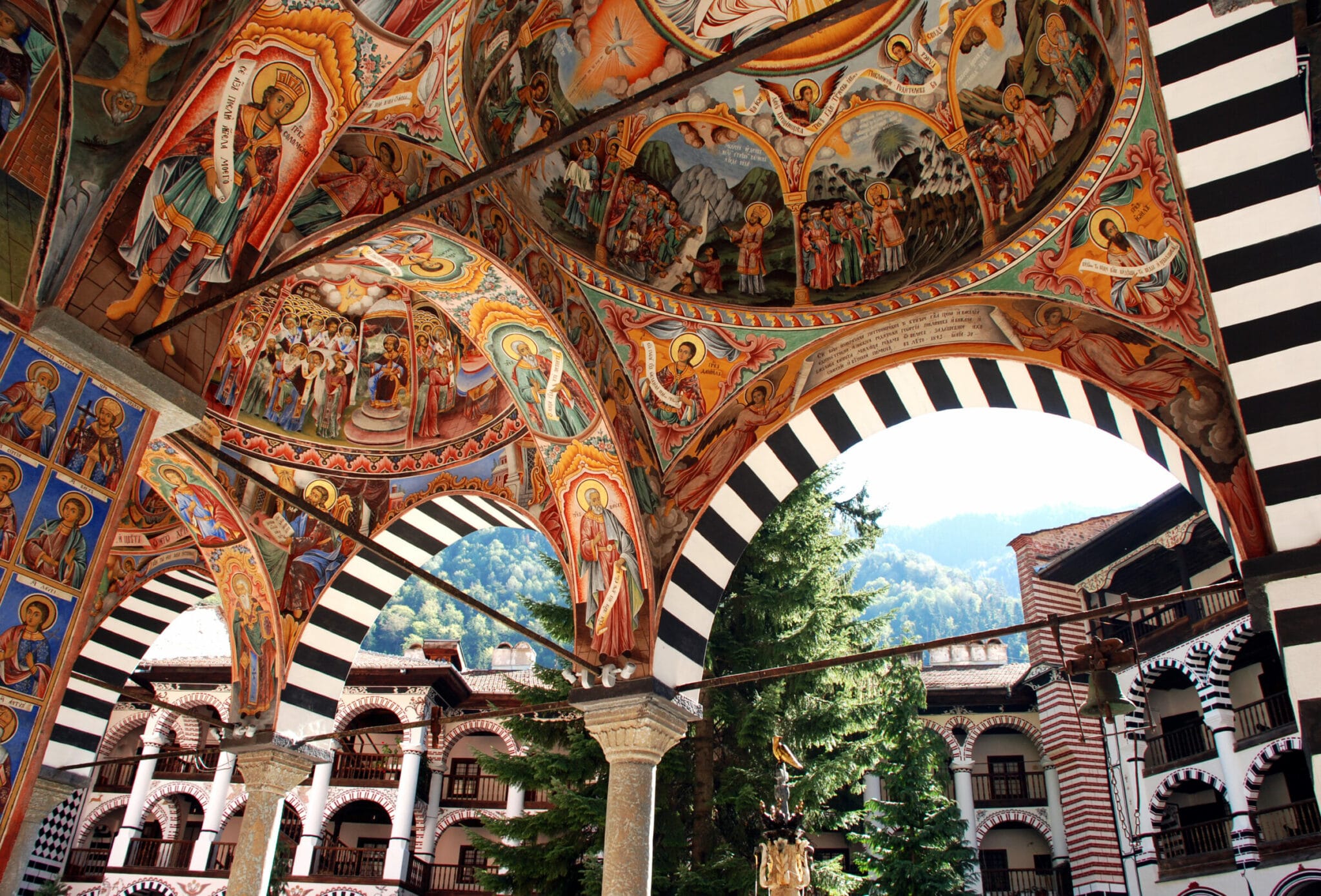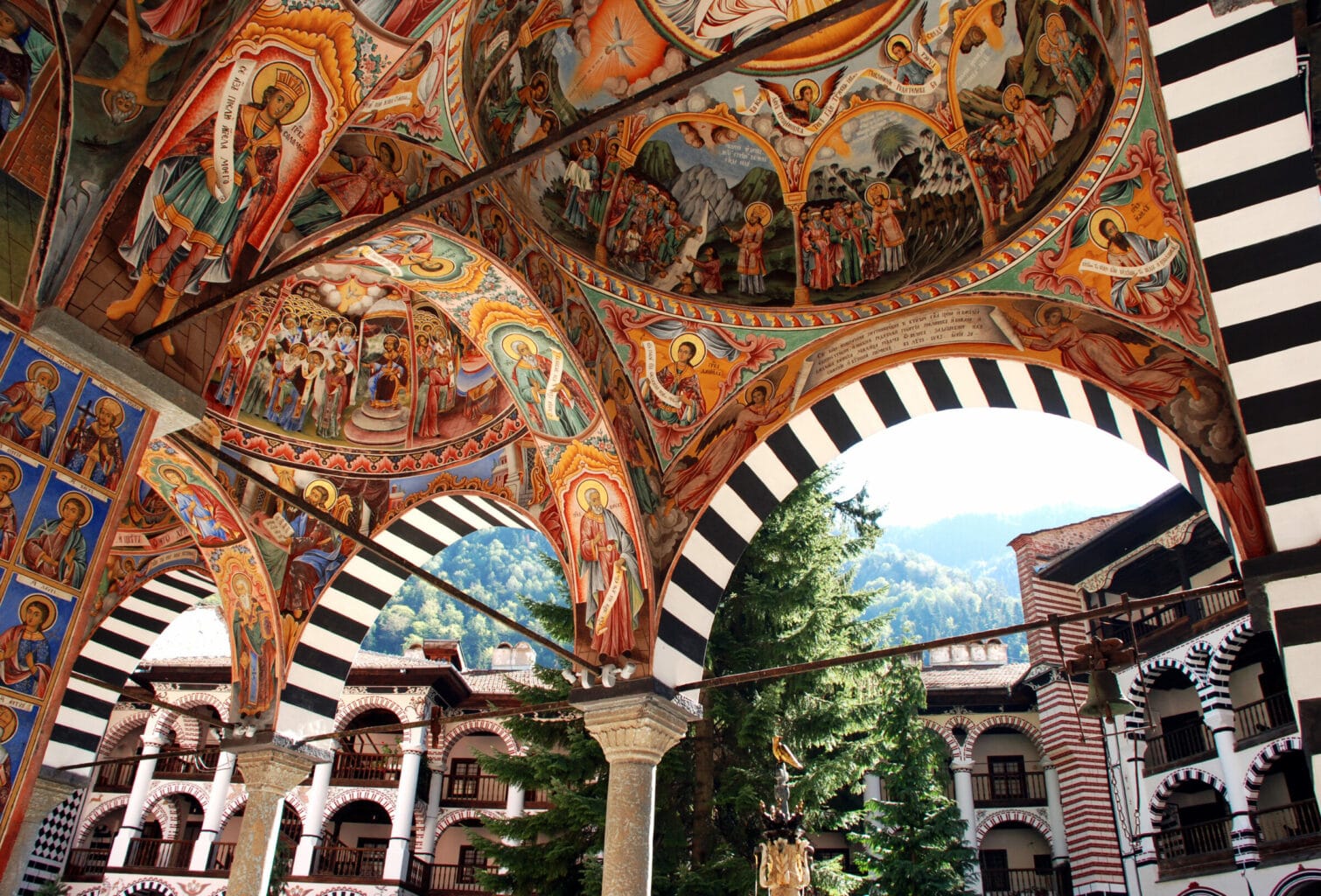 UNESCO World Heritage sites
You will read the word "UNESCO" more than once on your way across Bulgaria. Besides the aforementioned Rila Monastery and Boyana church, there are seven other listed sites, each of them being worth a visit.
The pearl of the Black Sea, the beautiful town of Nessebar, is one of them. Once you enter the narrow gate of the ancient fortress, you will find yourself in a maze of narrow cobbled streets holding memories of thousands of years of civilisation. This Black Sea hub was a crossroad of cultures.
To travel even further in time, visit the Thracian tombs of Kazanlak and Sveshtari, both extremely rare and well-preserved examples of sepulchral architecture.
Lost-in-time villages
Imagine yourself in a fairy tale place where time has no power. Wander along narrow streets. Breathe in the fresh mountain air. The smell of freshly baked pancakes with homemade jam or honey will certainly make your mouth water.
Take a seat on the terrace of a cosy cafe that has been here seemingly forever. Meet with its wise old owner who knows all the village secrets and is keen on sharing them with you.
It is not a dream ; you can live these unique moments in Bulgarian picturesque villages scattered across the country. There is no hustle and bustle here, just centuries-old history awaiting you in every house and cobblestoned street. To name a few, Koprivshtitsa, Zheravna, and Melnik are all little treasures that you will fall in love with.