What makes Apulia special ?
Everyone has been or at least heard of Rome, Venice, Tuscany and Sicily. These are very popular tourist destinations in Italy, but as a result, they usually get crowded all year long. Nestled in the heel of the Italian boot, Apulia has remained far lesser-known for many foreigners while it has been a cherished summer destination for Italians longing for sun and beaches.
Although tourism has grown in this beautiful region in recent years, you will still find far fewer visitors here than in other parts of Italy, for your pleasure !
Apulia, or Puglia, offers the perfect combination of unique cultural and architectural heritage, spectacular coastline and dreamy beaches, stunning nature and outdoor adventures, and delicious cuisine. As a result, this region will appeal to families, friends and couples alike all year long.
Against this backdrop, are you ready for unforgettable holidays in South Italy ?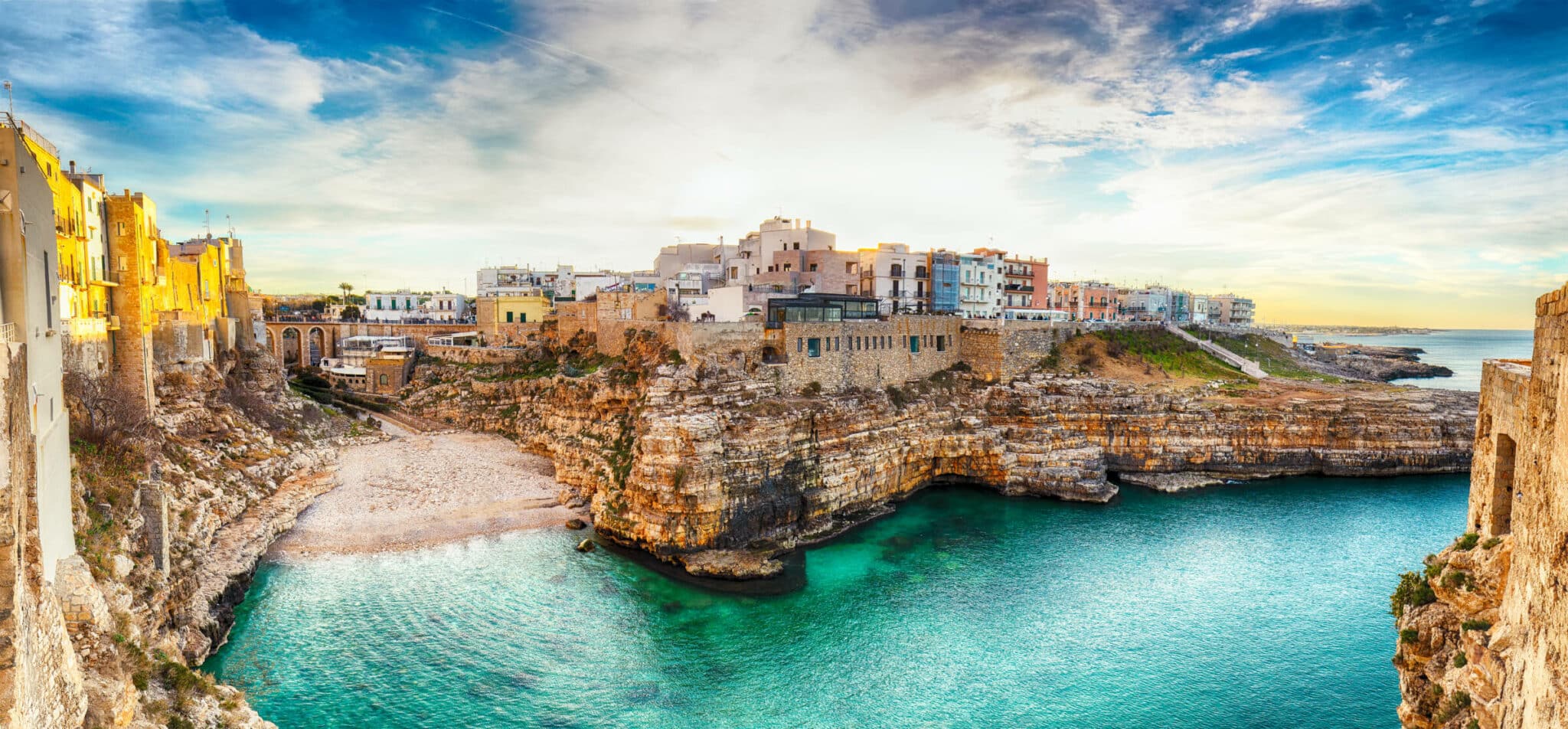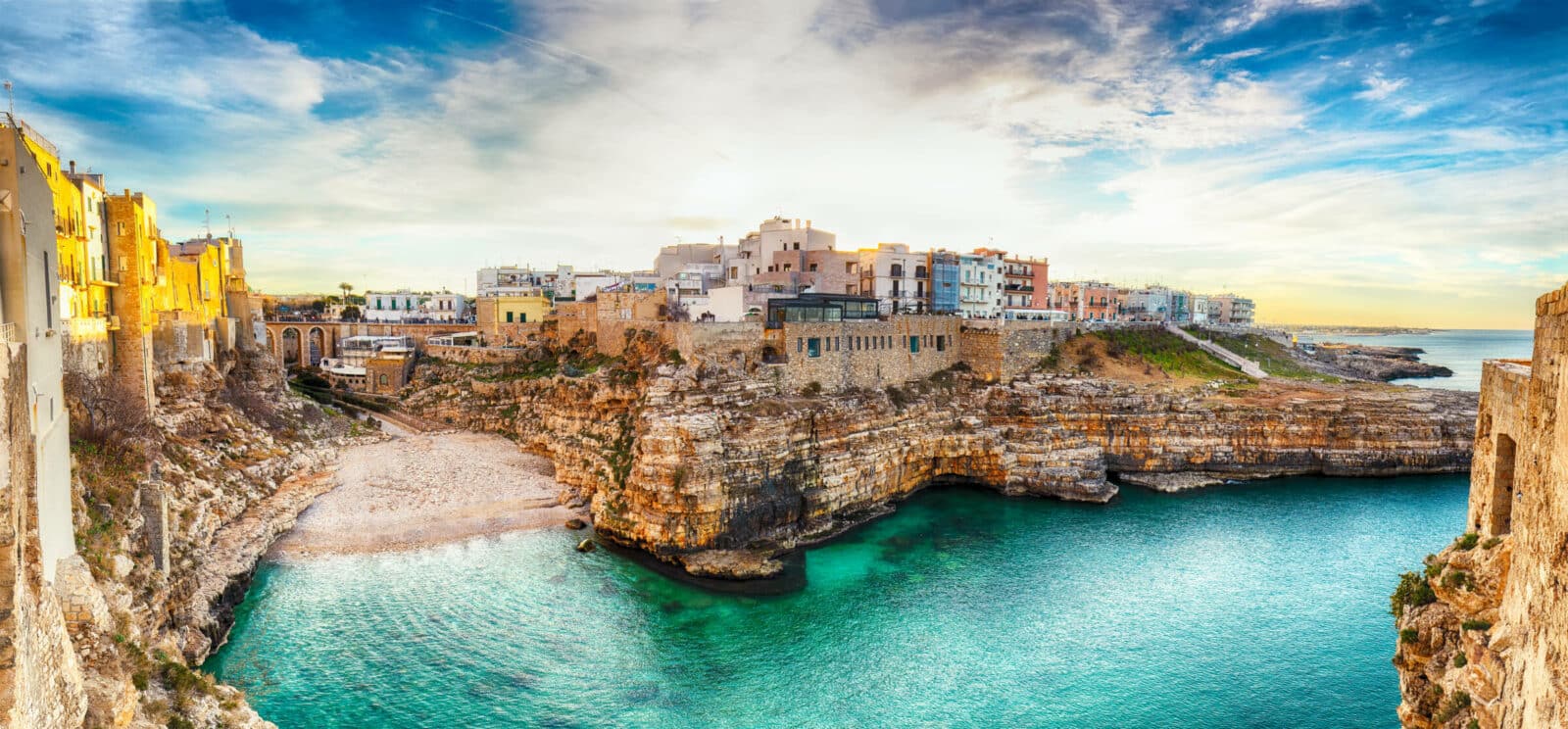 A spectacular coastline that will delight all holidaymakers
Apulia runs over 800 km of coastline, the longest stretch of the seaside of all Italian regions. It boasts plenty of sunshine and has something to offer to everyone: young and old, sports enthusiasts and relaxed holidaymakers. As a result, it is an excellent destination for holidays.  
Discover its beautiful seaside towns overlooking gorgeous beaches and azure waters, such as Polignano a Mare sitting on a 20-metre-high cliff with many caves carved by the sea beneath the town. 
You will also fall in love with the Salento peninsula, Apulia's southern tip boasting coastline on both the Ionian and Adriatic Seas. It is home to many beautiful sandy beaches and secret creeks – that offer intimate getaways during your trip – while featuring picturesque clifftops plunging to the sea. 
Suppose you are looking for a hidden gem to make your holidays even more memorable, head north of Apulia to the "spur of Italy's boot", known as Gargano promontory. It houses countless sea caves, and beaches lapped turquoise waters, limestone cliffs, evergreen forests, olive groves, charming seaside towns and some of Italy's most beautiful villages and hamlets. This off-the-beaten-path area remains well-preserved and is a real paradise for nature lovers. You can also venture to Tremiti islands off the Gargano shores, where you will find a protected marine reserve, sandy creeks and coves.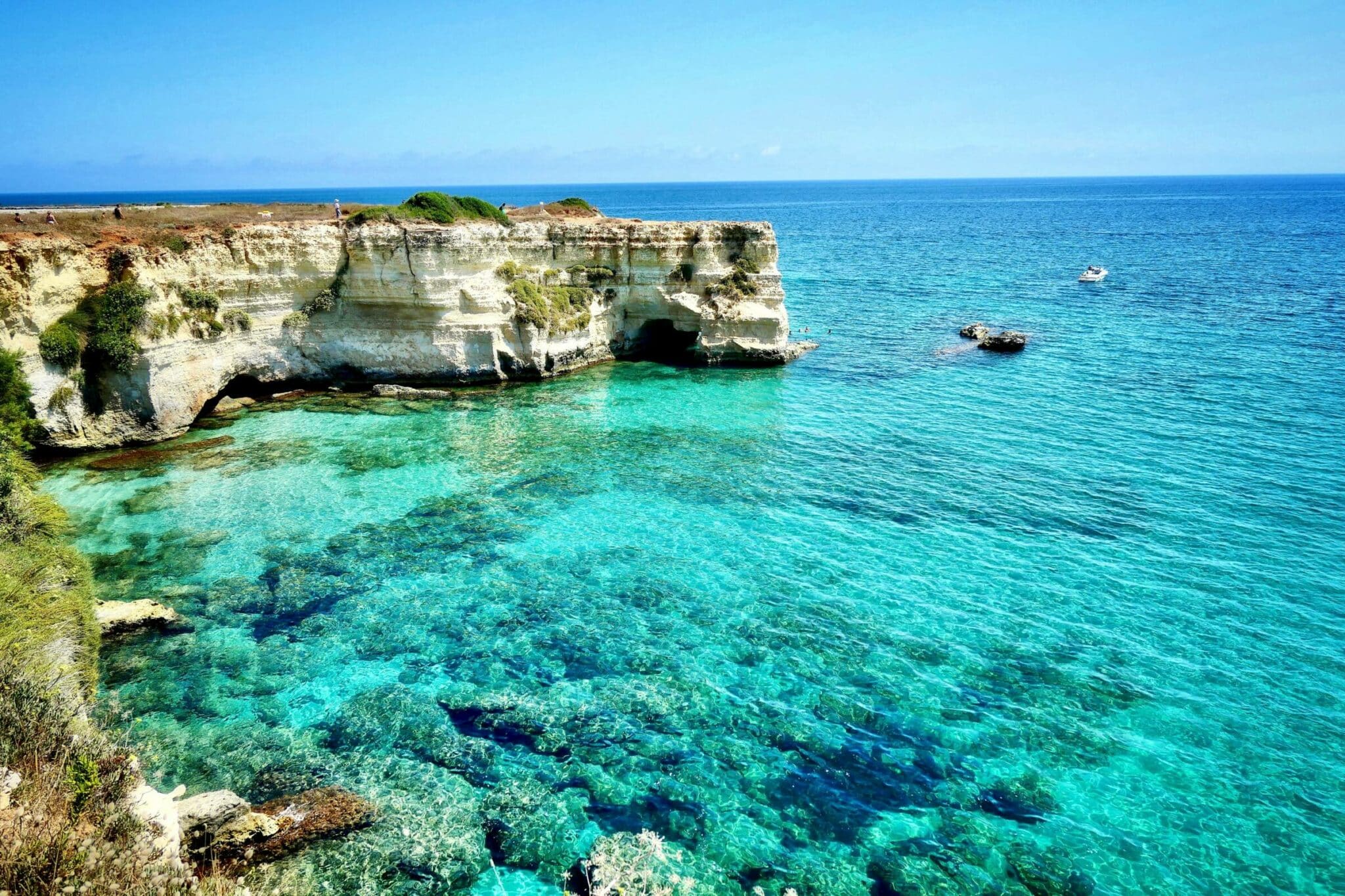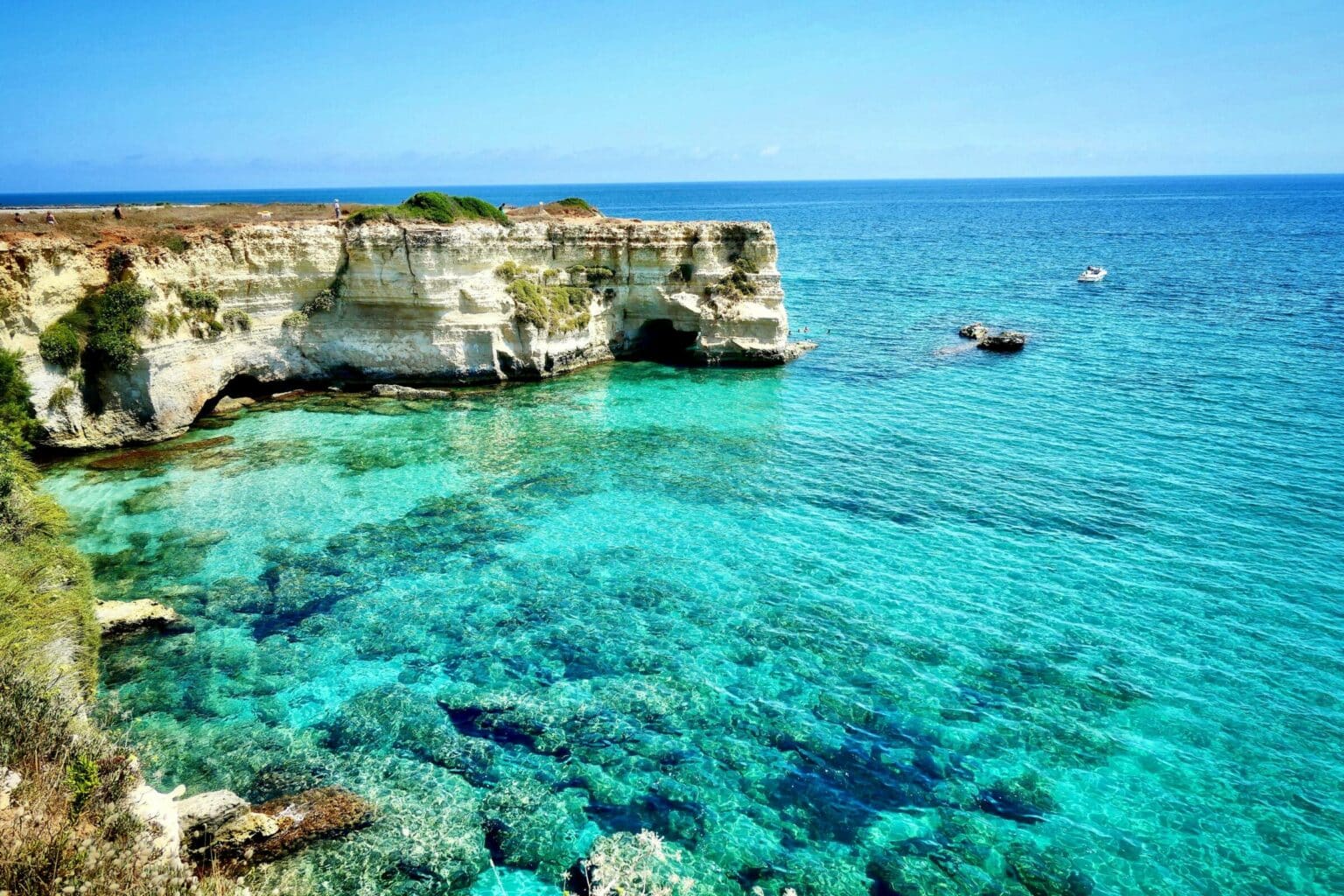 A rich heritage
Puglia offers a unique blend of art, culture and architecture stemming from an eventful history. Over the centuries, several civilisations and powers ruled over this region and, as a result, left a rich heritage.  
Discover historical treasures, bustling cities and charming villages and archaeological sites, among other things. Apulia is home to architectural wonders inscribed on the UNESCO World Heritage List, including the trulli, which are atypical limestone dwellings featuring conical roofs that can be found all along the Itria Valley. 
Explore beautiful old towns such as Lecce – also known as the Florence of the South for its amazing Baroque architecture – Bari and Monopoli. You will also discover lovely cathedrals of Romanesque style and cave churches with fine frescoes, in addition to mediaeval castles and fortifications across the region. Lastly, do not miss picturesque small towns and villages surrounded by olive trees, vines or wheatfields and stroll through their maze of narrow alleyways draped with lines of drying clothes.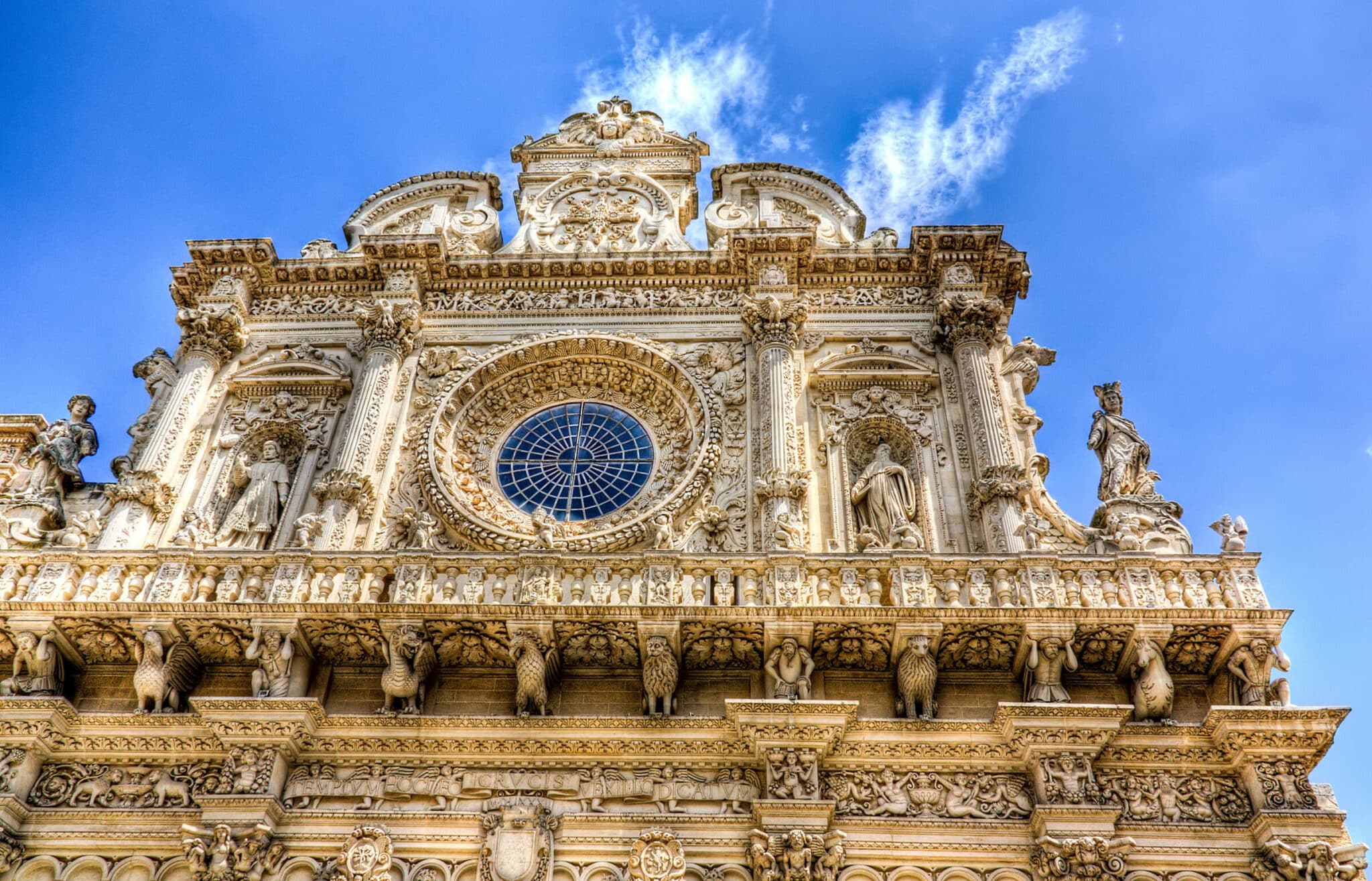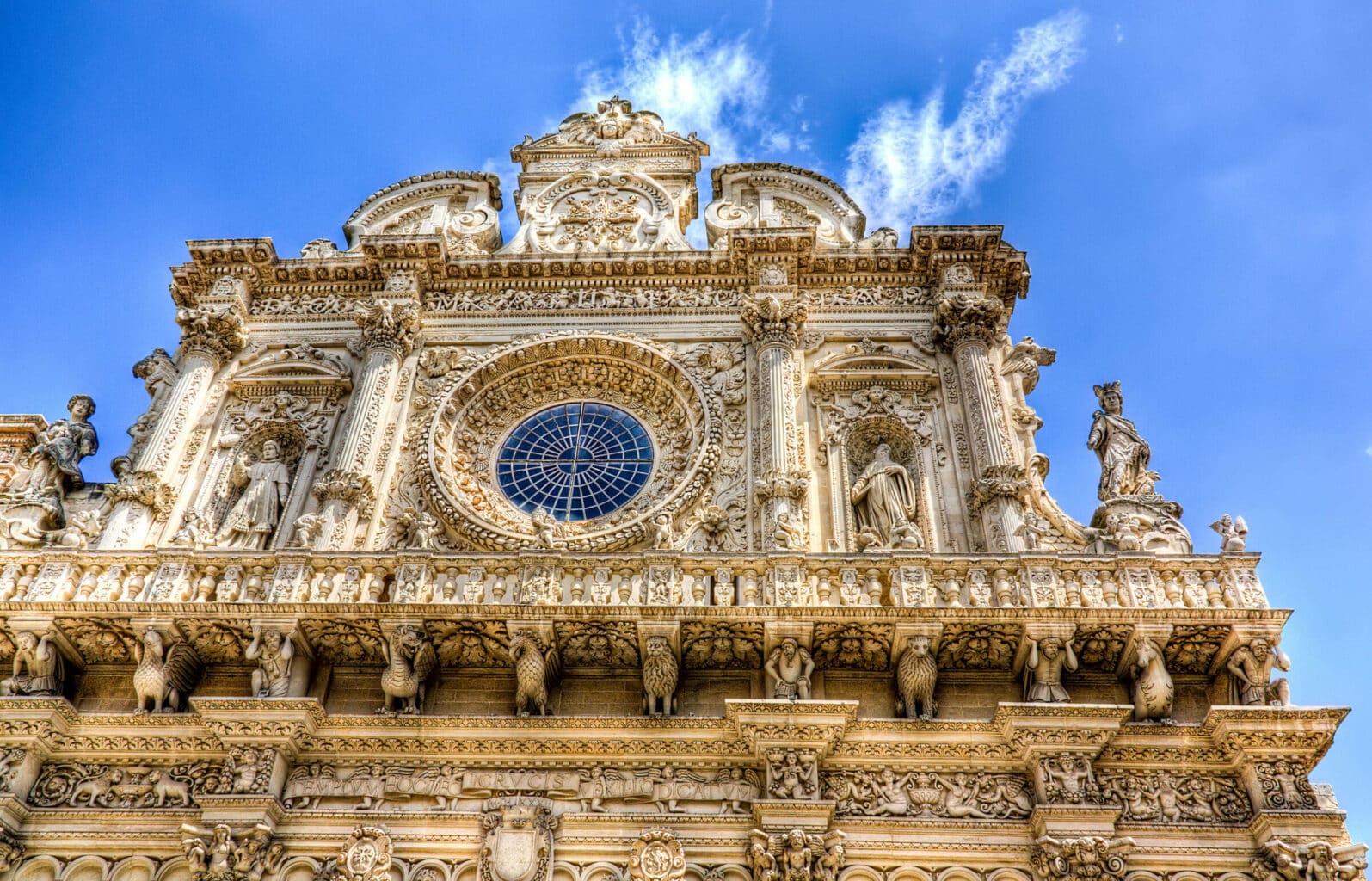 Nature and adventure
If you are an outdoor enthusiast, the "heel of Italy" will be the perfect playground for you. You will also find a wide range of activities for all tastes, including cycling, hiking, horse riding and water sports. 
Apulia houses natural beauty and spectacular landscapes. On top of its gorgeous seaside, it is home to a beautiful hinterland away from the crowds, made of smooth hills, vast plains, cereal fields, vineyards, and orchards as far as the eye can see. For example, cycling across evergreen olive groves to discover the region in depth is delightful. Additionally, there is a broad network of scenic hiking trails along the coast and inland that will enchant every traveller. It is an ideal activity to explore Apulia's unspoiled areas and fascinating natural heritage, which are sometimes accessible only on foot.  
A mouth-watering cuisine that will enchant everyone
Italian food is famous worldwide. But you may not be aware that Apulian cuisine is a treasure that you should not miss at all costs !
It is simple, authentic, diverse and very tasty. It is indeed not a pure coincidence that the region boasts about producing among the best products in Italy. There are countless specialities and gastronomic delights that every foodie should try during their journey.
To name but a few, you should absolutely try orecchiette, Puglia's signature pasta which means 'small ears'. It is often cooked with turnip greens, and it is delicious! Likewise, bakery products, including taralli – a crispy ring-shaped snack food –, the focaccia of Bari and the traditional bread of Altamura are not to miss. There are also many diverse dairy products produced in Apulia, from fresh ricotta, burrata and stracciatella to caciocavallo cheese. Additionally, you will find plenty of seafood and tasty meat, such as capocollo of Martina Franca, across the region.
Do not hesitate to pair your meal with local wine, as Apulia houses some excellent wineries. For example, sip a glass of Negroamaro or Primitivo to make your dining experience more enjoyable.
Last but not least, you will surely enjoy Apulian extra virgin olive oil. It is one of the best in the world. It will give flavour to your whole meal, from typical antipasti and starters to first and second dishes and even to desserts.
Dare to travel green and slow for a perfect getaway
Travelling is a life-changing experience if it is done properly. A slow trip is meant to educate and create an emotional connection with the locals and provide an insight into the local lifestyle, traditions, customs and flavours. 
South Italy has a lot of opportunities to offer you in this regard. To start with, feel your trip with thousands of flavours by enjoying mind-blowingly delicious food in small family-run trattorie and osterie. Do not miss an opportunity to have a little chat with the owners themselves, either! Or go one step further and learn how to cook local dishes. South Italians are very proud of their cuisine and love sharing their passion !
Explore this region from a different perspective, for example, on a bike. There are a lot of small and picturesque roads that are mostly flat, which makes it perfect for cycling. Or maybe you would prefer horseback riding or hiking on scenic trails ?
Apulia is home to unique types of accommodation. Have you ever thought about staying at a renovated fortified farmhouse – called masseria – or at an agriturismo surrounded by vineyards and centuries-old olive groves? You will have a unique and unforgettable experience.
Travel as a local, not as a tourist, and you will come back home a little bit Italiano yourself !