Slow tourism · Outdoor Activities · Food & Wine · Culture & Architecture · Beach Holidays
A group of 4 friends (2 couples) went cycling in Puglia for one week to explore the beauty of Itria Valley.  
The call
Stanislas called us on Google Meet at the agreed time after we had contacted him on the Velstana website. We discussed for about 30 minutes, which was sufficient to address all important details and build our upcoming tailor-made tour.
We told him that we wanted to spend a cycling holiday in Puglia. We preferred staying in one comfortable accommodation for the whole journey and making cycling loops each day. We wanted a balanced package focussed on the region's cultural and natural wonders and culinary delights.  Given our fitness level, we thought that the distance of each stage should not exceed 60 to 70 km. We wanted to rent e-bikes as well, and to take part in an original outdoor activity to enjoy beautiful Apulian sceneries.
Stanislas suggested a one-week cycling holiday across Itria Valley, which is renowned for its trulli, landscapes, and food and wine. The routes should be relatively flat and use cycle paths and secondary roads with very little traffic. He floated the idea that we could do horse riding in the countryside and along the coast, regardless of our riding experience. We agreed it would be a nice activity. 
Concerning accommodation, we would stay in a comfortable guesthouse with an on-site swimming pool. The guest house would be composed of trullo and located a couple of kilometres away from Locorotondo, one of Italy's most beautiful villages. We could have dinner in town or stay at the guest house, as it also served dinner upon request. 
The reservation
Stanislas emailed us a detailed description of our tailor-made journey and a quotation the following week. It included all the elements we discussed and agreed upon during our call. He also sent us helpful advice for purchasing our flight tickets on our own. 
As a result, we approved and signed the quotation electronically and paid a deposit. As soon as we booked our flight tickets, we forwarded our flight details to Stanislas so that he could arrange a smooth private transfer from the airport. We were looking forward to discovering Puglia by bike !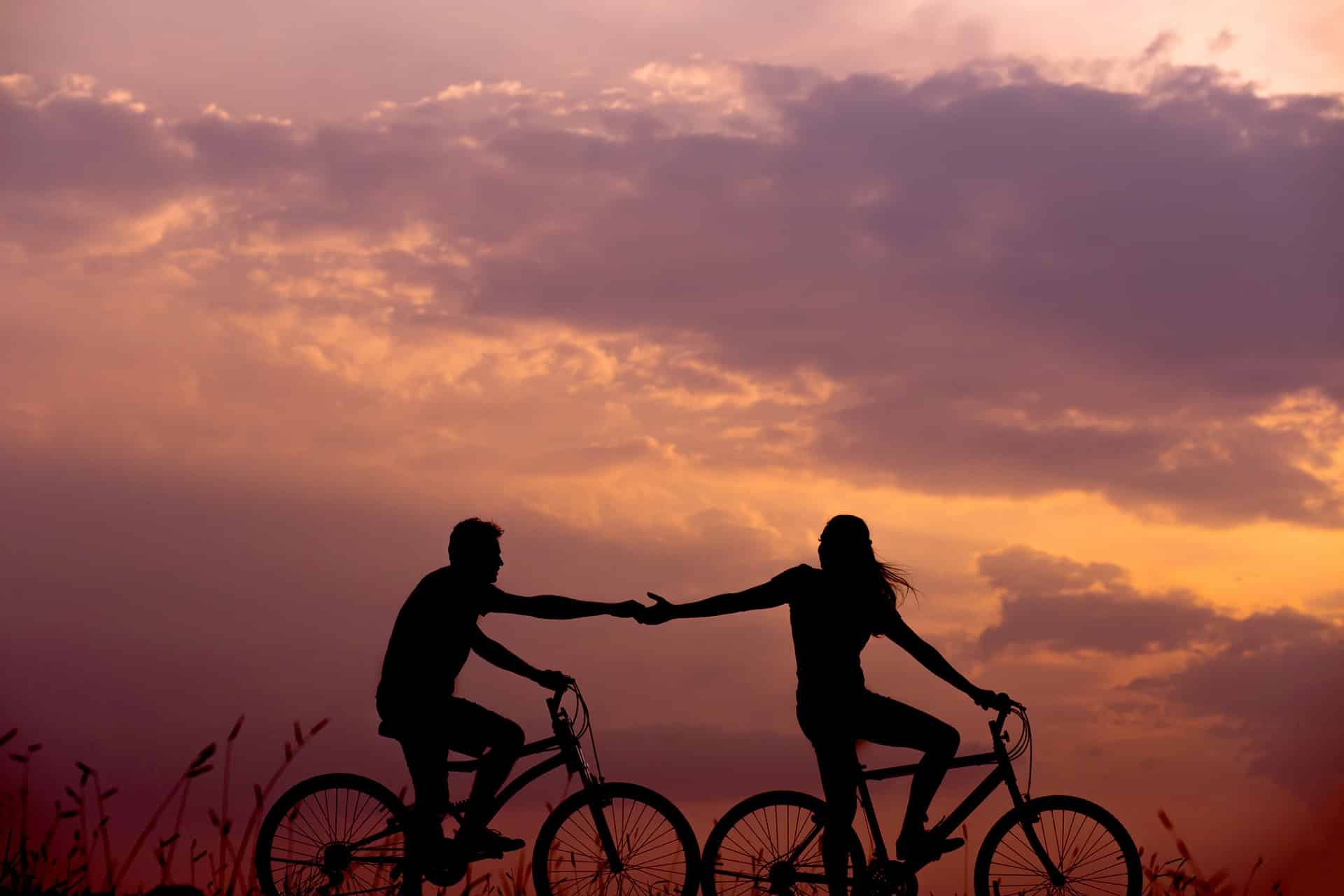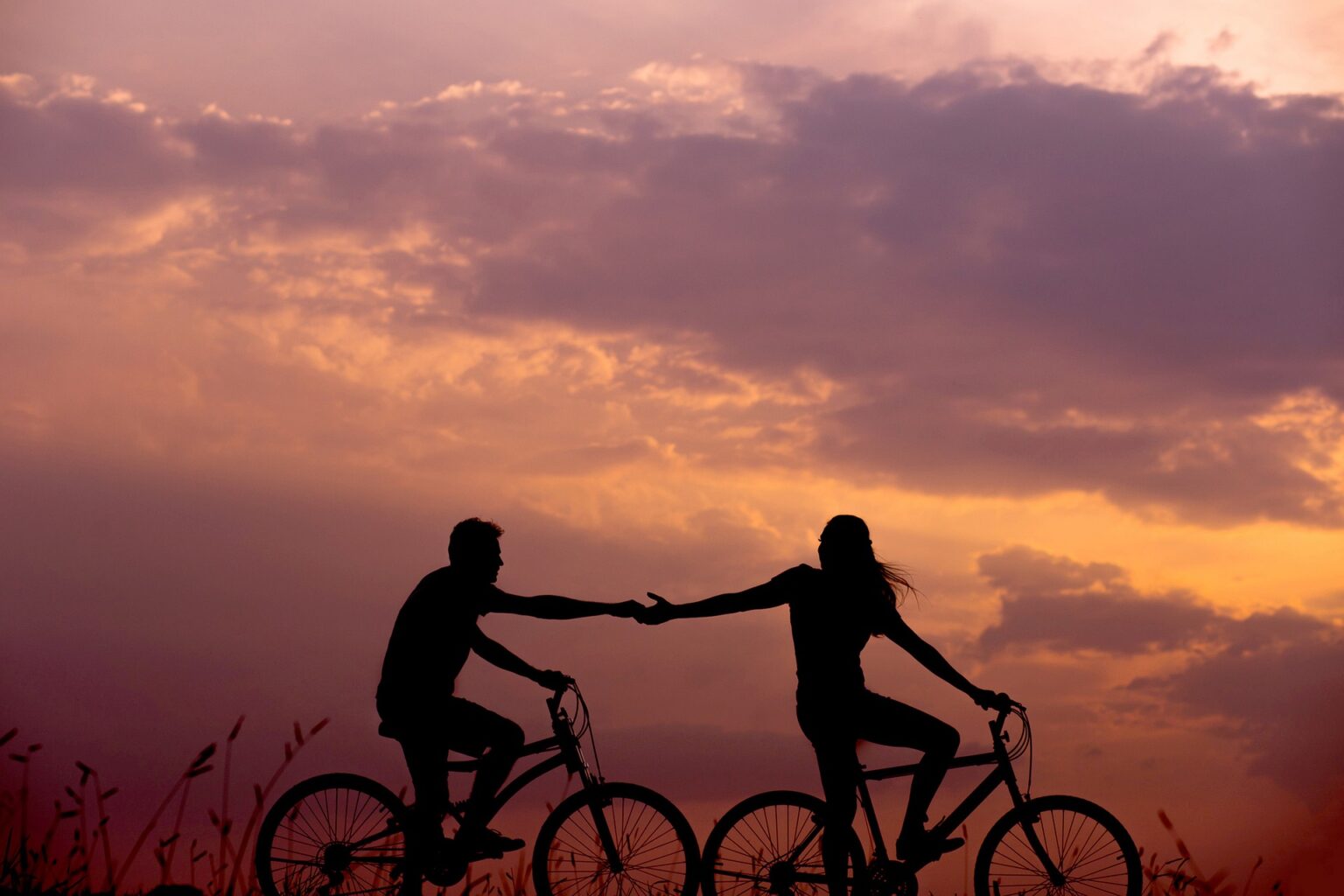 The preparations
Two weeks before departure, we received a comprehensive travel book setting out the complete itinerary by email. It included a link to an app displaying the routes we should follow on our smartphones. In addition, we received further information, such as travel advice and suggestions of bars and restaurants and local food to try.
In addition, thanks to a specific reference number sent by Velstana, the travel book was also available online via a link and on a handy free app – that could be used offline – available for iOS and Android devices.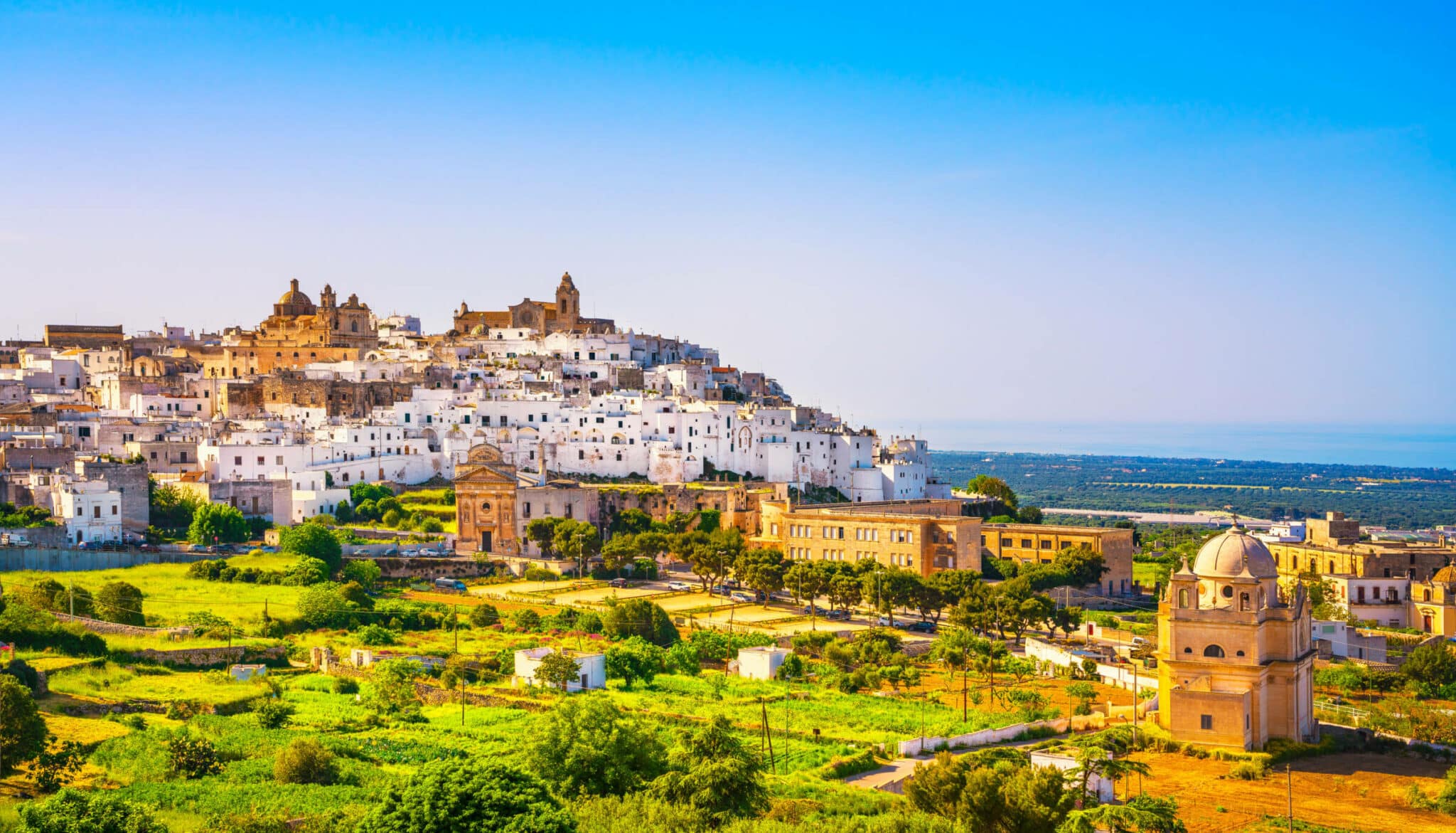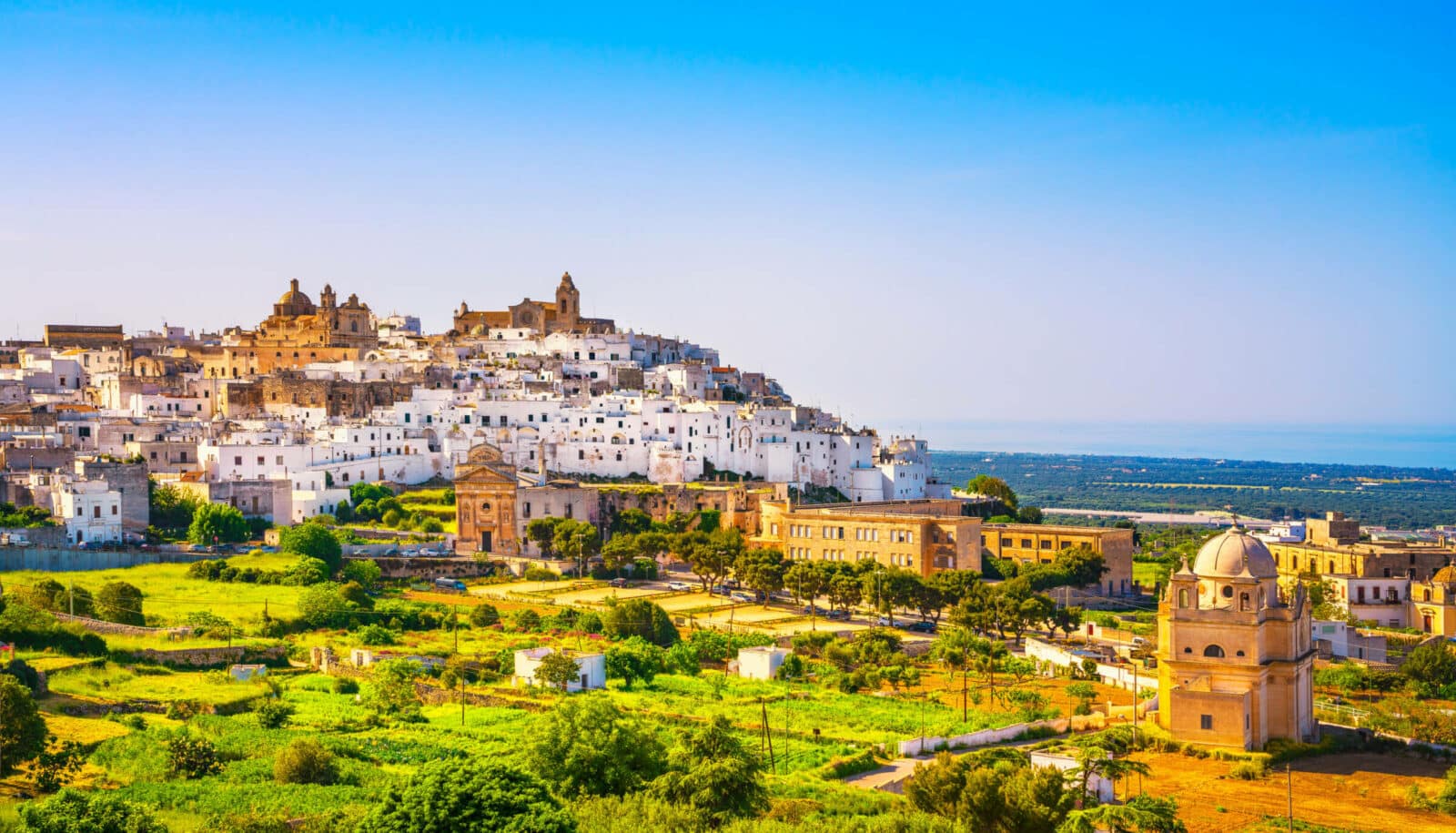 Trip details
Arrival in Itria Valley
Upon arrival at Brindisi airport, a driver greeted us. He gave us a ride to our comfortable accommodation in the heart of Itria Valley. The guest house was unique, with rooms located in trulli themselves. The view of the valley and countryside was also stunning. All e-bikes were also delivered to the accommodation in the afternoon.
After freshening up in the swimming pool, we went to Locorotondo to discover this beautiful town. We strolled its narrow-cobbled alleys and had dinner in town. 
Read more
Hide
Exploring the trulli (stage distance: 40 km, 400m elevation gain)
For the first stage of our cycling holidays, we went to the capital of trulli, Alberobello, a town listed on the UNESCO World Heritage List. This destination was a must-visit and characterised by countless and diverse trulli. We very much enjoyed cycling along the Apulian Aqueduct cycling route. Apulian landscapes were spectacular.
Before riding back to our accommodation, we made a worthwhile stop in Martina Franca, a beautiful town renowned for its baroque architecture. 
Read more
Hide
Discovering the white city (stage distance: 44 km, 400m elevation gain)
We cycled to Ostuni, one of the most stunning cities in Italy, famous for the dazzling effect of its whitewashed houses. The route across the vineyards, olive groves and trulli was enjoyable. The last climb before reaching Ostuni was definitely worth the effort. We discovered a beautiful white town. It offered a spectacular panorama of the surroundings.
On our way back, we stopped in Cisternino, another lovely village perched on a hilltop. We had a delicious dinner at the guest house. 
Read more
Hide
A well-deserved break
After two days of cycling, we spent that day relaxing at the swimming pool of the guest house. We also spent some time in Locorotondo to unwind and soak up once more the town's peaceful atmosphere. A wine tour was also arranged for us. We visited an authentic winery before tasting four local wines, which were all very good.  
An incredible cave (stage distance: 63 km, 650m elevation gain)
We pedalled on a scenic road to reach an unmissable natural wonder, namely Castellana caves. The visit was fascinating ! We continued our tour to discover two charming towns, namely Putignano and Noci, before heading back to our guest house.
Unforgettable horse riding (stage distance: 40 km, 500m elevation gain)
We cycled to the Adriatic coast to reach Parco Regionale Dune Costiere, an amazing protected nature reserve with a sand dune strip. We unwinded and sunbathed on the beach for a while. Then we went for a horse-riding excursion in the countryside and along the shores. Even though we were all beginners, the experience was memorable !  
Last day in South Italy
Our e-bikes were picked up in the morning, and a transfer to Brindisi airport was arranged so that we got on time for our return flight. 
Pricing and services for this journey: €860 per person
Included:
6 nights in a 2-bedroom suite in a high-end guesthouse with an on-site swimming pool (breakfast included)

 

E-bikes rental for 5 days, including equipment (saddlebags, helmet, repairing toolkit) and delivery/pick-up at the accommodation

 

Round-trip private transfer between the airport and the accommodation

Wine tasting in

Locorotondo

Horse riding excursion

Travel Book accessible anywhere, anytime, including a one-of-a-kind cycling itinerary available on a smartphone app
Excluded:
Flight tickets

City tax

Museum and church entry tickets

 

Meals other than those listed above

Personal expenses

Travel insurance

 
The abovementioned sample prices are for guidance only and are not binding. The total cost of your holiday will depend on a number of factors, including time of year of travel and choice of accommodation and transport. The actual cost of your holiday is as set out in the Booking Confirmation.