Culture & Traditions · Food & Wine

A group of four pensioners from the Netherlands wanted to spend cultural holidays in Bulgaria.
The call
Anastasia called us on time – we had reserved a time slot on the website – and asked us a series of relevant questions about our needs and interests. In about 30 minutes, we managed to create together our exclusive tailor-made trip.
We explained to Anastasia that we wanted to focus on culture and traditions. We did not want to drive at all. Instead, we favoured private transfers in a comfortable vehicle. We also wanted to go after the summer break to avoid the high-season crowds.
With all these details in mind, Anastasia suggested that we discover the three capitals of Bulgaria, namely Sofia, the official capital, Plovdiv, the cultural capital, and Veliko Tarnovo, the historical capital. She also recommended that we stop by charming authentic villages on our way. Additionally, we would visit several beautiful monasteries and churches.
Regarding accommodation, we did not have any specific demands except that hotels and guest houses had to be of good quality and comfortable.
The reservation
Anastasia emailed us a detailed description of our tailor-made holidays and a quotation the following week. It included all the elements we discussed and agreed upon during our call. She also sent to us useful advice to purchase our flight tickets.
As a result, we approved and signed the quotation electronically and paid a deposit. As soon as we booked our air tickets, we forwarded our flight details to Anastasia so that she could arrange a smooth transfer from the airport. We were looking forward to our holidays in Bulgaria!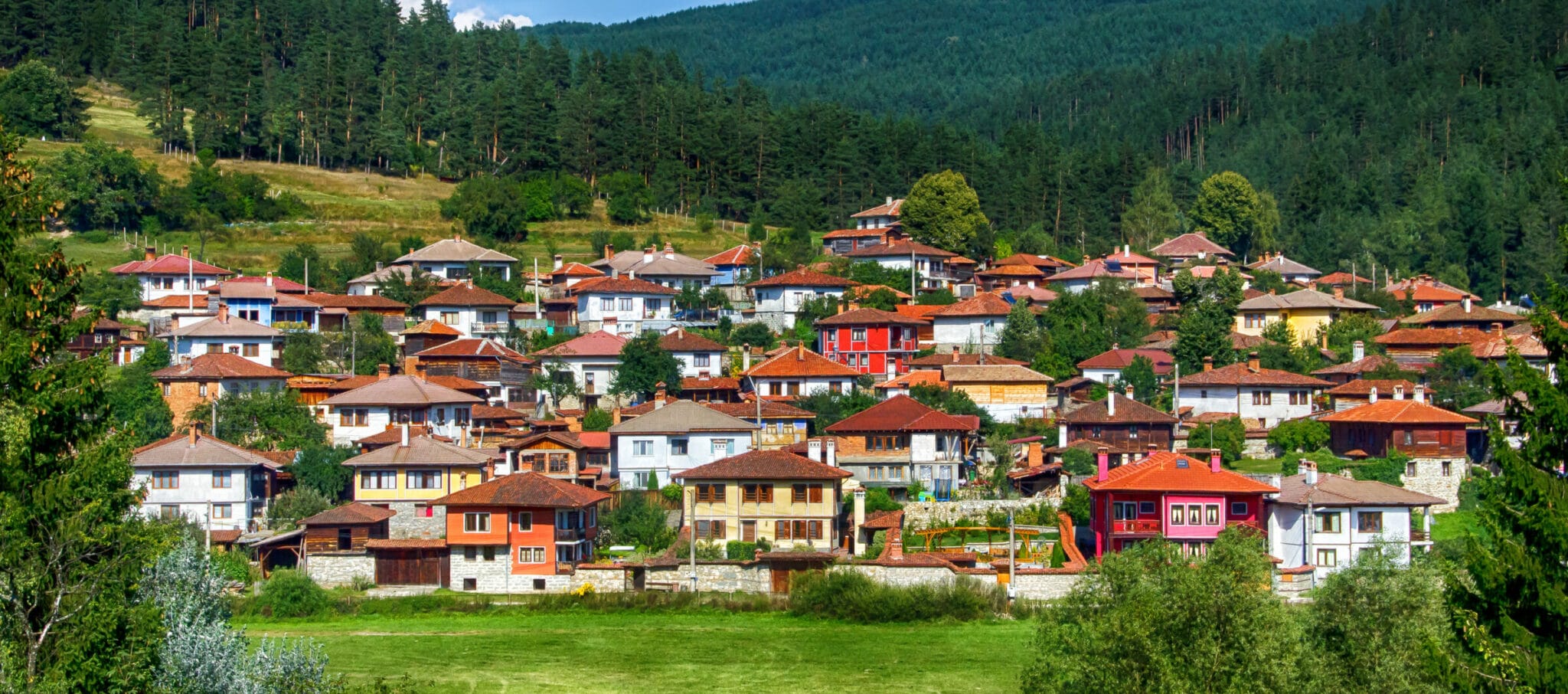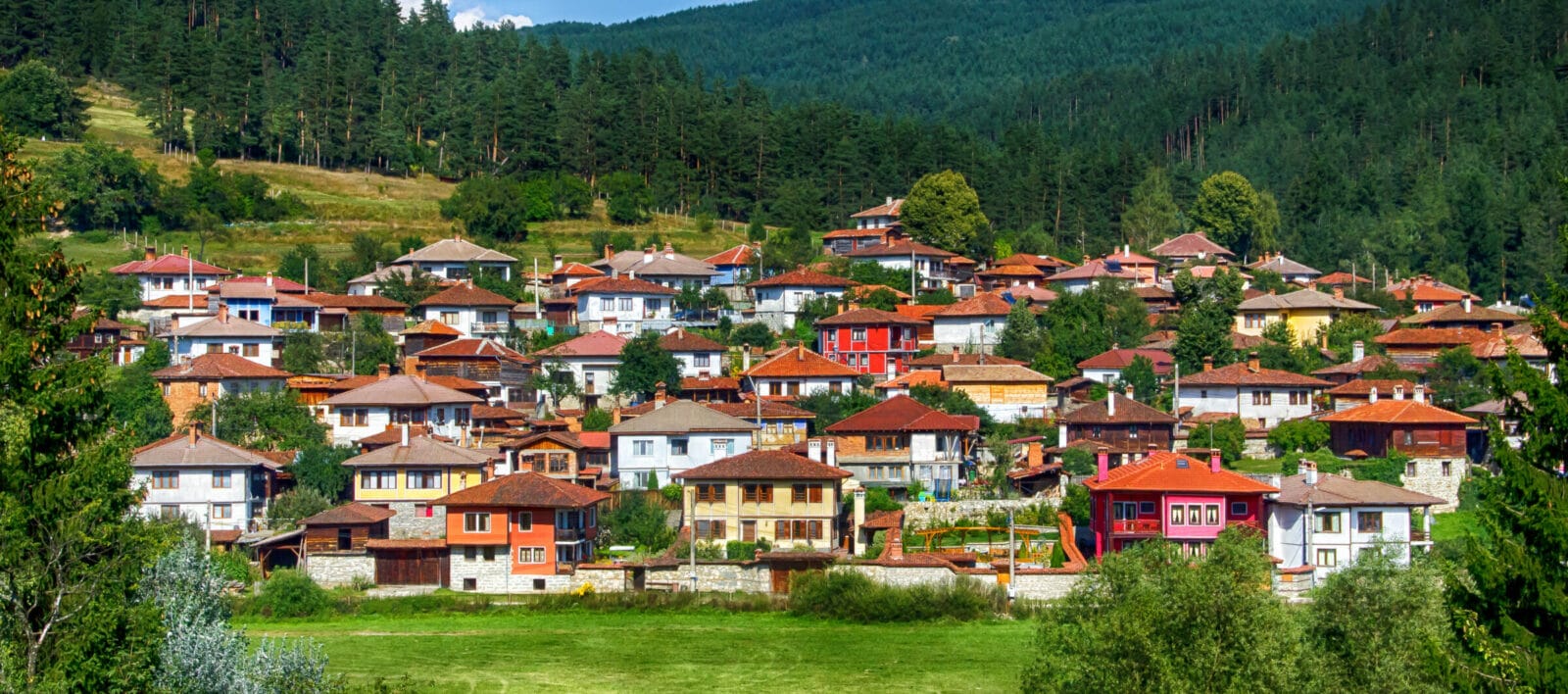 The preparations
Two weeks before departure, we received a comprehensive travel book setting out the complete itinerary by email. It also included many other things, such as travel advice and recommendations of restaurants and Bulgarian cuisine.
Thanks to a specific reference number sent by Velstana, it was also available online via a link and on a handy free app (that can even be used in offline mode!) available for iOS and Android devices.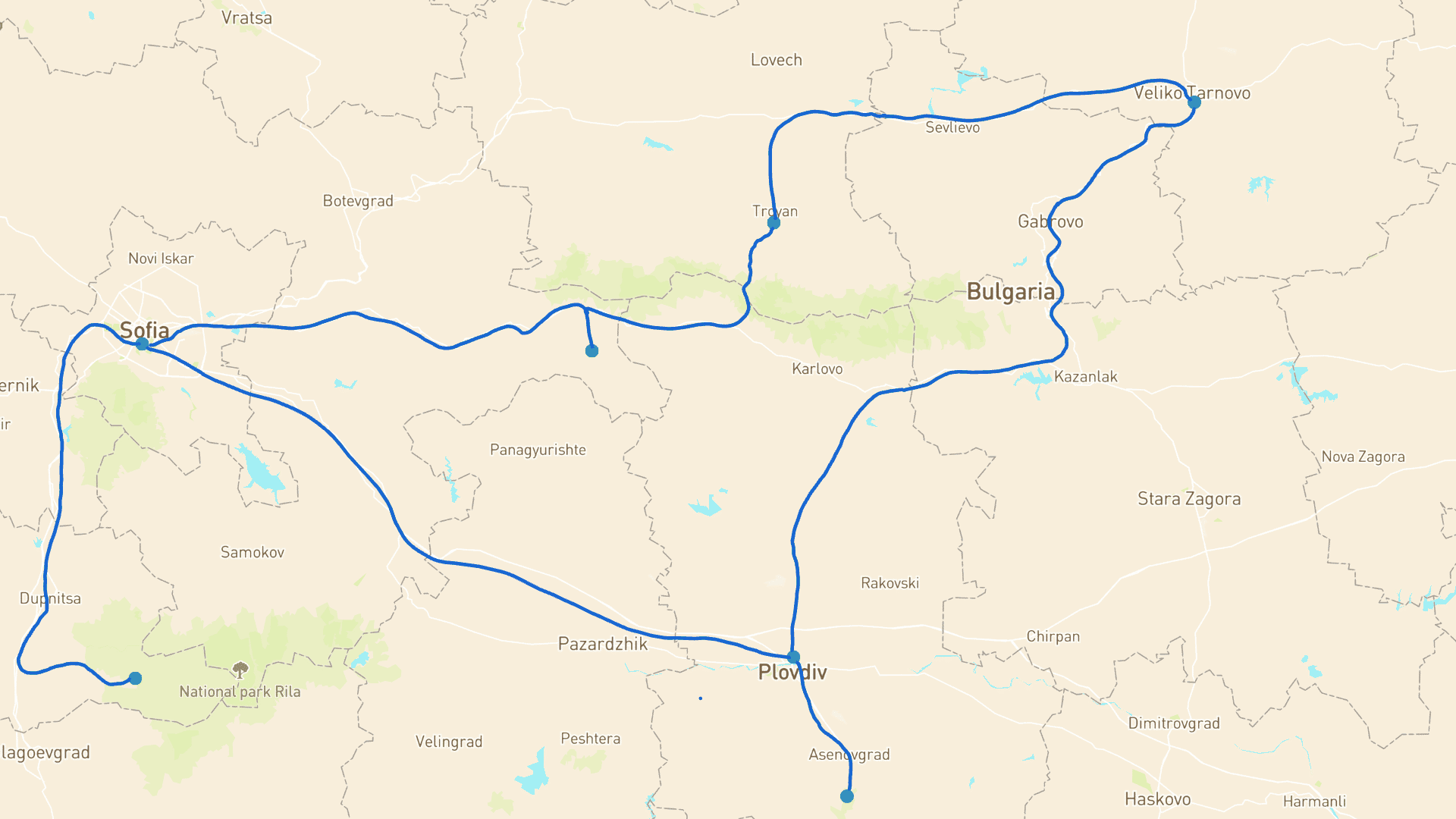 Trip details
First steps in the Bulgarian capital
Upon arrival at Sofia airport, a driver met and greeted us. He gave us a ride to the hotel situated in the city center. This was convenient as all the main attractions were within walking distance. We had a 2½-hour private guided city tour
in the afternoon. We had dinner in a local restaurant. Bulgarian cuisine turned out to be a pleasant surprise.
Read more
Hide
Visiting amazing museums & wine tasting
We had two museum-guided tours in Sofia: the History Museum and the Archeological Museum. In the evening, a wine-tasting session was arranged. We had never sipped any Bulgarian wine before, and none of us had ever been a connoisseur, but that experience proved to be very nice. Afterwards, we had a delicious dinner in a classy restaurant booked for us by Velstana.
Bulgarian treasures
We discovered two gems of Bulgaria inscribed on the UNESCO World Heritage List on a private excursion. We visited stunning Rila Monastery with its unique colourful frescoes and Boyana Church with its fine murals.
First steps in the 2019 European capital of culture
We had a smooth private transfer to Plovdiv in a comfortable car. Our nice guest house was located in the heart of the old town. A guide picked us up for a very interesting 2½-hour city tour in the afternoon. The old town was amazing with its Roman ruins, colourful 19th-century houses, and cobblestoned streets.
Exploring further Plovdiv
We spent a nice day strolling in the streets of Europe's oldest city and visiting a few house-museums at our own pace. We had dinner in a nice local tavern in the old town.
Asen's Fortress and Bachkovo Monastery
We went on a half-a-day excursion to Asen's Fortress and Bachkovo Monastery. Those two sites were fascinating and worth visiting, especially the magnificent millennium-old monastery with unique frescoes and icons. Back in Plovdiv, we spent the evening in the vibrant neighbourhood of Kapana.
Arrival in the medieval capital
On our way to the medieval capital, Veliko Tarnovo, we stopped by Shipka to visit a lovely church and Thracian tombs dating back to the 4th century BC. Our hotel in Veliko Tarnovo was nice with an amazing rooftop view of the city symbol, Tsarevets Fortress.
We took a walk in the old town's cobbled streets and had dinner in a charming restaurant.
Read more
Hide
Exploring in-depth Veliko Tarnovo
After breakfast, we had a fascinating guided city tour. We learnt a lot about Bulgaria's history and the important role played by Veliko Tarnovo. Before dinner, we went to the hotel's rooftop to watch the Sound & Light show of Tsarevets Fortress.
Discovering monasteries and authentic villages
Although it was marked as optional in our itinerary, we visited Transfiguration Monastery and the nearby village of Arbanasi. On our way to the charming village of Koprivchtitsa, we stopped by Bulgaria's third-largest monastery, Troyan Monastery, with magnificent frescoes and iconostasis. In Koprivchtitsa, we stayed at an authentic guest house.
Visiting Koprivchtitsa
We spent the day strolling in the streets of Koprivchtitsa, a lovely and peaceful village. We had an opportunity to visit a series of colourful house-museums.
Returning home
A 1½-hour private transfer to Sofia airport was arranged so that we arrived well in advance for a stress-free return.
Price and services for this cultural trip: €760 per person
Included:
10 nights (breakfast included) in a standard double or twin rooms in 3* superior hotels or guest houses

Private transfers throughout the journey

3 private guided city tours

Private guided tours of the History Museum and Archeological Museum

Wine tasting

One-day private excursion to Boyana Church and Rila Monastery, including private transfer and guided tour

Half-a-day excursion to Asen's Fortress and Bachkovo Monastery

Travel Book accessible anywhere, anytime, including a one-of-a-kind itinerary
Excluded:
Flight tickets

Museum and church entry tickets

Lunch and dinner

Travel insurance
The abovementioned sample prices are for guidance only and are not binding. The total cost of your holiday will depend on a number of factors, including time of year of travel and choice of accommodation and transport. The actual cost of your holiday is as set out in the Booking Confirmation.