Beach Holidays · Food & Wine · Culture & Architecture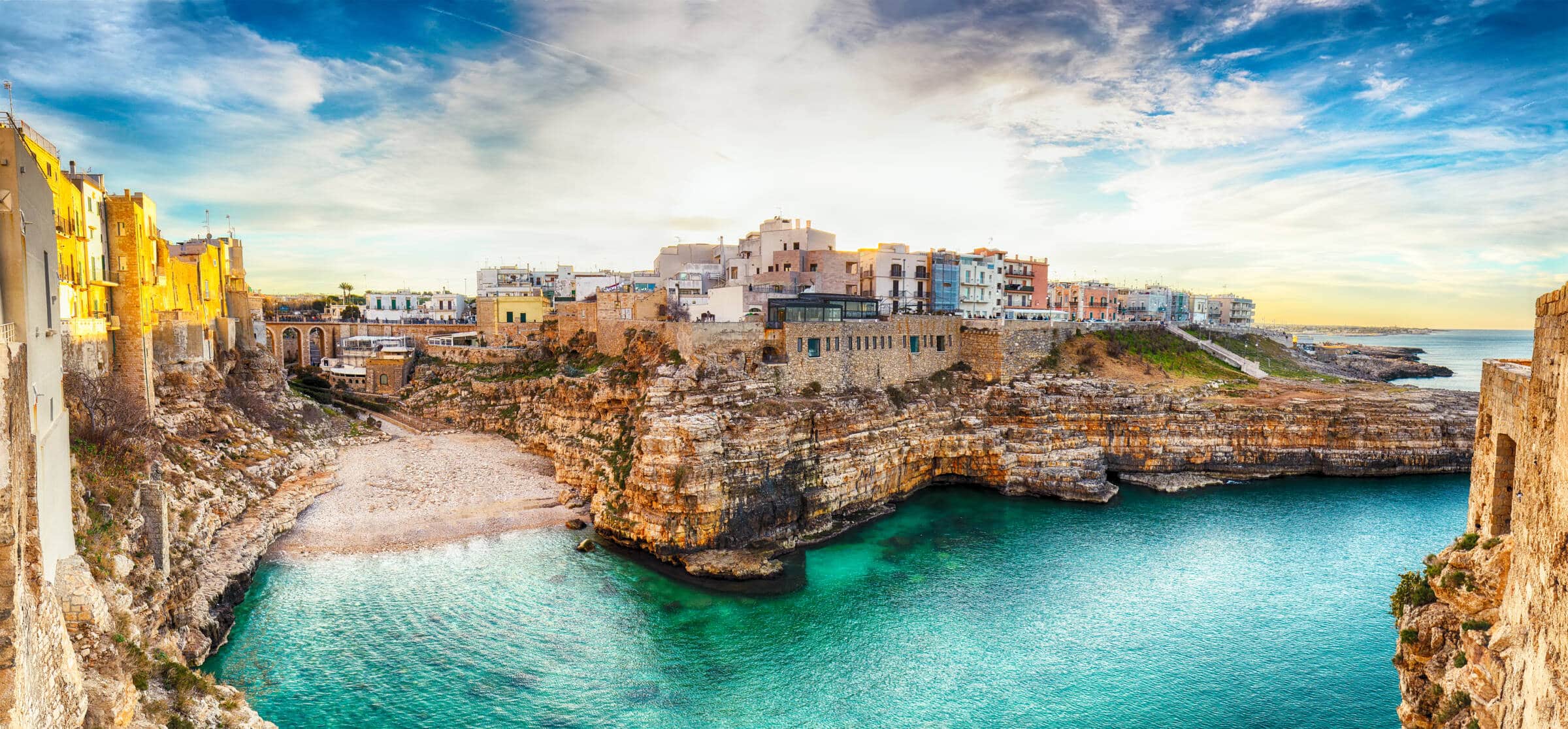 A family of 4 (2 adults and 2 children) planned to spend the summer holidays in Apulia, South Italy.
The call
Stanislas contacted us at the agreed time − we had reserved a time slot on the website − and asked us several relevant questions about our specific needs and interests. In about 30 minutes, we created together our bespoke holiday to South Italy.
We explained that we wanted to spend about 10 days in Apulia to visit the region, enjoy delicious Italian cuisine, relax and sunbathe. Crucially, we would need to rent a car to get around. 
Concerning accommodation, we explained that we wanted to stay somewhere inland with a lovely garden and pool. Meeting the locals has always been important to us for an immersive experience during our holidays. That is why we have always tried to avoid big hotels. We heard that one of the nicest places in the region to stay at was a masseria – a traditional farmhouse transformed into a family-run hotel – and that was what we requested for our journey. 
Stanislas took note of all our preferences. He suggested that we spend the first half of our journey in the Itria Valley, and for the second half, we would move further south to the Salento region. It sounded like a plan for us !
The reservation
Stanislas emailed us a detailed description of our tailor-made holidays and a quotation the following week. It included all the elements we discussed and agreed upon during our call. He also sent us useful advice for purchasing our flight tickets.
As a result, we approved and signed the quotation electronically and paid a deposit. As soon as we booked our air tickets, we forwarded our flight details to Stanislas so that he could arrange a smooth car pick-up at the airport. We were looking forward to our holidays in Italy !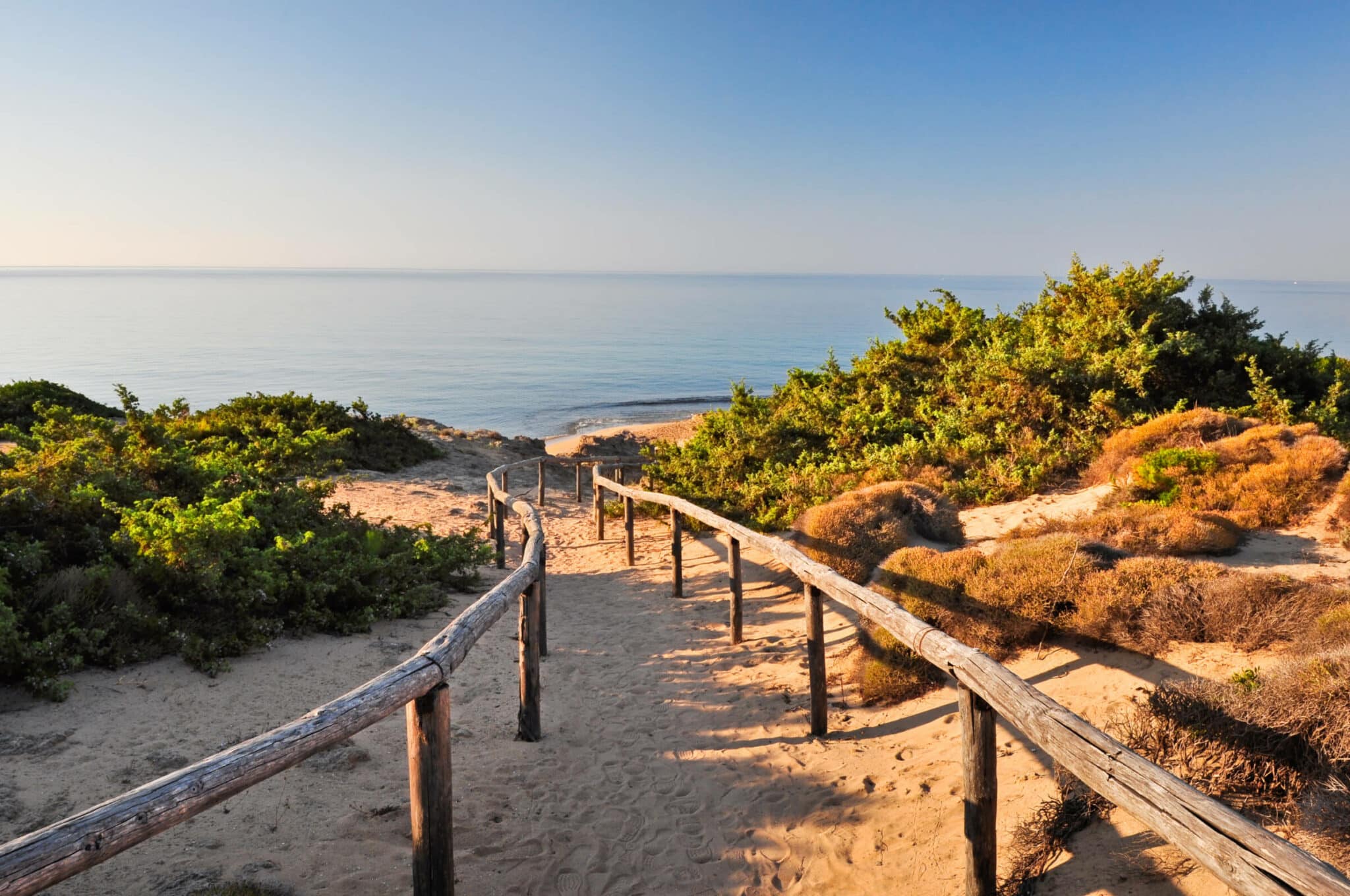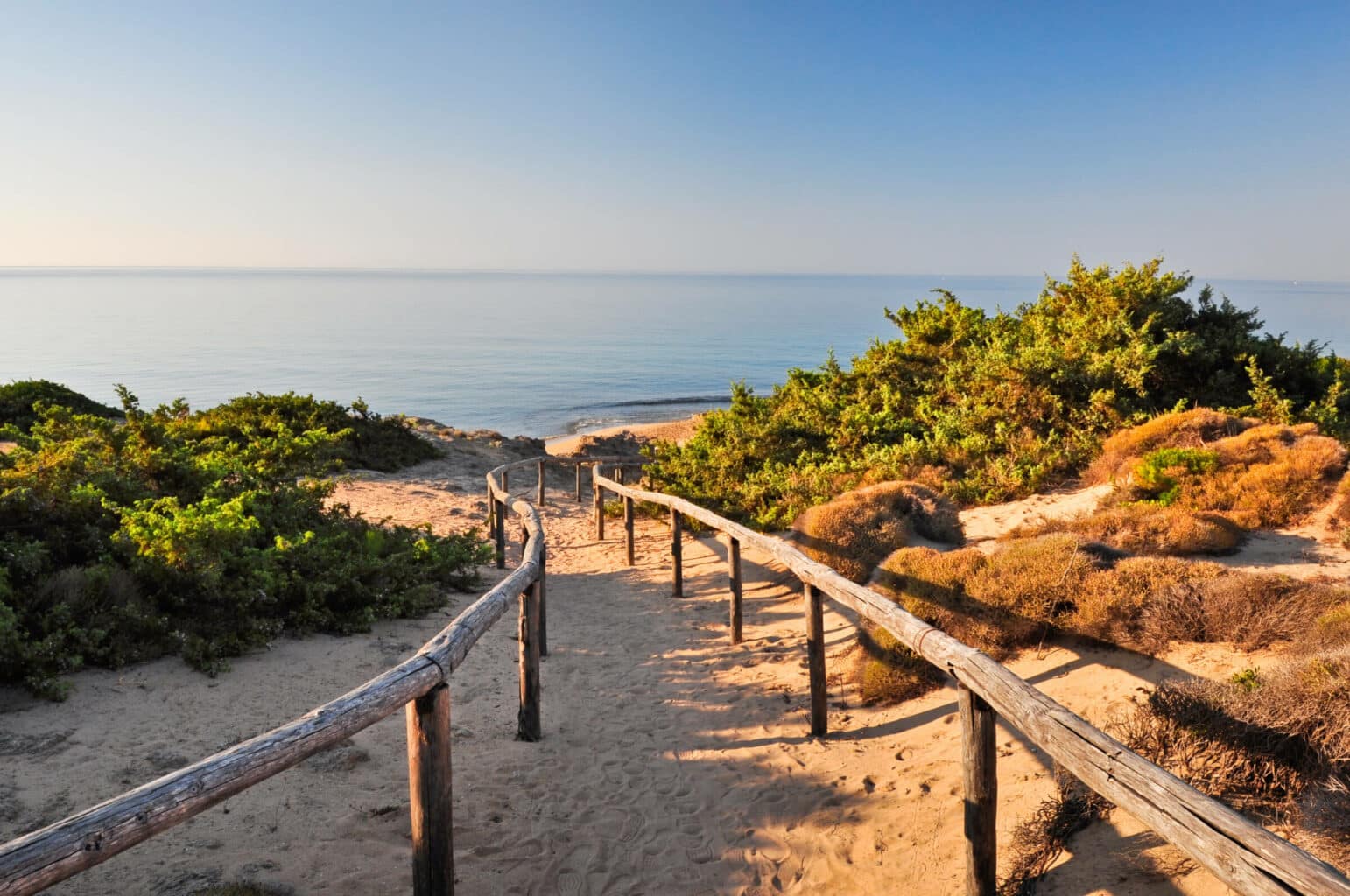 The preparations
Two weeks before departure, we received a comprehensive travel book setting out the complete itinerary by email. It also included many other things, such as travel advice and recommendations for restaurants and local cuisine.
Thanks to a specific reference number sent by Velstana, it was also available online via a link and on a handy free app − that can even be used in offline mode − available for iOS and Android devices.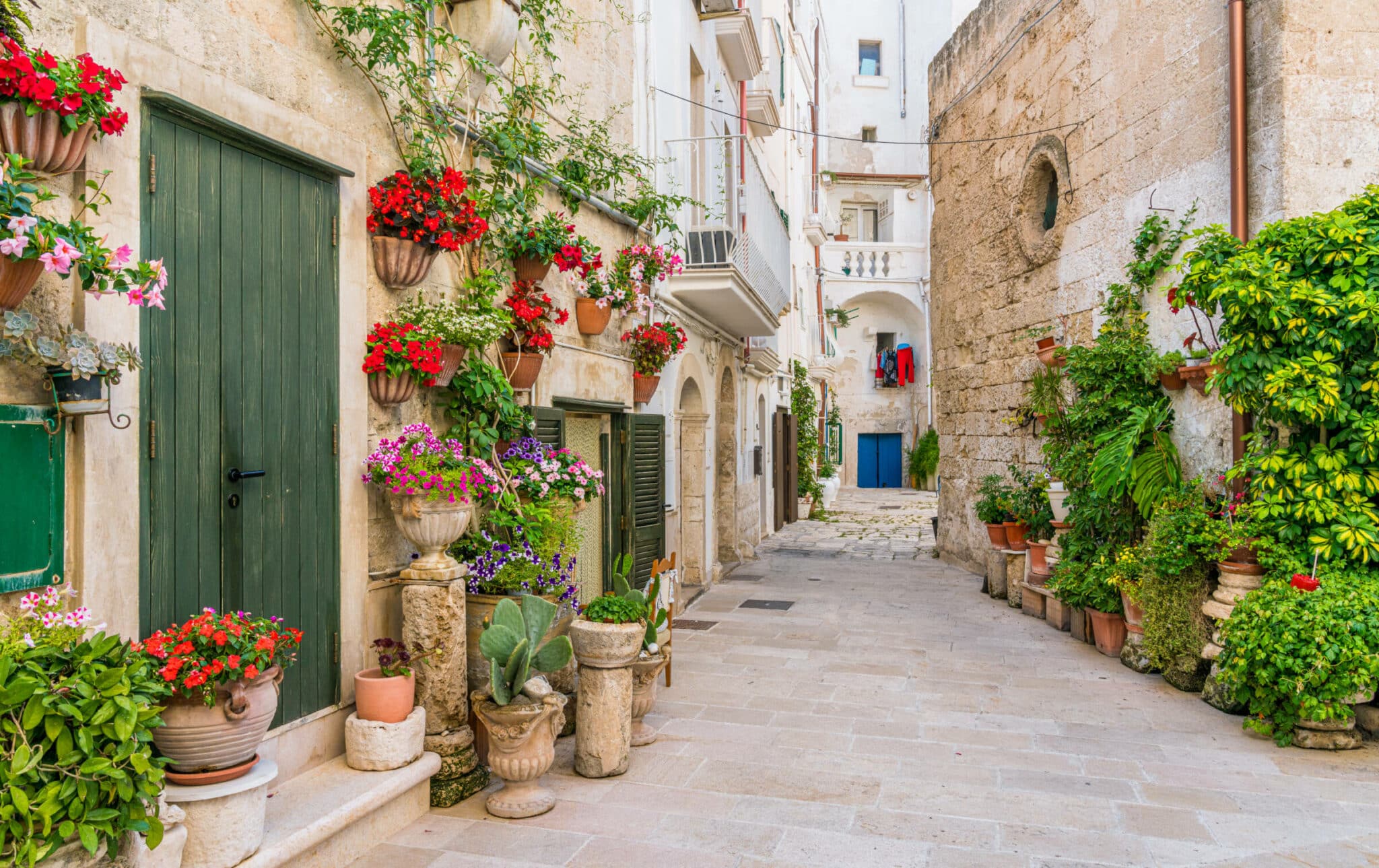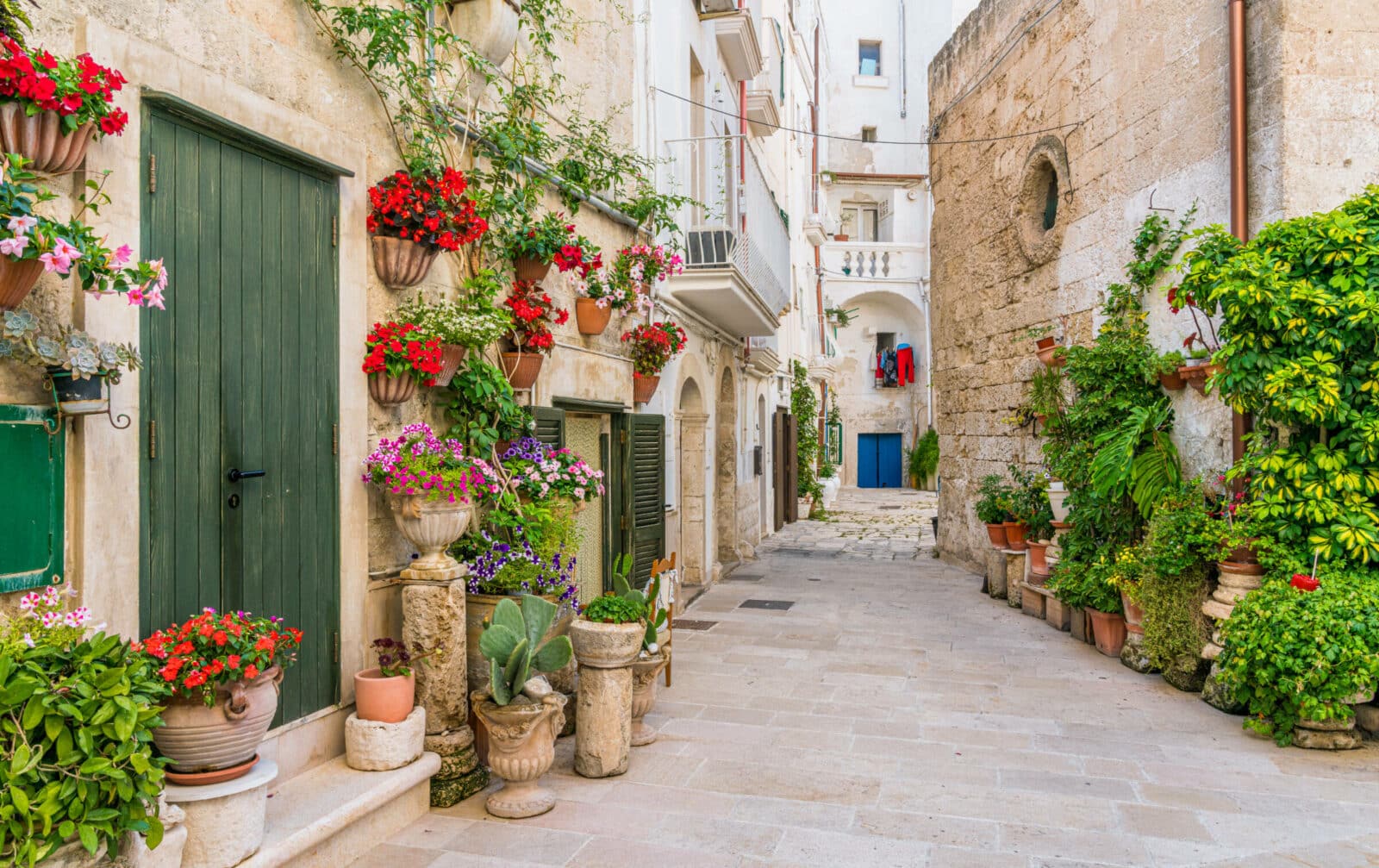 Trip details
Arrival in South Italy and first night in a trullo
We arrived at Brindisi airport and went directly towards the car-rental desk. Picking up the car went very smoothly; the personnel were very nice and helpful, and even spoke our language!  We drove to our masseria accommodation for the check-in. It was love at first sight! Our accommodation was a remarkable example of a 17th-century dwelling complex that was very stylish and comfortable. Our suite featured two floors, and it was located in an actual trullo! Our children were more than excited about that! The masseria had a very beautiful on-site outdoor pool and a garden, where we hung out for a bit.
In the evening, we headed to the nearby enchanting town of Locorotondo. Where we strolled narrow mediaeval alleyways, enjoyed beautiful views and had a delicious dinner.
Read more
Hide
Charming Alberobello – the capital of trulli
We had a delicious country breakfast in the morning. It included homemade marmalades and cakes, fresh local products with a wide selection of biscuits, ham and cheese. Everyone enjoyed it a lot! In our Travel Book, we found a lot of useful advice and places to visit in Itria valley. We started with the world-famous UNESCO-protected Alberobello.
That day we learned a lot about traditional limestone dwellings named trulli. In the evening, when we returned to our masseria it was even more exciting to sleep in one!
Read more
Hide
Adriatic Sea pearl from the land and the sea
Beach day! After breakfast, we drove to the pearl in the Adriatic Sea, Polignano a Mare. We enjoyed breathtaking postcard views, strolled the picturesque streets and ate delicious gelato.  To enjoy even further the beautiful views of the town, caves and hidden coves, we went for a boat excursion that Velstana recommended.
After a good lunch, we drove to a dreamy beach that we found in our Travel Book. We spent the afternoon enjoying golden sand and crystal-clear warm water.
Read more
Hide
Martina Franca – meat lovers paradise
We continued exploring the gorgeous Itria Valley. That day it was the largest city and the heart of the valley – Martina Franca. Its historic centre boasted impressive baroque architecture. As we were true meat lovers, the region was a paradise for us! We had lunch in a braceria. We chose our favourite pieces of meat and had them cooked on charcoal just for us.
One of the most delicious things we tried in Martina Franca was a local speciality capocollo – a delicious cold pork cut.
Read more
Hide
Incredible caves
Velstana recommended visiting one of the biggest caves in Italy, namely Grotte di Castellana. It was a unique experience! Our children were very excited and could not help talking about it all day. In the evening we had a wine tasting and a delicious 4-course dinner at our masseria. 
Moving farther South
We left Itria Valley and went farther South to the Salento region. On the way, we stopped at the beautiful town of Otranto. There we strolled narrow cobblestoned streets, swam in the sea and sunbathed on fine sand, but the main reason to visit this town was its cathedral with its outstanding floor mosaic. 
Afterwards, we arrived at our new charming B&B that was as good as the previous one, very cosy, welcoming and authentic, and it also had an on-site swimming pool!
Read more
Hide
Maldives of Salento
We decided to devote that day to unwinding. We drove to Pescoluse – the beach we found in our Travel Book – known as the Maldives of Salento. We enjoyed fine sand and shallow crystalline water. Our children and we were in seventh heaven.
Florence of South Italy
After a good homemade breakfast, we explored the baroque city of Lecce – the Florence of the South. The city was incredible, but the famous Basilica of Santa Croce made us speechless. We enjoyed a tasty traditional lunch in one of the recommended restaurants and a mouth-watering local pastry called pasticiotto.
The tip of the Italian boot's heel
We went to the tip of the heel of Italy – Santa Maria di Leuca. It felt so exciting: the Adriatic Sea on the one hand, the Ionian Sea on the other and all Italy behind you ! 
Gallipoli
We went to the picturesque Gallipoli. It turned out to be a very beautiful island-like fortress town surrounded by colourful fishing boats.  We spent the last afternoon enjoying the pool and the garden of our masseria.
Last swim and returning home
We said goodbye to the masseria owners, where we had spent such a great time. On our way back to the airport, we stopped for a last swim in the Adriatic Sea. 
Pricing and services for this journey: €1,250 per person
Included:
10 nights (breakfast included) in high-end traditional B&B

 

Wine

tasting

for 2

adults

A homemade dinner (for 4 people)

Car rental for 10 days, including third-party liability insurance and standard coverage in case of damages and theft (CDW and TP)

 

Travel Book accessible anywhere, anytime, including a one-of-a-kind itinerary

 
Excluded:
Flight tickets

City tax

Car fuel and security deposit for the car rental

 

Additional car coverage (on request)

 

Other

meals

and

beverages

 

Personal

expenses

 

Travel

insurance
The abovementioned sample prices are for guidance only and are not binding. The total cost of your holiday will depend on a number of factors, including time of year of travel and choice of accommodation and transport. The actual cost of your holiday is as set out in the Booking Confirmation.