Beach Holidays · Food & Wine · Partying · Culture & Architecture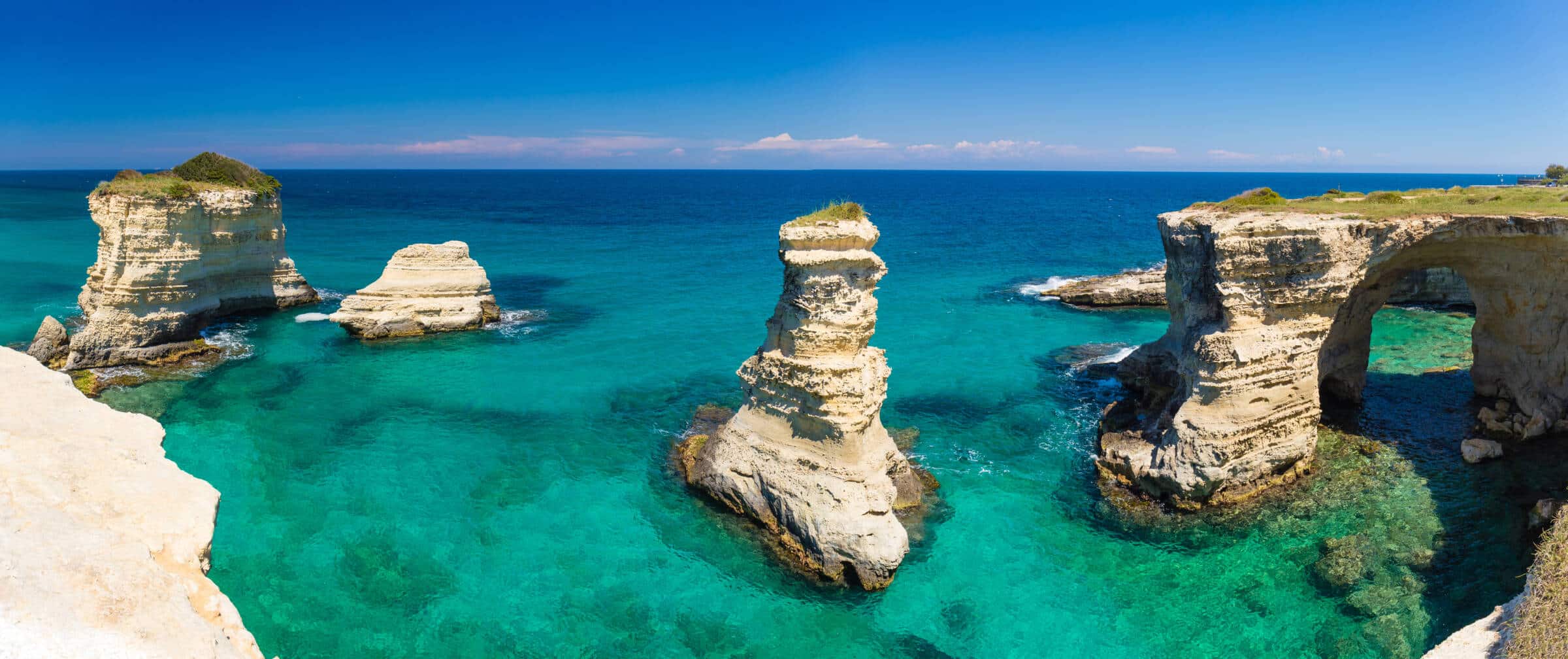 A group of ten girlfriends decided to organise an unforgettable hen party in South Italy.
The call
Anastasia called us at the agreed time – we had booked a specific time slot on the website. The call lasted approximately half an hour, which was sufficient to discuss all necessary details and build our upcoming bespoke trip.
We explained to her that we had decided to organise a surprise hen party for our friend. We wanted it to be an out-of-the-box event. The plan was not only to spend a nice and relaxing time together but also to do some cool activities in an exciting country.
Anastasia presented us with several options, and we fell in love with one of them: a 3-day journey to the "heel" of Italy, beautiful Apulia. 
We asked Anastasia to book us two cars, as we wanted to be 100% flexible and be able to enjoy the nicest spots in the region. 
We wanted to go at the end of June when the weather would already be good and the sea warm enough and at the same time without the summer crowds.
It was crucial to stay all together in one nice accommodation to share.
The reservation
Anastasia emailed us a detailed description of our tailor-made holidays and a quotation the following week. It included all the elements we discussed and agreed upon during our call. She also sent us useful advice for purchasing our flight tickets. 
As a result, we approved and signed the quotation electronically and paid a deposit. As soon as we booked our air tickets, we forwarded our flight details to Anastasia so that she could arrange a smooth car pick-up at the airport. We were looking forward to this bachelorette party in Italy !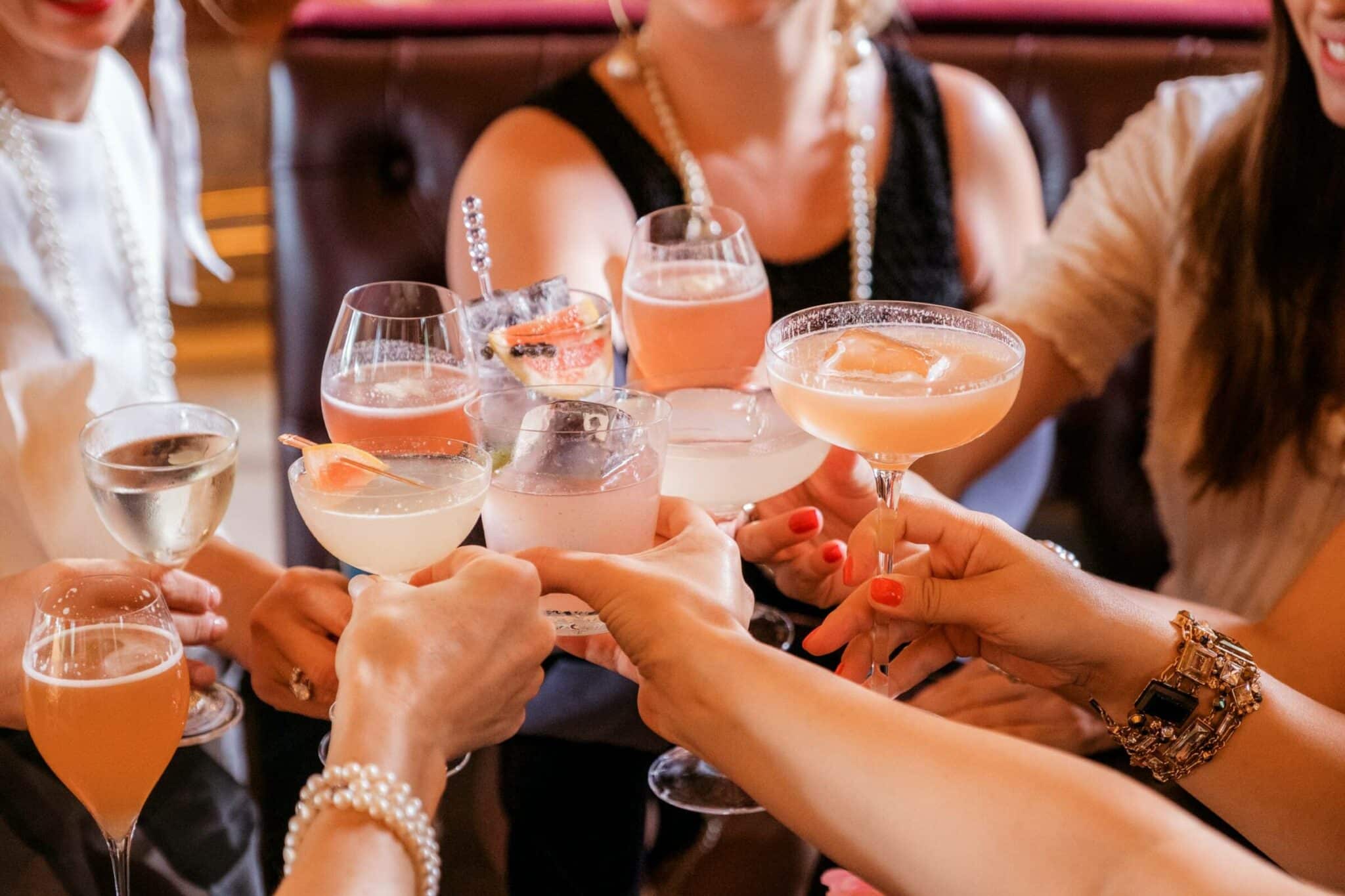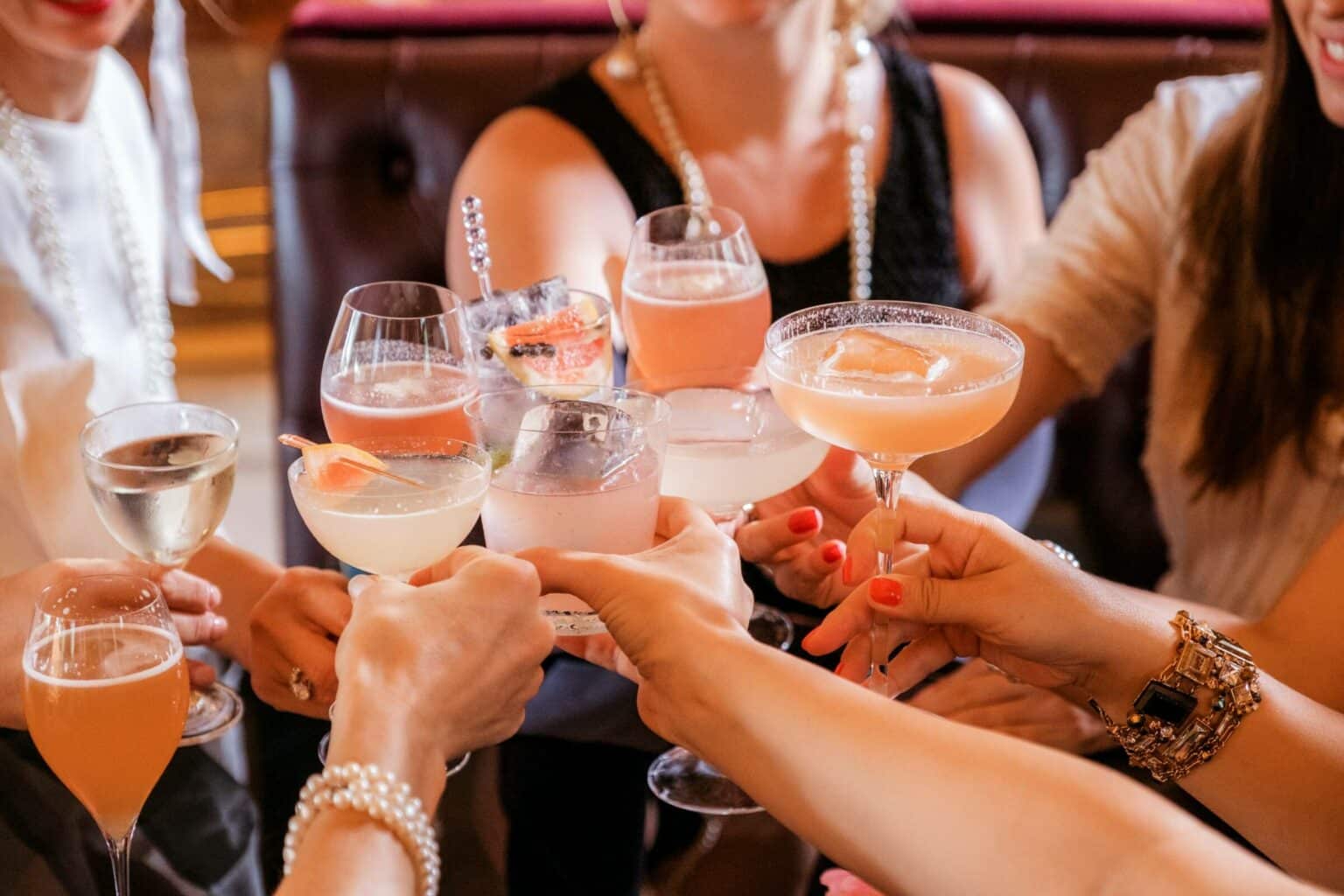 The preparations
Two weeks before departure, we received a comprehensive travel book setting out the complete itinerary by email. It also included many other things, such as travel advice and recommendations for restaurants and Apulian cuisine.
Thanks to a specific reference number sent by Velstana, it was also available online via a link and on a handy free app – that can even be used in offline mode – available for iOS and Android devices.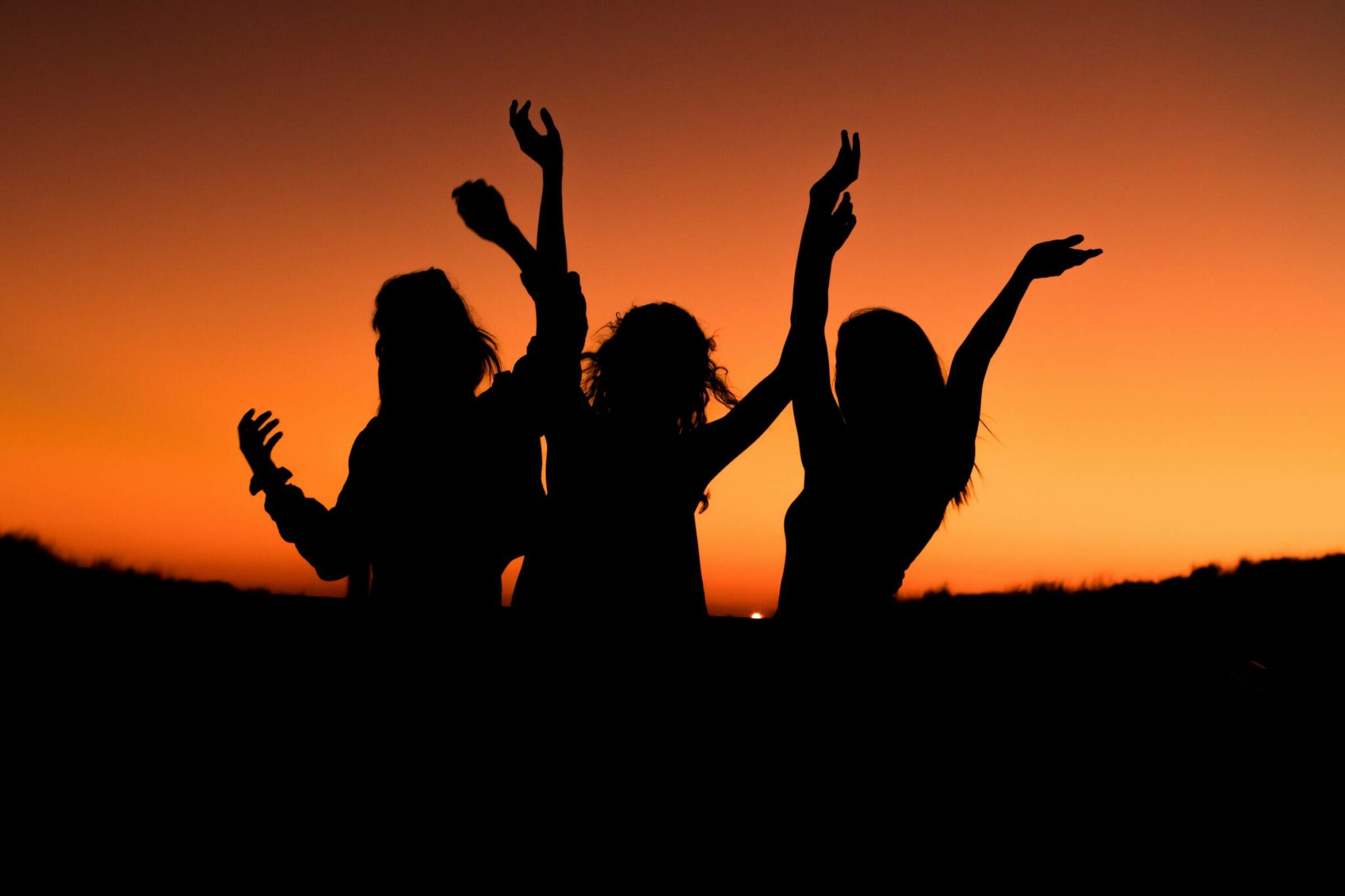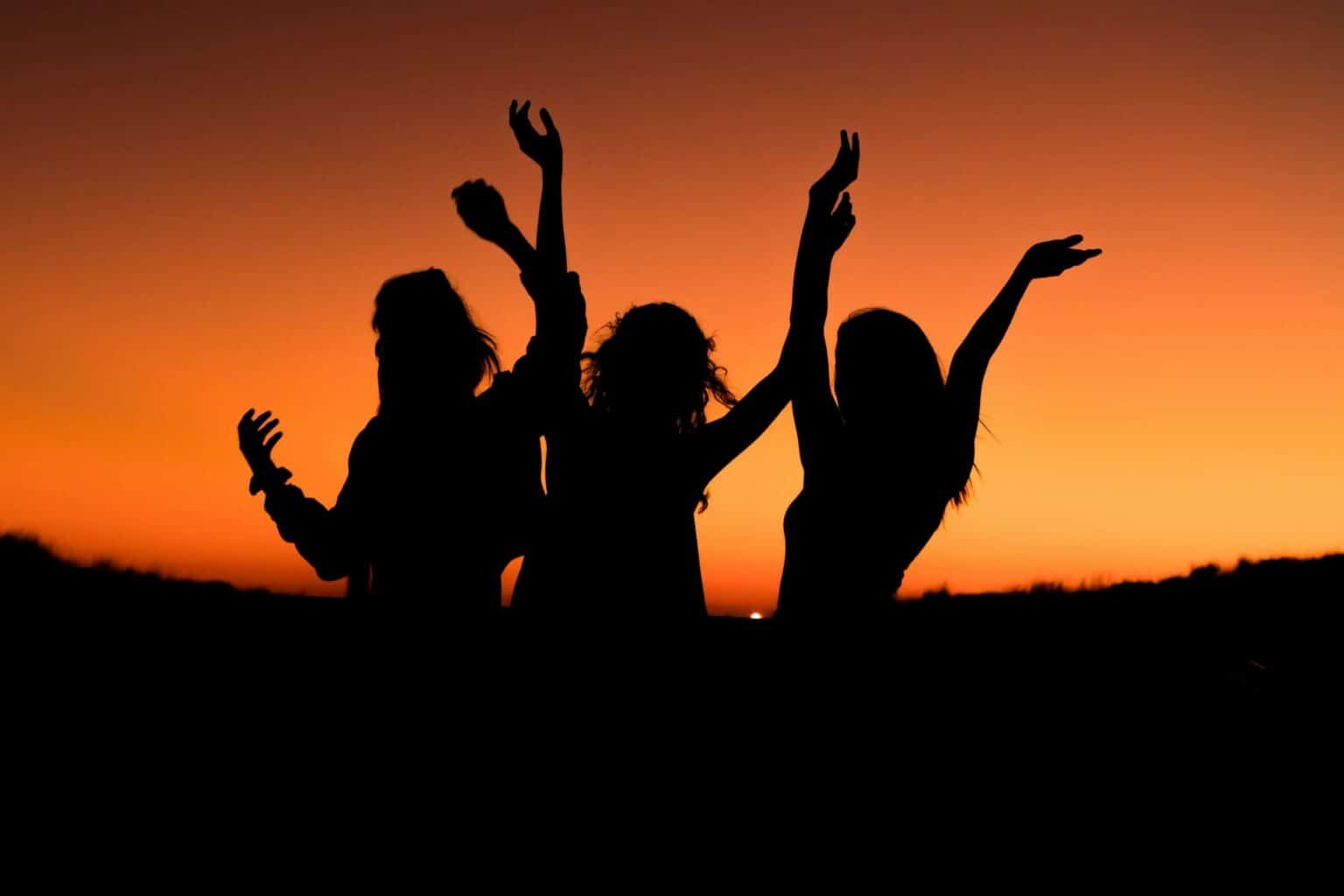 Trip details
First day in Apulia & Arrival at the villa
  Upon arrival at Brindisi airport, we headed directly to the car rental desk to pick up our two stylish Fiat 500 X booked for us by Velstana. After a 30-minute drive, we arrived in Lecce –the Florence of South Italy – a beautiful baroque city in the heart of Salento. The city was like jewellery, but the famous Basilica di Santa Croce made us speechless ! We had a delicious Apulian lunch in one of the restaurants we found in our handy Travel Book. In the afternoon, we stopped by a supermarket and then headed directly to our villa. It exceeded all our expectations!
The charm of an ancient villa, the authentic landscape of the Salento countryside, the comfort of luxury – all this couldn't be any better ! There was even an on-site swimming pool with a sunbed area. Guess where we spent the rest of the day ! 
Read more
Hide
Sailing Day & Night out
It was an unforgettable day! After a morning swim in our gorgeous pool and breakfast, we drove to the marina of Galipolli, where a big gorgeous boat with an experienced skipper was arranged for us for the whole day. Apulia was very beautiful from the land, but you should see it from the sea! This day we explored hidden coves, secret beaches just for us, and sea caves. We sunbathed, swam and had fun all day long. 
In the evening, we came back to our beloved villa to get ready for an epic night. Our villa was located just a few kilometres away from the party capital of Apulia – Gallipoli. And, of course, we could not miss this opportunity. Upon our request, Velstana booked a table for all of us in one of the best nightclubs in the city. 
Read more
Hide
Relax swimming and sunbathing day
Somewhere in between a delicious breakfast and a refreshing swim in our pool, we explored the Travel Book further and found THE perfect beach. That was where we decided to spend the final day of our journey, enjoying the white sand, and crystalline water while drinking smoothies and cocktails. 
We arrived at the airport well in advance before our flight. We were all, but especially the bride-to-be, thrilled about the long weekend we had just spent all together!
Read more
Hide
Pricing and services for this journey: €390 per person
Included:
2 nights in a luxurious ancient villa with an authentic garden and a private swimming pool

 

Rental of 2 cars for 3 days, including third-party liability insurance and standard coverage in case of damages and theft (CDW and TP)

 

A

full-day

motorboat

rental with an experienced skipper

 

Travel Book accessible anywhere, anytime, including a one-of-a-kind itinerary
Excluded:
Flight tickets

Car fuel and security deposit for the car rental

Additional car coverage (on request)

Lunch and

dinner

Travel

insurance
The abovementioned sample prices are for guidance only and are not binding. The total cost of your holiday will depend on a number of factors, including time of year of travel and choice of accommodation and transport. The actual cost of your holiday is as set out in the Booking Confirmation.