Balkans' paradise
One of the most attractive parts of Bulgaria is, without any doubt, its Black sea coast. It is 378 km long and lies between Turkey in the South and Romania in the North. There are about 70 beaches overall, anyone will find THE perfect one, matching his preferences. Many of them are sandy and extensive, some are shallow and perfect for families with little children, while others will attract more experienced swimmers.
Water sports such as windsurfing, sea kayaking, diving and many others are very popular on the coast.
Those seeking privacy will also be appealed ! There are many secret and lesser-known beaches on the coast, some being accessible only by hiking.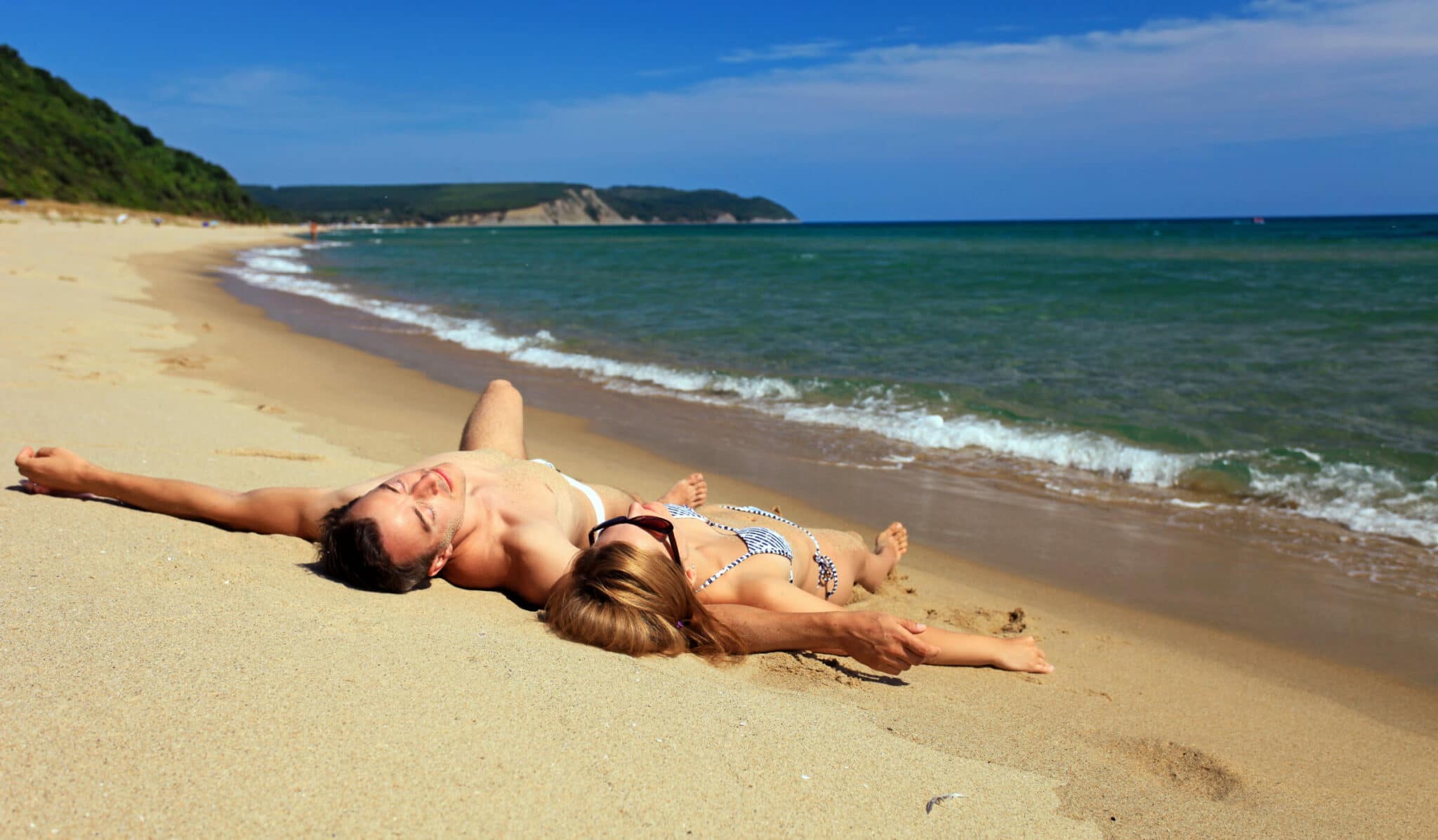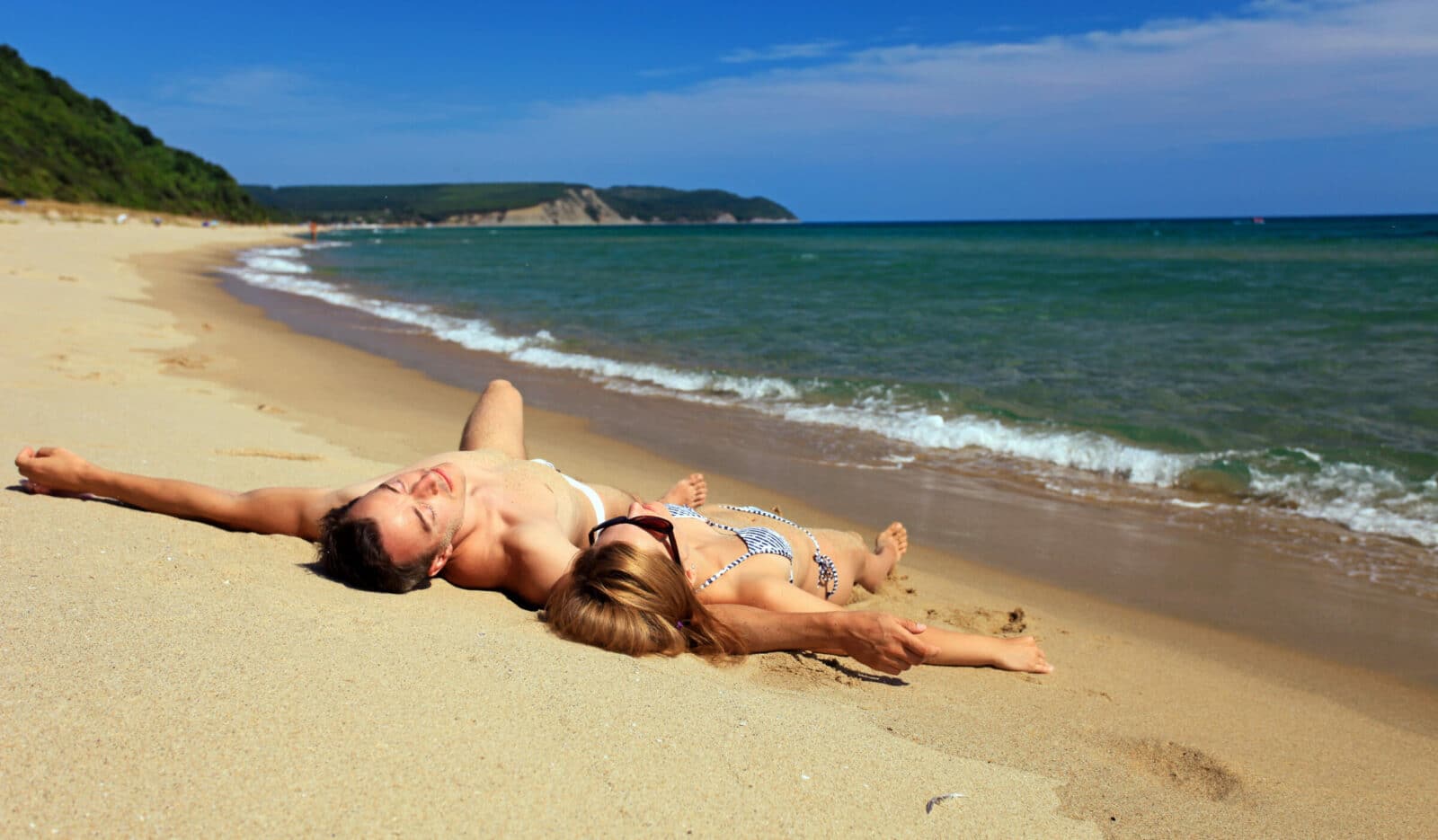 To give you a little foretaste of what awaits you in Bulgaria I will name a few 🏝️🏖️
Obviously, that is just a little teasing. Velstana knows many more awesome places on the Black Sea coast. If you travel with Velstana, you will find them all in your unique and very handy Travel Book 😉✈️
Hermanite beach
The beach is situated in the city of Sozopol. It is one of the most popular in Bulgaria. Sozopol is a lovely seaside town, which has preserved its charm and authentic architecture. If you decide to spend your holidays there and don't want to drive, Hermanite beach is the perfect spot for you. There is a wide range of restaurants and bars nearby. Cons: well, it may get crowded during the high season.
Smokinya beach
This one is located a bit further away, to the South of Sozopol. The beach is very extensive, and clear, warm water and white sand make it a dream place. Most of the beach has arranged infrastructures like beach bars, sunbeds and umbrellas but you can still find a "wild" spot to relax and sunbathe.
Sinemorets Veleka Beach
Maybe you have already seen this postcard view (without even knowing it). The beach is a meeting point of the Veleka river and the Black Sea leaving a narrow ribbon of the fine sand in between. Very impressive ! However, be aware that you need to be an excellent swimmer if you want to enjoy the waves here. The place is perfect for water sports and the environment is young and cool.
Coral beach
A huge and gorgeous wild beach, with no sunbeds and umbrellas, just fine sand and warm and clear water. It's a 30-minute drive from Sozopol. Try to arrive early to find a spot to park your car. You can buy water in the camping nearby, or simply bring yours 😉
Kara Dere beach
Another wild and beautiful beach situated between Burgas and Varna. Be aware that the road is quite dirty. And if you go there please, do your best to preserve this rare and pristine place as it is.
Irakli Beach
A paradise for the nature-lovers. Irakli beach is a kingdom of free spirits and adventure-seekers. And yes, the last few kilometres of the road to get there could be better 🤔