Adventure · Culture · Nature & Outdoor activities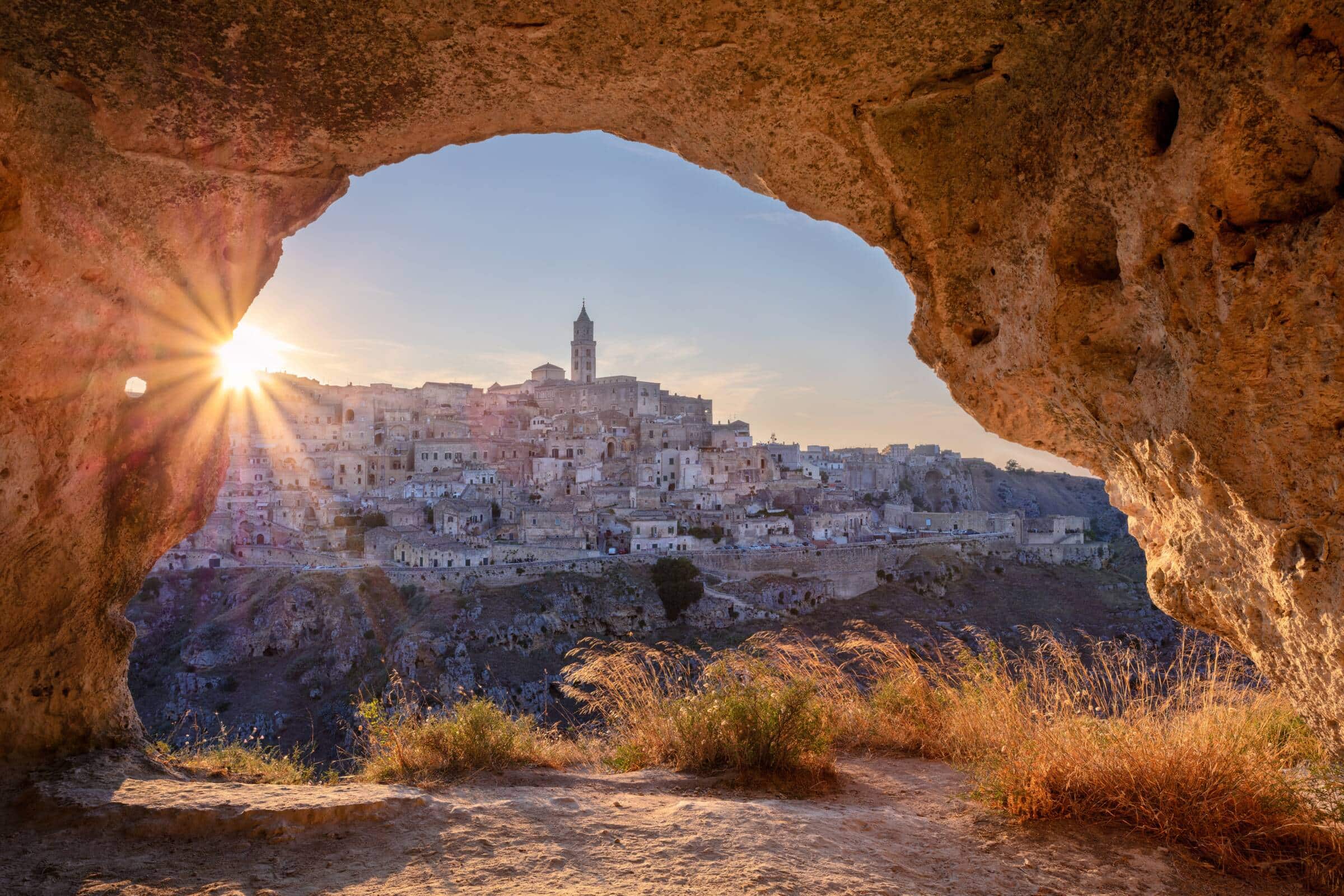 A family of three (2 parents and their 15-year-old son) decided to spend out-of-the-box holidays in one of the most secret regions of Italy – Basilicata.
The call
Italy has always been our happy place. My husband and I started exploring this beautiful country long before our son was born. And then, from the early age of our son, we have been going to Italy at least once every couple of years. We have already visited Rome, Florence, Milan, Naples and other must-see places in Italy. Now we wanted something truly off-the-beaten-path. That is why, we decided to send a request to Velstana, the specialist in tailor-made trips and connoisseur of hidden gems.
We had booked a convenient time slot on their website and Anastasia, one of the founders of Velstana and a passionate traveller herself, called us on time. Within half an hour we built together an exclusive trip customised to our preferences.
We wanted to travel for about a week at the end of June and Anastasia suggested we go to Basilicata, she told us a bit about the region and showed us a bunch of gorgeous pictures.
We would arrive at Bari airport, rent a car there and start our fascinating road trip. We would visit almost the whole region during this week, spend some time at the coast, go to the mountain for an adventure, enjoy delicious local food and wine and discover beautiful towns and villages. Basilicata appeared to be a land full of legends and mysteries, and our journey looked very exciting! We would also visit a couple of places in the region of Apulia.
The reservation
Anatasia emailed us a detailed description of our tailor-made holidays and a quotation the following week. It included all the elements we discussed and agreed upon during our call.
As a result, we approved and signed the quotation electronically and paid a deposit. As soon as we booked our air tickets, we forwarded our flight details to Anastasia so that she could arrange a smooth car pick-up at the airport. We were looking forward to our new Italian adventure!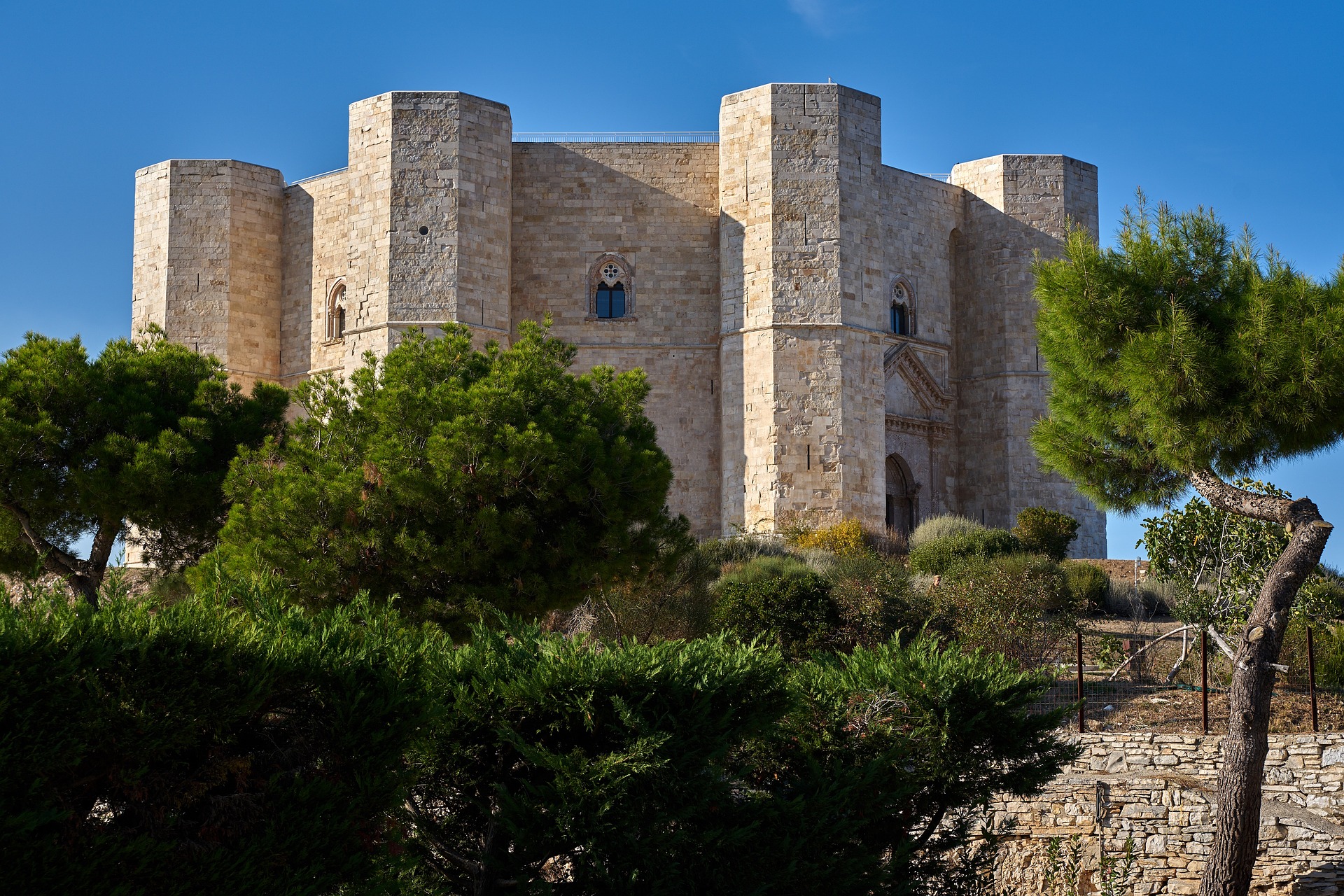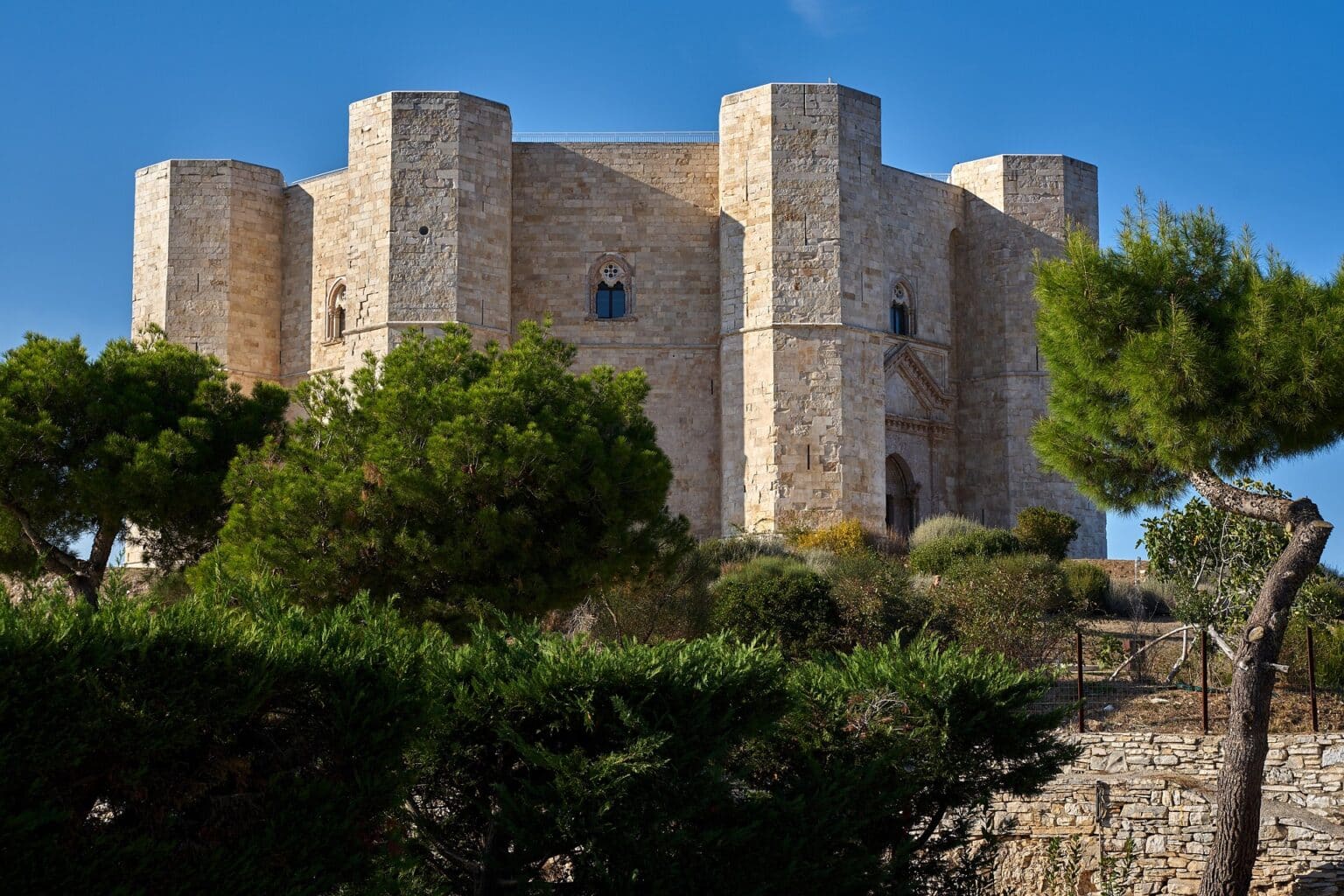 The preparations
Two weeks before departure, we received a comprehensive travel book setting out the complete itinerary by email. It also included many other things, such as travel advice and recommendations for restaurants and local cuisine.
Thanks to a specific reference number sent by Velstana, it was also available online via a link and on a handy free app – that can even be used in offline mode – available for iOS and Android devices.
Anastasia even advised us of some films and books related to Basilicata to catch the Lucanian spirit already beforehand.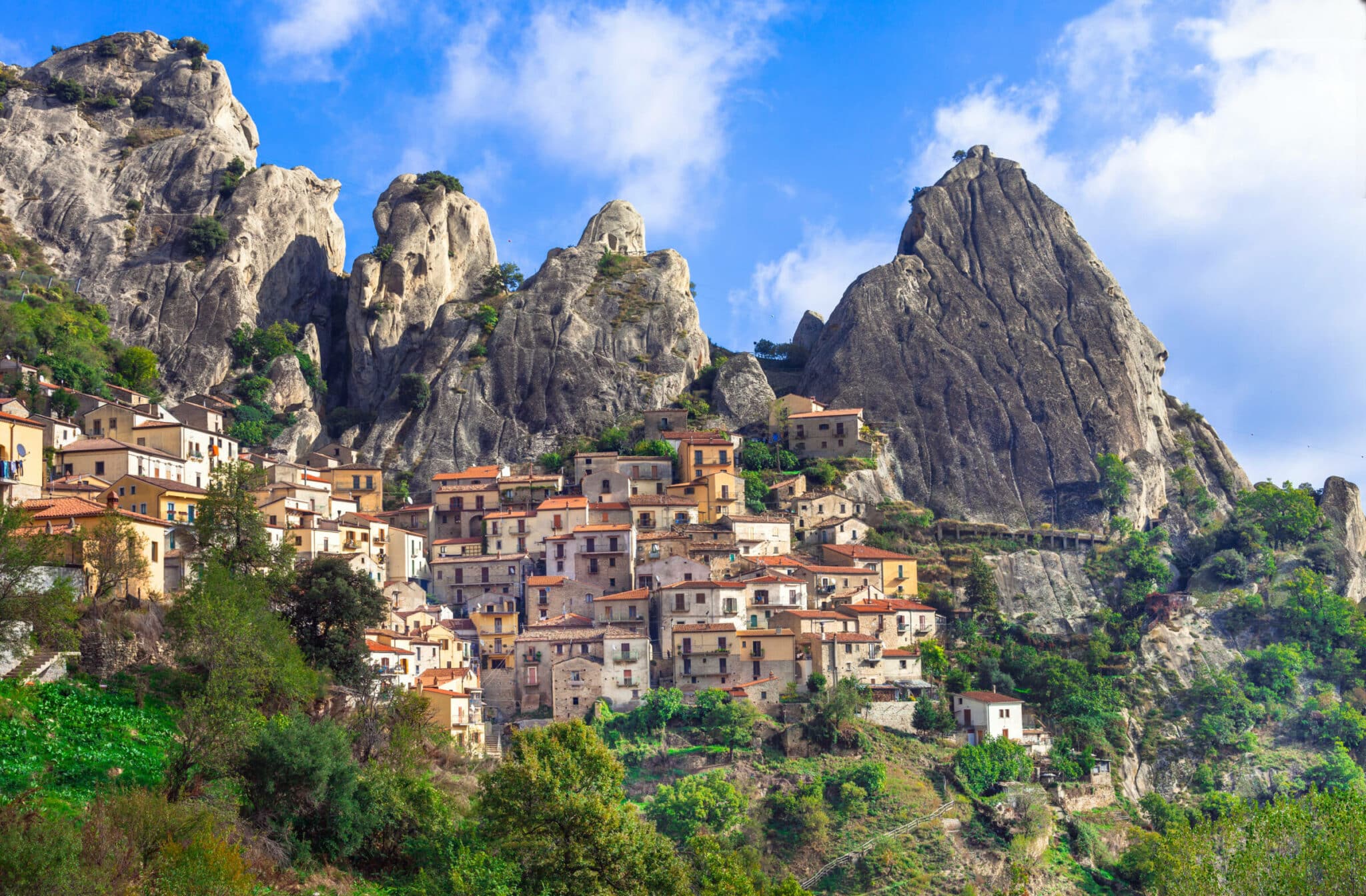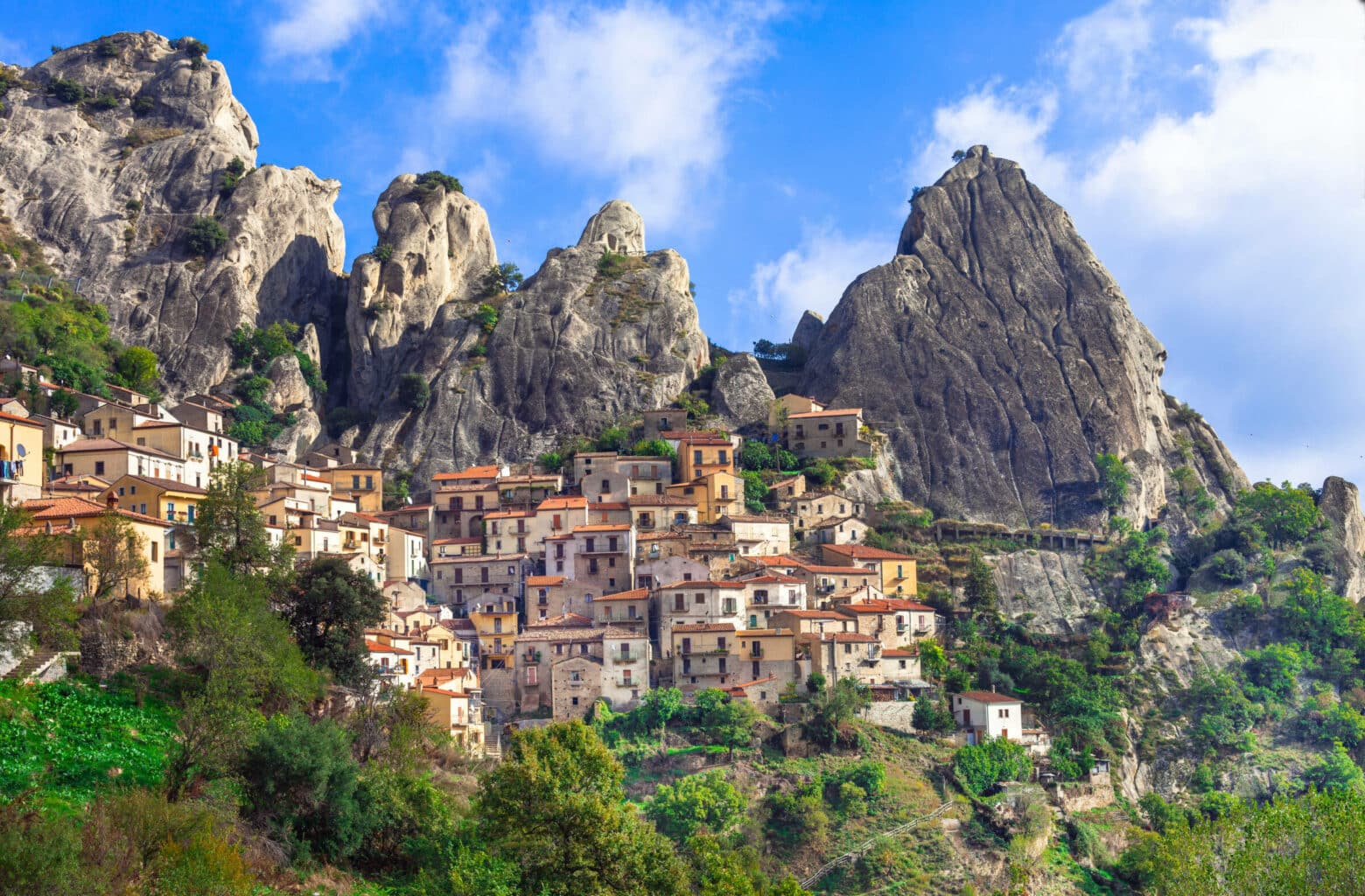 Trip details
Mysterious castle and first steps at Matera
Upon arrival at Bari airport, we headed directly to the rental company desk to pick up the car that was booked for us by Velstana. The first stop of our journey was the UNESCO-listed Castel del Monte. The castle itself was the definition of perfection! The legends and mysteries surrounding it made our visit even more exciting. Afterwards, we headed further to Basilicata. In our super handy Travel Book, we found a beautiful village not far from Matera and of course, we could not miss it. Then we went to magnificent Matera. This city was like nowhere else, famous for its unique dwellings and churches carved directly into the rocks. 
Our amazing hotel was no exception: it was a peculiar combination of comfort, style and history. In the evening we enjoyed a delicious dinner in a restaurant situated nearby, which was also located in a sasso.
Read more
Hide
Discovering the Stone City
After a hearty breakfast at the hotel, we went for a beautiful hike at Murgia Materana park, located just near the town. We enjoyed the amazing view of the ravine and Matera itself and discovered countless grottos and cave churches in the park. After a delicious lunch, we went to discover the incredible Cripta del Peccato originale – the best-preserved cave church in the region – where Velstana booked tickets for us in advance.
In the evening we unwinded at the Roman thermal Baths in Matera, located (of course!) in a sasso.
Read more
Hide
Lucanian Dolomites
In the morning we left Matera and made our way to the Lucanian Dolomites, and more specifically to its mediaeval gem, the beautiful village of Castelmezzano. That once was the home of an old magician known as Ferramosca. That was how our first adventure day started! First, it was an incredible "Angel's flight" – a thrilling zipline that brings you from the village of Castelmezzano to another gorgeous perched village, Pietrapertosa, and back. Splendid! After lunch, we decided to continue our adrenaline-seeking journey and went for a via ferrata.
We ended the day with a beautiful hike, followed by local dinner and night in a cosy and very comfortable guest house. All three of us, but especially our son, fell deeply in love with this place!
Read more
Hide
Longest Tibetan Bridge in the world
The morning in the village was so peaceful and beautiful that we felt ourselves somewhere in a parallel idyllic world. After breakfast, we drove further towards the sea coast. Velstana would not let us just drive dully and miss all the fun. We stopped at Castelsaraceno for another out-of-the-box experience – the Tibetan bridge – the longest pedestrian suspension bridge in the world! In the afternoon we arrived at a Tyrrhenian seaside town, Maratea.
Right after the check-in at our nice and small family-run hotel – one of the best parts was the amazing sea view from our balcony! – we went for the first swim at one of the nearby beaches and spent the rest of the day there till the stunning sunset.
Read more
Hide
Tyrrhenian coast
We spent the day in Maratea itself and the surroundings. We started with a hike towards the statue of Christ the Redeemer – what a panorama we enjoyed from there! Then we strolled the small streets of Maratea, the town of 44 churches, explored its lively port, ate some seafood and relaxed on another great beach we found in our Travel Book. For dinner, we were treated by a tasting menu at one of the local farms that allowed us to try many delicious local dishes.
Pollino National Park
After a tasty breakfast, we enjoyed the last dip in the warm water of the sea and departed towards the next stop of our Lucanian adventure – Pollino National Park. En route, we made several stops recommended by Velstana to discover the small authentic and marvellous perched villages of Basilicata's hinterland. I think we were the only tourists there! In the early afternoon, we arrived at Pollino Park, where we checked in at our cosy guest house near the town of Rotonda and started exploring the park.
There were quite a few hikes for us to choose from, of different lengths and difficulty levels. We even saw an amazing waterfall! We finished this beautiful day on the terrace of our home for the night, enjoying a homemade dinner and a mountain view.
Read more
Hide
Another Adrenaline day
New day – a new adventure! This time it was rafting. Amazing! Afterwards, we drove to the very beautiful city of Montescaglioso and spent the afternoon exploring it.
Visiting the ghost town
Have you ever been to a ghost town? We have! The ghost town of Craco was the highlight of that day. But not only! The region is full of calanchi – dry terrain with clay-rich soil, that looked very impressive, especially for adventure lovers like us! We spent the last night of our wonderful trip in Altamura, i.e., a gorgeous city in Apulia, rich with history and especially famous for its bread.
Last day in Italy
We had a tasty breakfast and drove back to Bari airport, where we returned the car smoothly and caught our flight back home…looking forward to planning a new Italian adventure!
Pricing and services for this tour in Basilicata: €750 per person
Included:
8 nights (breakfast included) in a triple room in comfortable family-run hotels or guest houses 

Car rental for 8 days, including third-party liability insurance and standard coverage in case of damages and theft (CDW and TP)

White-water rafting with a professional guide

Travel Book accessible anywhere, anytime, including a one-of-a-kind itinerary
Excluded:
Flight tickets

Car fuel and security deposit for the car rental

Additional car coverage (on request)

Museum/castle entry tickets

Lunch and dinner

Travel insurance
The abovementioned sample prices are for guidance only and are not binding. The total cost of your holiday will depend on a number of factors, including time of year of travel and choice of accommodation and transport. The actual cost of your holiday is as set out in the Booking Confirmation.