Beach holidays · Culture · Nature & Outdoor activities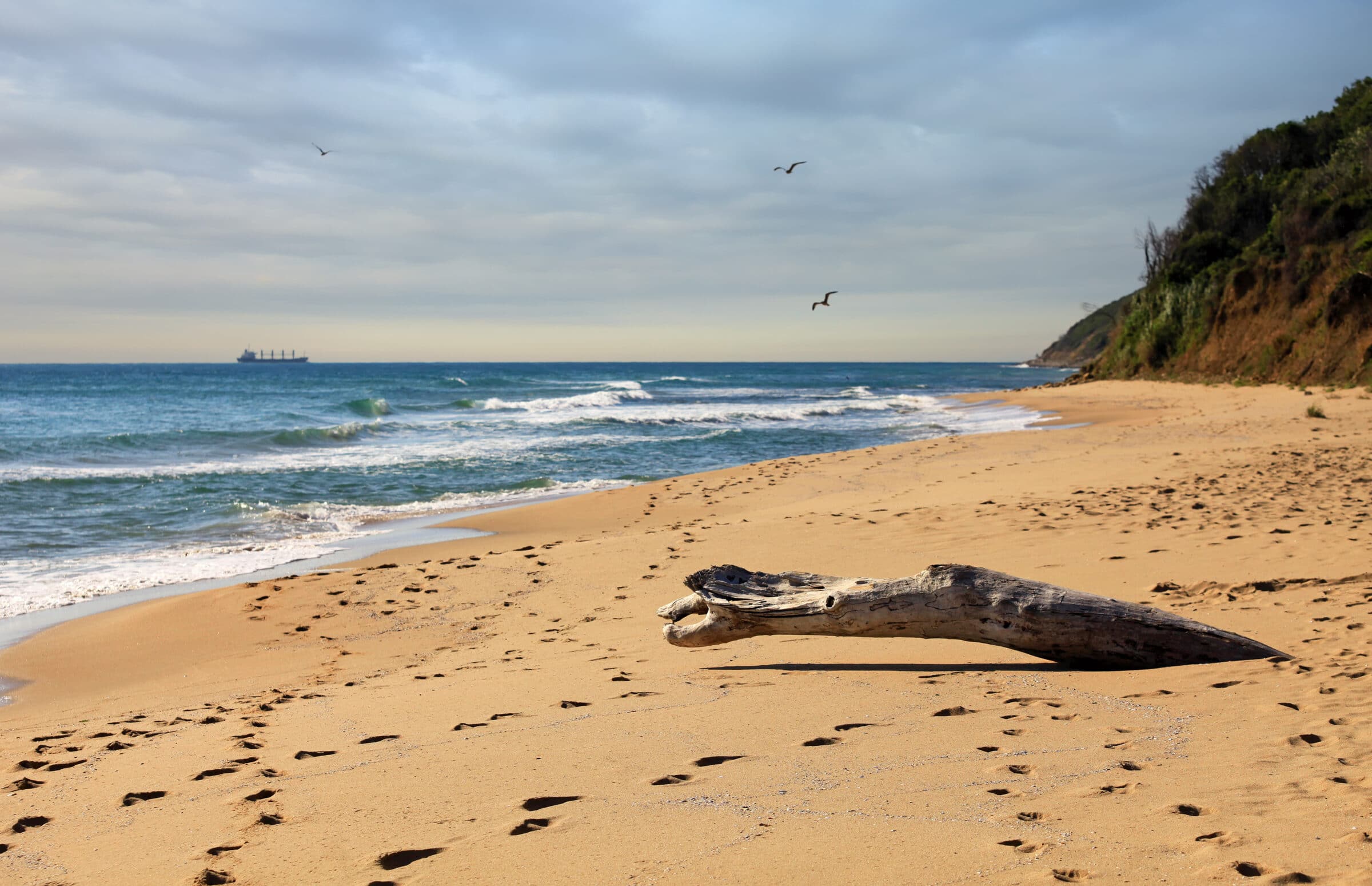 A family with 2 children − aged 8 and 11, respectively − decided to spend one week and a half on the Black Sea coast.
The call
Stanislas contacted us at the agreed time − we had reserved a time slot on the website − and asked us several relevant questions about our specific needs and interests. In about 30 minutes, we created together our bespoke trip to Bulgaria.
We explained that we wanted to spend about 10 days on the Black Sea coast, mainly to relax and sunbathe on the beach. Still, we would be interested in visiting famous landmarks in the region. We would also be keen on doing outdoor activities such as boating and hiking with the kids as well as golfing. Crucially, we would need to rent a car to get around.
Concerning accommodation, we wanted to stay at upmarket hotels in one big, comfortable family room or apartment with a swimming pool and near the beach.
Stanislas took note of all our preferences. He suggested that we stay half of our journey in the southern part of the coast. We would go north for the second half of the journey and stay at a golf resort.
The reservation
Stanislas emailed us a detailed description of our tailor-made holidays and a quotation the following week. It included all the elements we discussed and agreed upon during our call. He also sent to us useful advice to purchase our flight tickets.
As a result, we approved and signed the quotation electronically and paid a deposit. As soon as we booked our air tickets, we forwarded our flight details to Stanislas so that he could arrange a smooth transfer from the airport. We were looking forward to our beach holidays!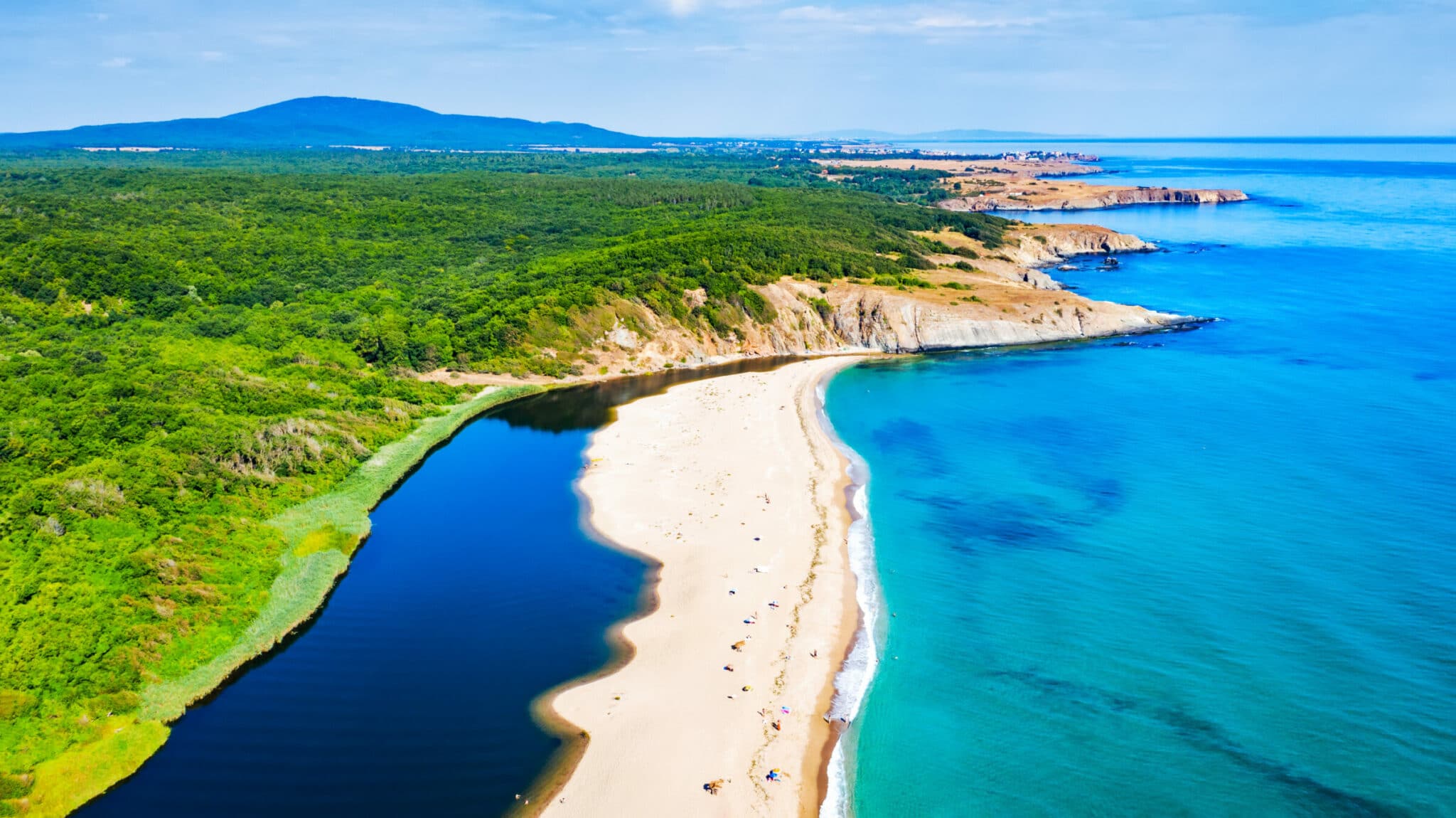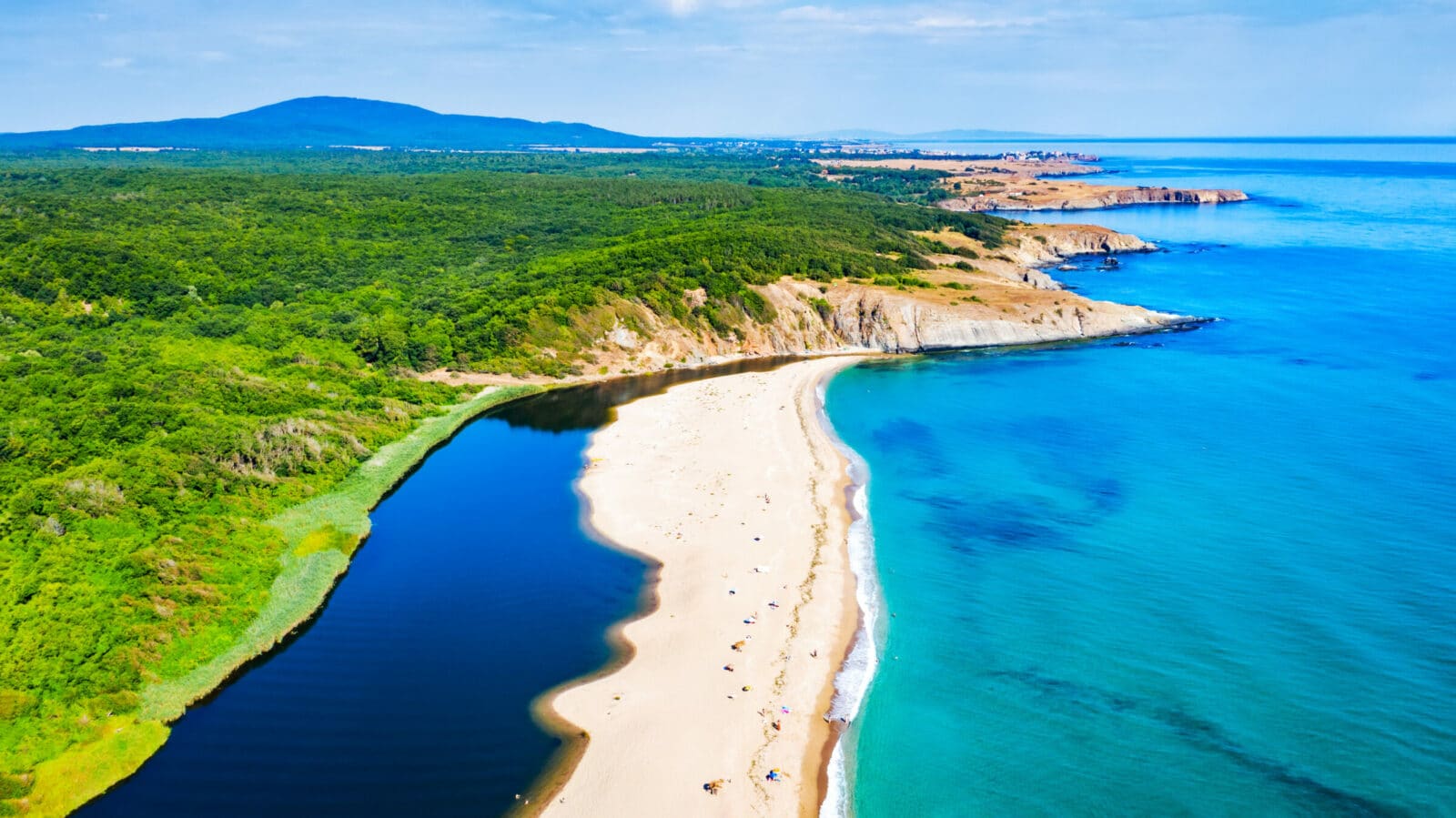 The preparations
Two weeks before departure, we received a comprehensive travel book setting out the complete itinerary by email. It also included many other things, such as travel advice and recommendations of restaurants and Bulgarian cuisine.
Thanks to a specific reference number sent by Velstana, it was also available online via a link and on a handy free app − that can even be used in offline mode − available for iOS and Android devices.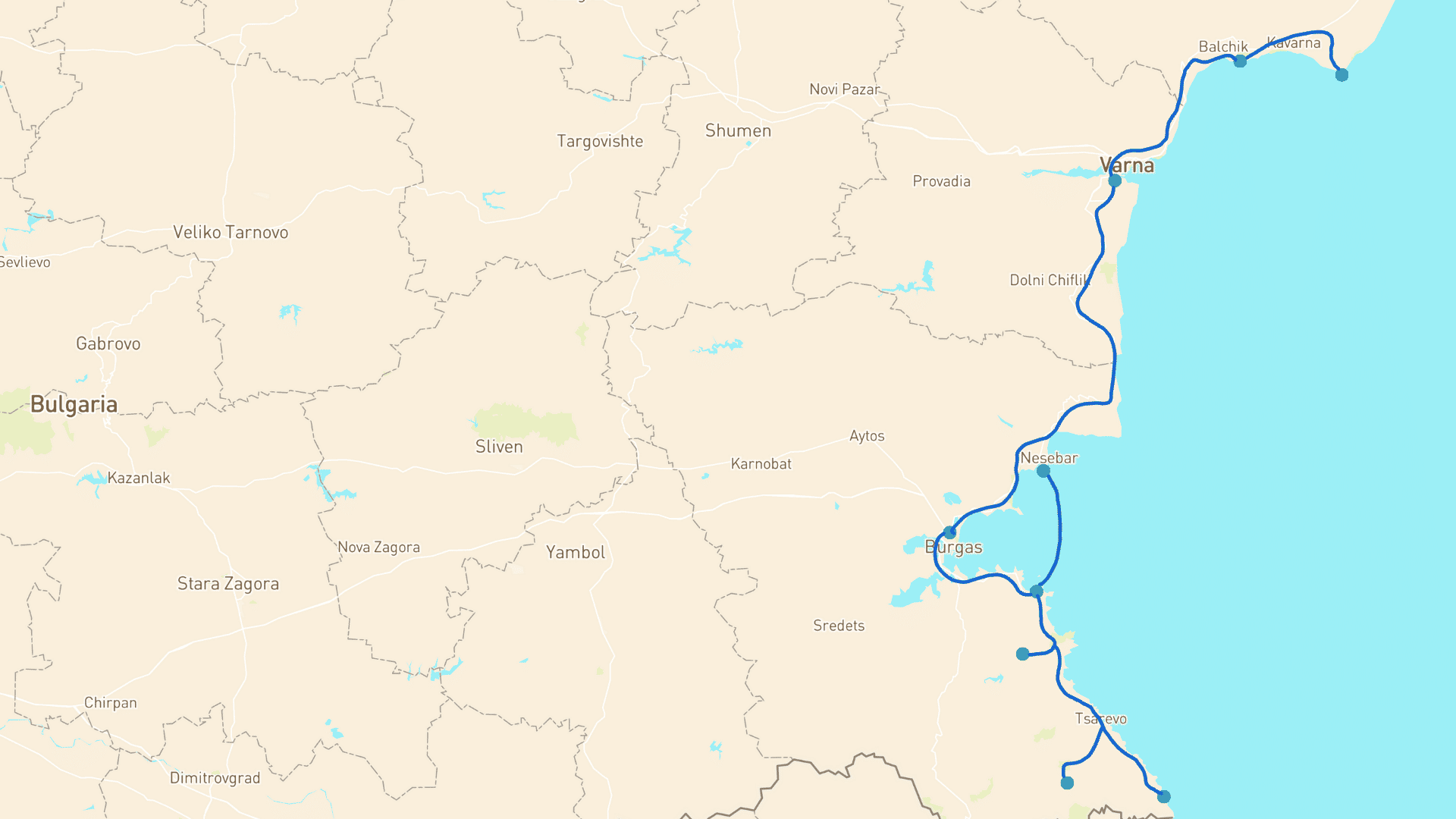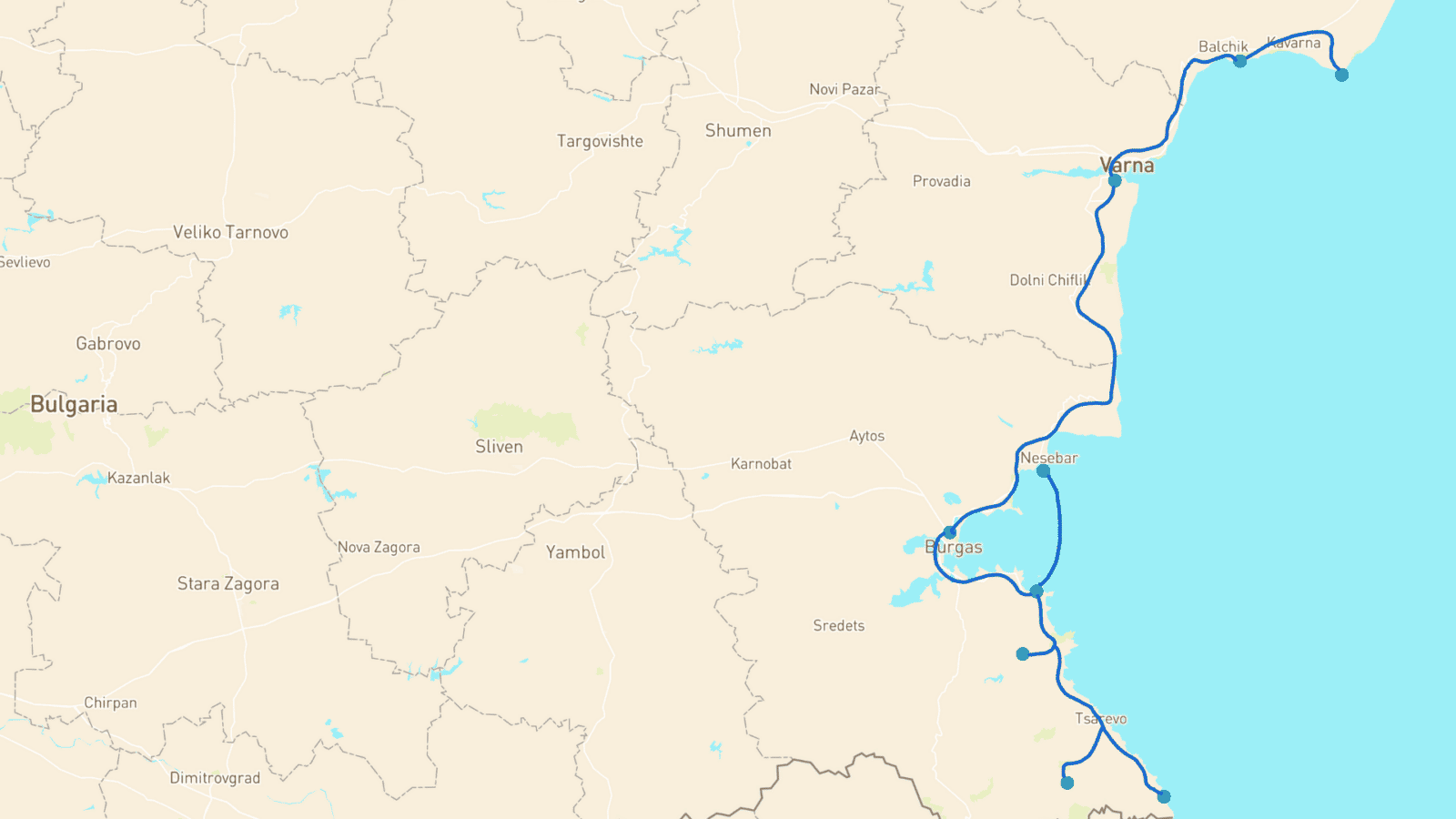 Trip details
Arrival at the Black Sea coast
Upon arrival at Burgas airport, we went straight to the car rental desk to pick up the car that was reserved for us. We had a short 30-minute scenic drive along the coast to our hotel in Sozopol. The hotel was nice, with a swimming pool and beachfront. The sea temperature was also warm, about 25 °C. We had dinner at the hotel's restaurant as the kids were a little tired after that day.
Exploring Sozopol and a nature reserve
In the morning, we explored Sozopol, one of the oldest towns on the coast. It was lovely with its cobblestoned streets and traditional wooden houses. After sunbathing on the town's beach, we went to an excursion to a nearby Nature Reserve, which hosts many species of birds and animals and also abundant water lilies and flora.
Visiting the Black Sea pearl
We went by ferry from Sozopol's port to Nessebar, the pearl of the Black Sea inscribed on the UNESCO World Heritage List. The old town was charming with its churches and narrow cobblestoned streets. After the excursion, we sunbathed on a fine sandy beach near our hotel in Sozopol.
Beach time and nature exploring
Upon Velstana's recommendation, we drove south to an iconic beach. It was pretty as a postcard with crystal clear water and a narrow strip of soft white sand between the river and the Black Sea. After several hours on the beach, we went to a nearby Nature Park. We went for a stroll with the kids to explore the area and watch bird and animal species.
A relaxing day
We spent the day resting and sunbathing on a sandy beach, just a few kilometres south of Sozopol.
Discovering Varna
We departed to the Northern Black Sea coast. After a 2½-hour drive, we stopped by Varna, Bulgaria's maritime capital. We visited the Naval Museum and the dolphinarium. Afterwards, we continued north to our hotel located in a golf & spa resort.
Cape Kaliakra and playing golf
We went to Cape Kaliakra and its vertical cliffs in the morning. It offered breathtaking views. Then we sunbathed near the hotel's swimming pool before playing golf in the late afternoon.
A cultural day
We visited the lovely town of Balchik, which hosts the Summer Palace of former Romanian Queen Marie, with its botanical gardens. After lunch, we went on a short hike in a Nature Park to reach a beautiful medieval cave monastery with frescoes.
Golfing and exploring a natural phenomenon
I played golf with my 11-year-old son on a beautiful golf course along the coast in the morning. Meanwhile, the girls stayed at the hotel sunbathing. In the afternoon, we all went to see the fascinating Stone Forest located a few kilometres away from Varna.
Coming back home
After breakfast, we drove to Burgas to return the car and reach the airport well in advance before our flight.
Price and services for these family beach holidays: €599 per person
Included:
9 nights (breakfast included) in a family suite or apartment in upmarket hotels (4*/5*) 

Car rental for 10 days with third-party liability insurance and standard coverage in case of damages and theft (CDW and TP)

Travel Book accessible anywhere, anytime, including a one-of-a-kind itinerary
Excluded:
Flight tickets

Car fuel and security deposit for the car rental

Additional car coverage (on request)

Lunch and dinner

Travel insurance
The abovementioned sample prices are for guidance only and are not binding. The total cost of your holiday will depend on a number of factors, including time of year of travel and choice of accommodation and transport. The actual cost of your holiday is as set out in the Booking Confirmation.